Customer experience experts always advise focusing on the customer. That is what makes a company stand out from the competition.
Imagine you go to a park and you're in need of a snack.
There are three hot dog stands. All three sell the same exact hot dogs – the same brand and freshness of the bun, the same type of hot dog, and the same toppings. 
The stands, however, differ from each other a bit.
The first stand is exactly what you expect. The person inside takes your money, gives you your hot dog wrapped in foil and points you to the condiments sitting on the side of the cart.
The second stand is exactly the same, but the salesperson is wearing a white chef's coat and hat, gives you a wet nap to go with your hot dog and charges a dollar more than the person at the first stand. He also has a "Gourmet Hot Dogs" painted in white cursive letters on the side of his cart. 
The third stand serves the hot dogs the same way as the first and charges the same amount. But the guy inside looks a bit different. He's wearing a yellow shirt and a huge smile on his face. He talks to each customer about her day in the park and asks every child what his favorite flavor of ice cream is.
Then he tells little stories, makes jokes, and compliments his customers. He sends his daughter, who is helping him at the stand, to play with an upset toddler whose balloon flew away. He's playing upbeat music all day long and does a little line dance outside the stand at noon and again at two o'clock.
And he just learned that it was that little girl's birthday, so he pulled a giant lollipop out of nowhere and gave it to her.
Now from which stand would you get your hot dog?
If you're like 86 percent of consumers who, according to a recent study, value customer experience over any other factors, you will run to the yellow shirt dude.
Customer experience, which is the product of an interaction between an organization and a customer over the duration of their relationship, is increasingly becoming an impactful differentiator in business today. 
That is why we made it the topic of our interviews with eight customer experience experts during our recent small business virtual conference, #SmallBixCX19.
We learned a lot and are now eager to share mind-blowing insights, statistics, strategies, and real-life applications for truly amazing experiences. 
So put on your learning cap, grab a snack (hot dog, anyone?) and come on a customer experience journey with us and eight CX amazing professionals
Shep Hyken:

Be Amazing or Go Home: Seven Customer Service Habits That Create Confidence with Everyone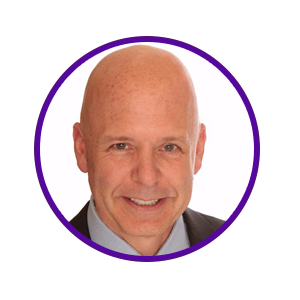 About Shep:
Bestselling author, keynote speaker, and one of the top customer experience experts, Shep founded Sheperd Presentations in 1983. Since then he and his team have been working to help organizations create "amazing customer and employee experiences." 
What we talked about:
No matter what you do – sweep the floors, play football, or perform magic tricks for kids at birthday parties, you always have to strive to be amazing. Shep advises doing all those things as if you were Beethoven writing a symphony. 
There are seven habits that leaders and team members can employ on a daily basis to achieve such excellency:
Showing up ready to amaze 

Being proactive

Craving feedback 

Taking responsibility 

Embracing authenticity 

Focusing on excellence 

Turning misery into magic
These can help make companies and customer experiences amazing. Otherwise, we should just go home. 
Amazing people are consistent. They're predictable, they're always on time. They're always knowledgeable.
They always return calls quickly. So those are some of the ways that team members or employees can be amazing. (Shep Hyken, SmallBizCX19)
Shep discusses these habits, along with countless other customer experience tips in the new paperback edition of his book,  "Be Amazing or Go Home: Seven Customer Service Habits That Create Confidence with Everyone."
---
---
Our favorite CX story:
Shep loves the story of his Dallas Taxi Driver and we now love it, too. (So much we featured it in our Customer Experience Expert Round-Up: 6 Brands That Are Getting it Right.)
The now-famous taxi driver picked Shep up downtown in Dallas and took him to the airport. The ride featured a very clean cab, sodas, waters, a newspaper, and candy for the passenger's enjoyment at no extra charge. At the end of the ride, the driver asked Shep to exchange business cards, which Shep took as a nice way to get the driver's card into the passenger's hands for possible future rides. But four days later he got a thank you note from his cabbie! Now that's a personal touch that screams "amazement!" and the one that Shep – and all the people with whom he shared the story, ourselves included – will not forget easily. 
Watch the full interview with Shep Hyken below:
Check out more from Shep Hyken on his website and blog. 
Chip Bell:

Innovative Service: Creating Profoundly Remarkable Customer Experiences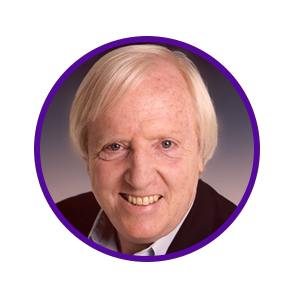 About Chip:
Customer loyalty consultant, author, and a true storyteller, Chip works daily on helping companies make and keep better relationships with their customers. He offers innovative customer-centric strategies that address the needs of today's picky, fickle, vocal customers.
What we talked about:
Chip is a romantic at heart. So when his car dealership sends him home with a rose for his wife after a routine maintenance check, the business wins both his appreciation and loyalty. In our session with Chip, we discussed the power of value-unique customer experience. When a company provides an unexpected, simple, and brand-fitting experience, it adds value that is priceless to the customer, Chip explained. A customer who experiences something unusual and creatively surprising will be sure to spread the word about the experience. And that, Chip said, and many customer experience experts agree is the best recommendation for a company there could be.
Chip also discussed ways leaders can inspire employees to create memorable experiences for the customers. Employee empowerment comes from a workplace culture that allows for mistakes, rewards creativity, and values employee efforts.  
I don't think that frontline people are going to do weird, crazy, wild, unusual, out of the ordinary, unexpected things unless they know that they are trusted. (Chip Bell, SmallBizCX19)
Our favorite CX Story:
Chip likes Jack Daniels and loves to barbeque and his wife gave him a Jack Daniels BBQ cookbook. Chip used the cookbook as an example of wacky customer experience because on its pages he discovered recipes for chicken-friend beaver and barbeque possum. Unexpected, surprising, fitting, simple, and definitely memorable, the wacky recipe definitely brought some flavor to the book (pun intended). And now Chip – and the rest of us – have a story. 
After hearing this story we took it a bit further on our own here at LiveHelpNow. We looked up another wacky culinary concoction. This one did not stay on the pages of a cookbook, however. Montreal celebrity chef Martin Picard serves a couple of controversial dishes on his menu, including squirrel sushi. Now that's a wacky dining experience, for sure!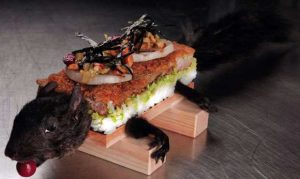 Watch the full interview with Chip Bell below:
Check out more from Chip Bell on his website and blog. 
Kate Nasser:

How to Get Your Customer Service Teams Motivated to Deliver Magical Service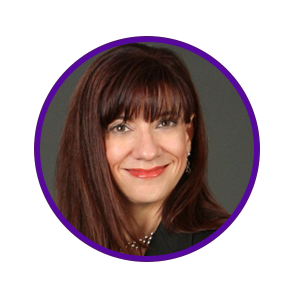 About Kate:
Having been working with Fortune 500 companies for 30 years, Kate, the People Skills coach, author, and of the top customer experience experts, believes the quality of the customer service an organization provides begins with the employees. Having been speaking against negativity in the workplace and offering professional development on boosting morale and creating a healthy workplace culture, Kate is an expert when it comes to employee empowerment and motivation. 
What we talked about:
During our session, Kate outlined three components of truly exceptional customer service. Magical customer service is a service that would create true magic for the customers and keep them coming back to a business that practices these strategies.
The three components are quite simple: 
Kindness – treat everyone with respect, courtesy, and care. 

Clarity – be clear with every step of a transaction

Commitment – defining a common purpose is not enough. Empowering and motivating your team to provide exceptional customer service is the key.
Magical customer service is the all-encompassing attitude and actions that we do that show we care about the customer. It's all about caring. (Kate Nasser, SmallBizCX19)
Kate spoke about the People Skills magic that leads to magical customer service and how it relates to employees as well. Caring for the employees, meeting their needs, and making them feel valued, recognized, and appreciated, allows and inspires them to meet their goals of being the best at what they do without any hassle. 
Our Favorite CX Story:
While at a big box store, Kate came up to the customer service desk to get some help. Three team members were chatting at the counter, paying no attention to Kate. They continued to talk among themselves until Kate made her presence known. Their response to Kate? "Oh?" That's it. That did not sit well with the People Skills coach and now we have all heard this story as an example of what NOT to do. We can all relate to this story because we've all been there, at a store where employees just don't care. We can almost feel the bad taste in our mouths from experiences like that. The moral of the story is that bad customer service is as memorable as magical customer service. As a business, we should never make our customers feel ignored and unimportant. 
Watch the full interview with Kate Nasser below:
Check out more from Kate Nasser on her website and blog. 
---
---
Jill Raff:

How to Hire to Reduce Employee Turnover and Improve Customer Service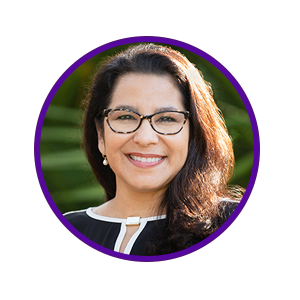 About Jill:
Customer experience strategist, Jill began her journey into the customer service world at the age of seven, shadowing her father as he managed their family's McDonald's franchise stores. She went on to get her feet wet in a wide array of industries, including marketing, real estate, fashion, and food service. Jill soon realized that she wanted to bring the "Customer Experience Movement" to EVERY industry. She is now one of the top customer experience experts and works to inspire business owners and entrepreneurs on a daily basis as a consultant, keynote speaker, trainer and thought leader. 
What we talked about:
Jill discussed that excellent customer experience starts with the employees. Happy employees lead to happy customers. The people a company hires become the front-liners, the representatives of the brand. Hiring the right people with the right attitudes is, therefore, essential. 
Far too often employers get mesmerized by a candidate's resume, experience, and work history. Those things are important, Jill said, but a good attitude and potential for growth in a candidate are far more important.
You can always educate and train functional skills needed to the right person, the person with the right attitude. But the one that has the right experience but is jaded and has a bad attitude will bring the entire staff down. Positive people are going to attract positive people. (Jill Raff, SmallBizCX19)
Jill also spoke about the importance of creating a stable environment within the company's culture. Employee turnover affects customer turnover directly, Jill said, because when the employees are focused on constantly hiring and training new people, the focus shifts off of where it should be – on the customer. Promoting from within is always a better idea as it empowers employees, shows them they are valued because the company invests in them, and ensures the alignment of employee's core beliefs and values with those of the company. 
Our Favorite CX Story:
Jill's story of excellent customer experience started with a case of bad communication between her and an agency whose coaching program she purchased. After multiple attempts to receive the services for which she signed up, Jill contacted the owner. That step led to apologies, personal attention, and service that went above and beyond. Jill refers to the experience as a complete turn-around and one that stresses the importance of effective communication between the company and the customer. 
Watch the full interview with Jill Raff below:
Check out more from Jill Raff on her website and blog and her 5 hiring mistakes guide. 
Jeff Toister:

How to Get Your Employees Obsessed with Customer Service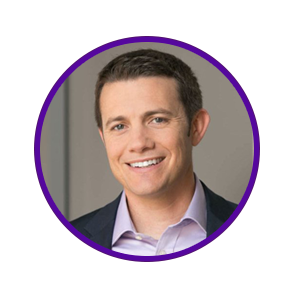 About Jeff:
Jeff founded Toister Performance Solutions in 2005, a company known for its focus on helping businesses create "customer-focused cultures." He's now a nationally recognized employee training and one of the most recognized customer experience experts and speaker with over 20 years of experience in the industry.
What we talked about:
During our session, Jeff talked about how employees obsessed with customer service consistently deliver outstanding customer experiences. Generally, employees do care about the customers and do want to deliver great service, so it's up to the company to create a culture that empowers the employees even further. 
Team members that show little or no interest in customer service usually have experienced learned helplessness, a notion that no matter what they do the service they deliver is not a good one, Jeff said. When that happens, it's usually because there is some kind of an obstacle the employee keeps facing, lack of motivation and acknowledgment from management, or lack of clear vision of service.
If a company's employees get obsessed with customer service customer loyalty will improve. Servicing costs will then go down because there will be fewer problems and the company profits will rise. (Jeff Toister, SmallBizCX19)
Jeff gave us three steps to employee empowerment:
Defining the service vision, which entails providing a shared definition of good service that puts everyone on the same page

Engaging employees, which means ensuring understanding of the vision and committed to helping achieve it by all team members

Establishing alignment, which means providing tools and removing obstacles for the employees to endure, everything that the company is doing is aligned with the vision
Our Favorite CX Story:
Jeff loves the outdoors and his favorite customer service obsessed team happens to be the outdoor retailer REI. All the team members are not only knowledgeable about the products they sell, but truly have a passion for the outdoors. One time, Jeff recalls, as he was preparing to go on a specific hike a REI team member was so familiar with the trail he gave Jeff additional information and helped him get the equipment he needed specifically for that trail. When employees have a passion for both the customer service and the industry in which they work, everyone wins, Jeff said. 
Watch the full interview with Jeff Toister below:
Check out more from Jeff Toister on her website and blog and his service culture toolkit. 
Sue Duris:

Creating Omni-Channel Customer Experience in s B2B Environment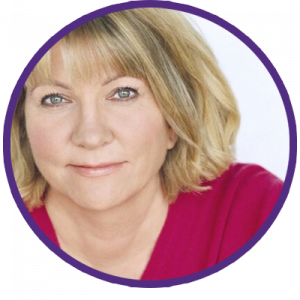 About Sue:
One of the top customer experience experts specializing in omnichannel communications, Sue is a CX leader with more than 20 years of experience in driving brand, product,  and content strategies in the B2B sector. Advisor and mentor to startups. Sue is also the founder and host of #CXChat, a weekly Twitter chat on customer experience and employee experience.
What we talked about:
During our session, we discussed how omnichannel communication structure promotes consistent Customer experience. Sue talked about how multi-channel, which is a customer's ability to contact customer service of a company through various channels such as live chat, email, or a traditional phone call center, differs from the omnichannel system. The omnichannel system ensures that the services and the experiences are consistent across all channels. 
"You need to have a method to your madness," Sue said, adding that by the year 2020, more than 50 percent of customers will expect a proactive customer engagement. To be proactive companies need to line all communication channels. It does pay to do omnichannel. In the digital era almost 50 percent of customers use two or three communication channels, so the company profit increase when omnichannel is implemented, Sue said. 
Knowing what customers need and want will help ensure the proactive engagement is successful and that all communications are consistent. In this regard, omni channel aligns well with journey mapping.
The focus of journey mapping is to get all the key stakeholders in the room. All leaders should drive the omnichannel structure forward. But it's not just top to bottom movement, it's also bottom to top. That's why it's important to also focus on efficient employee experience. (Sue Duris, SmallBizCX19)
Sue stressed the importance of employee experience. Educating employees about why they are doing what they are doing increases their success because with knowledge comes ownership and job engagement. 
Avoiding channel conflict, employing customer experience management tools, such as ticket management systems, and improving human connection by focusing on the relationships with customers rather than sales, all lead to better customer experience in a B2B environment, Sue said.
Our Favorite CX Story:
Sue saw one of the most successful omnichannel system implementations in a software company Salesforce. The company really focused on understanding customer experience and seeing how omnichannel communications can improve that, she said. 
Watch the full interview with Sue Duris below:
Check out more from Sue Duris on her website and blog.
Nate Brown:

Gaining Customer Experience Momentum

About Nate:
Nate loves all things customer. One of the most influential customer experience experts, he has a sweet spot for helping companies understand the customer journey and how employees play in role in improving it. Nate's expertise includes customer journey mapping, survey process and analysis, the voice of the customer programs, employee engagement and more. Nate is a co-founder of CX Accelerator, a professional customer experience improvement, and networking tool.
What we talked about:
During our session, Nate concentrated on customer feedback, the voice of a customer, and a company culture that facilitates organization-wide focus on customer experience. 
Similarly to other customer experience experts, Nate stressed the importance of monitoring, interacting with, and implementing customer feedback. 
In a retail environment reviews are life, Nate said. Be proactive is the key. Negative reviews are ok, but a company not responding and learning from the reviews, and not acting appropriately to those customers who leave reviews is what is worrisome. 
Our brand promise is no longer what we tell the world, it's what one customer tells another. (Nate Brown, SmallBizCX19)
Another important point is to create a customer-focused environment, where every employee is involved in the entire process of serving the customer and where customer experience is not a one department job. Embedding customer experience into the culture is essential, Nate said, 
Being proactive, adding value, developing a relationship, and constantly supporting a customer through his entire experience is what differentiates a successful company from competitors. 
Our Favorite CX Story:
Nate spoke of his experience with the sandwich franchise Jersey Mike's. One of his favorite places to go on his hometown, a location he visited once out of town did not deliver as excellent of service as Nate expected. Following his honest feedback, the company went above and beyond to ensure Nate's satisfaction. The management responded to Nate's feedback, invited him back to the location that did not deliver, and ensure that this time everything was better and more satisfactory. This not only restored his trust but extended it because such actions showed that the company really cared about its customers. 
Watch the full interview with Nate Brown below:
Check out more from Nate Brown on her website and blog and his customer experience primer tool. 
Adam Toporek:

Positive Experiences with the 7 service Triggers.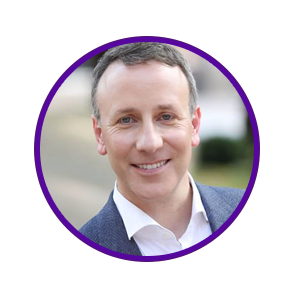 About Adam:
Adam Toporek is one of the top internationally-recognized customer service experts, keynote speaker, and frontline trainer who helps organizations get results by thinking differently about customer service. He is the founder of the "Customers That Stick" Customer Service Blog and the Co-Host of the "Crack the Customer Code" podcast. In addition, he is the creator of the virtual training course, How to Deal with Difficult Customers.
What we talked about:
Adam discussed the 7 Service Triggers, common irritators that set customers off and make their customer experiences unsatisfactory.
Obviously, customers are human beings. Everybody has their own personal hot buttons. So, there's a difference between personal triggers and common triggers. In the end, after working on it over time and thinking about it, I distilled it down to 7 that I found were really prominent…that really were common across industries, across B2B vs. B2C…you saw them pretty much everywhere. (Adam Toporek, SmallBizCX19)
The 7 Service Triggers along with an example for each:
Customers are triggered when they are being:
Ignored – Ex: When a customer is not greeted or acknowledged when they enter your store.
Abandoned – Ex: When a team member fails to follow through with calling a customer back as promised.
Hassled – Ex: When a required process is particularly cumbersome and unnecessarily inconvenient.
Faced with Incompetence – Ex: When an agent is not knowledgeable enough to help a customer with their problem.
Shuffled – Ex: When a customer is passed from department to department or person to person.
Powerless – Ex: When you cause a customer to feel trapped by limiting their options.
Disrespected – Ex: When you offend a customer by stereotyping them according to their gender.
What really makes the triggers actions to avoid in customer experience is that they can bring up negative feelings. Negative feelings and emotions will definitely leave a bad taste in the customer's mouth and that makes for bad customer experience and is bad for business.
Our Favorite CX Trigger: As we wrapped up the session, we asked Adam what his favorite trigger to focus on when working with companies to improve customer experience. His answer made absolute sense: disrespect. No one likes to be disrespected. The act of disrespect seeds a deep negative feeling that is hard to overcome and therefore needs to be avoided by all costs (remember Kate's note about how it's nearly impossible to un-insult someone? Yes, there customer experience experts agree!)
Watch the full interview with Adam Toporek below:
Check out more from Adam Toporek on her website and blog and his 7 service trigger infographic. 
Conclusion:
Our first-ever virtual small business SmallBixCX19 conference was a success and we now have plenty of material to produce some great CX Webinars. (Check out our Webinar page!)
We got to know eight top customer experience experts, learn new concepts of customer service, and understood the most important qualities of successful customer experience. Now let's take this knowledge, get back to business, and make our customers experience the best service we can provide!