Michael Kansky
Founder, Chief Visionary Officer & CTO, LiveHelpNow
Michael is our founder, CTO, fearless leader and resident fishing buff. His entrepreneurial spirit and surplus of wisdom is what keeps LiveHelpNow running like a well-oiled machine. He had early jobs in and around contact centers and has dedicated his career building tools for them. Michael also serves as the company's Chief Technology Officer.
He is a serial entrepreneur, and over the last decade he has founded multiple successful start-ups, all of which successfully make businesses more efficient. He loves creating a company from the ground up, creating a vision, and watching it grow. Michael works endlessly meeting customer needs, but any spare time is spent casting a line or wandering the woods.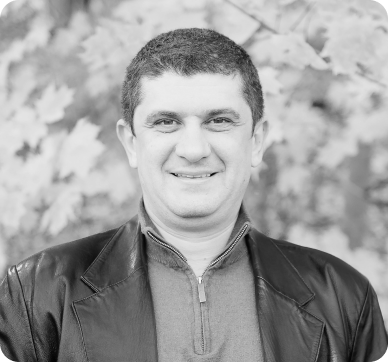 Our Story
Early in his career as an IT consultant, Michael noticed that no matter what kind of company he consulted for, every industry had one thing in common: horrible customer service. As a customer himself, he decided to set out to change that. His goal? To give companies the means to really connect with their customers and serve them in a more personal way.
So, after work every night in 2005, Michael took his IT expertise to his basement, and worked on creating a software specifically made to help small businesses and their clients. What evolved was an enterprise-level live chat software that would change the customer service world forever.
At first, he offered the software for free. But, by 2009, LiveHelpNow's client base had grown so much that a pricing model had to be introduced to make it sustainable. Initially, he was afraid his customers would jump ship. But, to his surprise, clients were willing to pay for what they got for free for years because they saw the value it added to their businesses.
Since then, the LiveHelpNow team has not only developed a passion for supporting businesses, but they've also developed a passion for helping customer service agents become uber efficient. We strive to meet the needs of businesses and teams of every size by working tirelessly to build a diverse offering of omnichannel customer support solutions, adding ticket management, knowledge base, text/sms messaging, chatbot, and callback software to our repertoire.
Between LiveHelpNow and its sister company, HelpSquad, we now service more than 6,000 companies with 22,000 users, 30,000+ websites.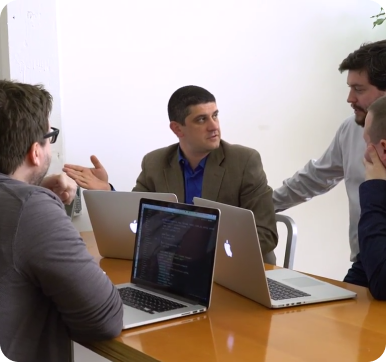 Our Team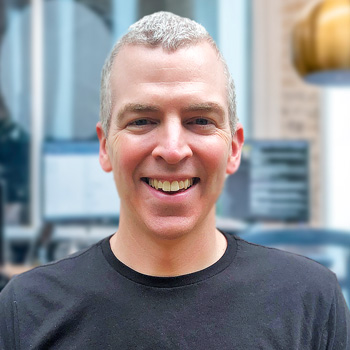 Jason O'Neill
Chief Executive Officer and Softball Coach
Jason is the guiding light that blazes the way as we navigate through daily operations. Professionally, he's got a full schedule managing strategy, sales, marketing, and the innovation pipeline for both LiveHelpNow and our sister company, HelpSquad. In his free time, you can find him coaching his daughters' softball teams or hitting the links.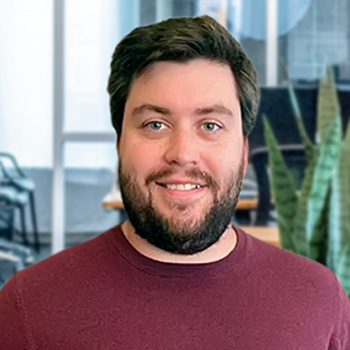 Eric Witchin
Director of Development and Whiskey Aficionado
Eric is our technical genius and whiskey connoisseur. He is also the fearless leader of our development team and manages every development project from scope to release. He's most passionate about continuously improving our product offerings. When he's not programming or building system features, he hones his talents as a woodworker.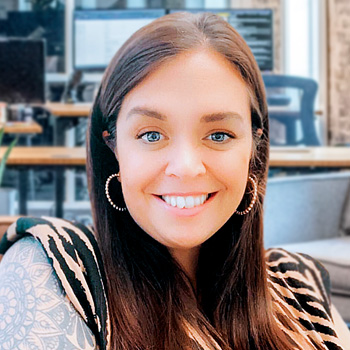 Janna Kline
Director of Operations and Tattoo Enthusiast
As much as Janna enjoys schooling her friends and family in fantasy football, she loves building relationships with our clients even more. She's responsible for creating, designing and implementing the onboarding process for all new accounts. If she's not helping our customers realize their support vision, she's probably getting another tattoo or soaking up the sun at the beach.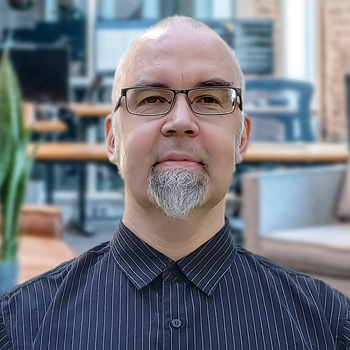 Magnus Sepp
Solution Architect, Designer, and Martial Artist
With an exceptional eye for design and user experience, Magnus is known for bridging the technology-customer gap beautifully. He brings a wealth of knowledge to our team, while always keeping the customer in mind. He's also a talented martial artist. When he is done developing new, innovative solutions for our clients for the day, he can be found honing his craft in the ring.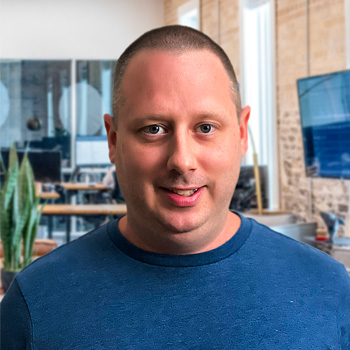 Brian Bruce
Programmer and Lego Collector
A self-proclaimed "nerd," Brian is all about collecting Legos and playing video games in his free-time. But, in the office, he's completely devoted to maintaining the latest version of our Agent Workspace and helping clients build custom chatbots tailored to their business's specific needs. Did we mention he's a jack-of-all-trades? He also maintains our billing system and is great with a hammer.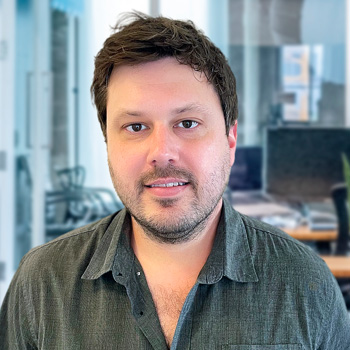 Brent Weber
Programmer and Chef at Heart
Brent spends a majority of his time developing and maintaining our applications codebases including updating code and adding new features, debugging coding errors, and creating new project applications. As much as he loves programming, his first love is cooking. His favorite activity is spending time in the kitchen making authentic Neapolitan style pizzas and crispy Detroit red tops.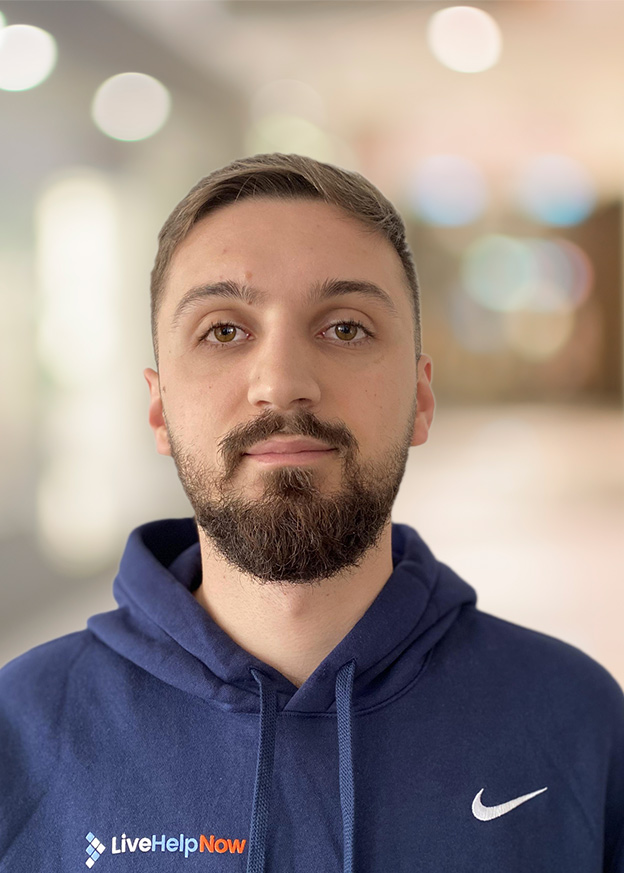 Albinis Rudaku
Front End Developer and Avid Gamer
Albinis loves his job so much he spends much of his time learning and practicing programming skills. On free nights, you'll find him gaming with friends. On weekends, he's off adventuring and hiking in the mountains.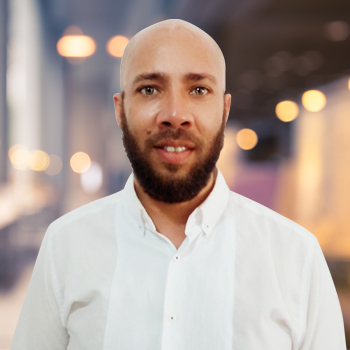 Sherwin Hughes
SALES/BUSINESS DEVELOPMENT AND GYM JUNKIE
Sherwin is motivated both inside and outside of the office. In his free time, he's laser focused on his fitness and inspiring people with his motivational speaking. At the office, he uses his energy to identify potential clients, build strategic partnerships, and nurture relationships with key customer accounts.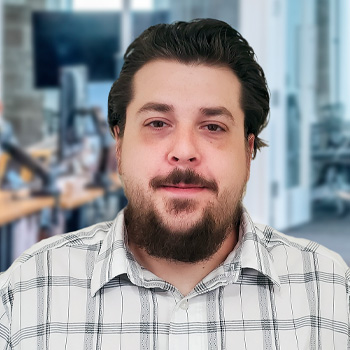 Chad Lower
Agent Coach and Child Wrangler
At home, Chad spends most of his personal time chasing his kids around the house (unless, of course, he's managed to sneak away for a little gaming). During business hours, he's creating FAQ content for clients, monitoring chats, and coaching up agents on best practices.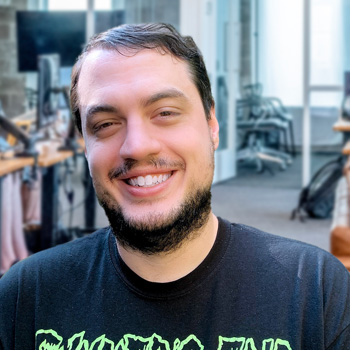 Jared Brown
Customer Success Representative and Drummer
Jared's every day mission is to make sure our customers are continuously having a good experience with our products. He's usually busy answering support calls, chats, and emails. He's also known for shredding on the drums (Good thing his only neighbors are bears.). He loves jamming to the Deftones almost as much as he loves training customers on our chat platform.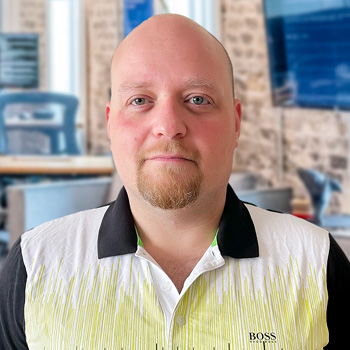 Oleg Krichevskiy
Customer Success Representative and Ultimate Sneakerhead
By night, Oleg is an avid sneaker collector. By day, he provides chat, phone and email support and specializes in integration, customization, and agent training. If he's not helping customers hit their target KPI's, he's probably waiting for the latest pair of Jordans to drop.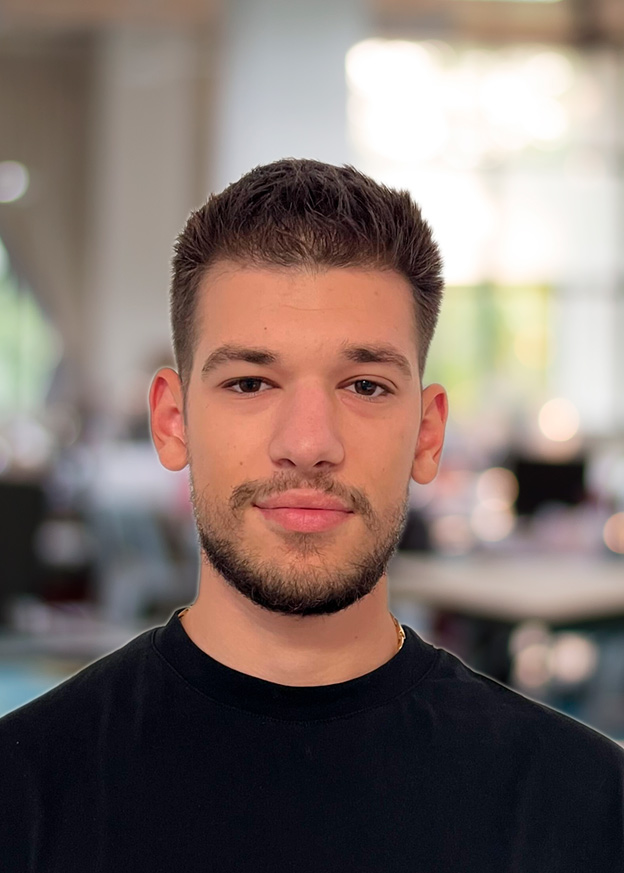 Megzon Hajdari
Customer Success Representative and Robotics Enthusiast
A second-year student at second-year student in UBT, Megazon is passionate about tech and robotics. His favorite thing is helping clients with the tech side of chat service.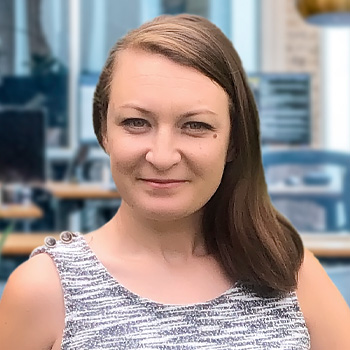 Natalya Bucuy
Content Marketer and Amateur Adventurer
Natalya is our resident adventurer and storyteller. She's known for infusing her creativity into blog writing and social media copy, networking with other marketers, and trying to think of new ways to get the word out about how awesome LiveHelpNow is. Outside the office, she can be found dancing, painting, playing the flute, or writing for pleasure.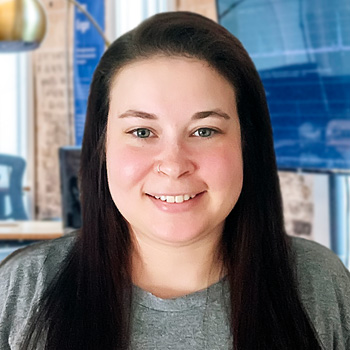 Jessica Wise
Content Marketer and Dog Momma
Outside the office, Jess is surely cuddling her dogs or rocking out to Stevie Nicks. In the office, she's got her nose to the grindstone managing social media, writing blogs on current customer service and customer experience topics and creating marketing collateral for LiveHelpNow's team. jessica.wise@livehelpnow.com