Chatbot
Superior Customer Support On Autopilot
Are your agents drowning in a sea of customer requests? Is there no one to man the ship after hours? No problem. Our chatbot will help with initial contact, provide your customers with 24/7 support, capture lead information, schedule appointments, and more. Pretty much the only thing it can't do is bring you a coffee and the morning newspaper. But, we're working on it.
We'll Build Your Bot
Schedule a demo and we'll handle the rest.
We 'bot this!
Automate the easy stuff so your agents can focus on the tough stuff. We'll help you set it up, then it's easy to maintain.

Answers On-Demand
"Getting to know you. Getting to know all about you." You'll be singing a happy tune during during bot building. We'll help you craft tailored responses for your FAQs. Responses can include anything from videos and how-tos to infographics and assembly instructions.

You've Got Bigger Fish To Fry
Let the chatbot sweat the small stuff. The 'bot will be there to handle common customer inquiries and give your team more time to devote to complicated requests. This will take a large portion of the chat load off your staff, and increase organizational efficiency.

The Team Member You Never Knew You Needed
Our customized 'bots answer order questions, set appointments, conduct surveys, calculate answers, collect confidential information, and more. Of course, there may be issues that you prefer your staff to handle. Our bots can delegate inquiries to specific departments or agents based on specific criteria.
Schedule a Demo
Chatbot Benefits
Everything you need to offer 24/7 support.

Service On-The-Go
Your customers don't have time to be stuck in a web chat browser or waiting in queue. Let them get the answers they need from anywhere anytime.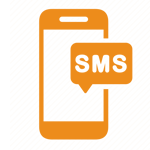 SMS Chatbot
This ain't your grandma's chatbot. It won't just answer your customers' live chats, it will answer their SMS/text messages, too! The ultimate mobile self-help tool.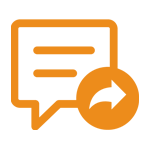 Automatic Lead Forwarding
The 'bot will log your website visitors, collect their contact information and send the data on to you or right to your integrated CRM or marketing software.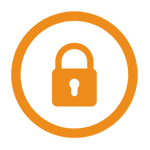 Secure Forms
The 'bot can securely receive PCI, PHI, and HIPAA sensitive information from your customers. It will easily and safely accept loan applications, credit card information, and more.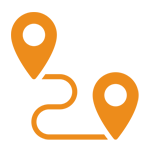 Unlimited Work Flows
Unlike other providers, we don't limit the number of chat sessions and flows available to you. This means that you can design as many different routes for your customers to take as you need.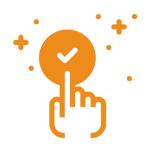 Easy to Maintain
This is a no worries type of bot. We'll take care of implementation then use our easy-to-use user interface for changes.  We've got you covered!

Key Integrations
Need the bot to grab information from your ecommerce platform or CRM? Automate simple processes with ease.

Customer Experience Planning
Schedule a session with one of our experts to map your bot flows for optimum organizational efficiency and to ensure a superior customer experience.

Customized 'Bots
With our custom builds, your 'bot will even be able to track and process orders, schedule appointments, book meetings and more!
"We would absolutely recommend this chat system to any business who is looking to make its customers a true priority."