24/7 Live Chat Support
Provide your customers with 24x7x365 live support for less than the cost of a nice dinner for two.
Time is precious. Use yours to manage your business. We'll handle customer support. Hire HelpSquad's personalized chat support team. Trained live chat agents to understand your business, provide customer support, and generate leads.
Our Agents Will Take It From Here.
Sign up for a demo. Start generating more leads.
Sit Back and Relax.
Professionally trained live chat agents that will answer your customers' live chat, text and Facebook Messenger inquiries 24/7/365.

Your Piggy Bank Will Have A Big Old Pot Belly.
Why spend $30K or more on one full-time agent? You can spend $185 per month for a whole team that's available 24x7x365. Use our shared team of professionally trained agents. Or, we can hire virtual assistants dedicated specifically to your business. Either way you'll save a ton.

Reelin' In Leads. Hook. Line. and Chatter.
Big fish. Little fish. It doesn't matter what kind of lead it is. The point is that you won't miss a single one. Our agents provide live chat service around the clock. They're absolute experts at answering FAQs, capturing leads, and booking appointments. You'll be up to your ears in hot, fresh new business.

Your Customers Will Be Over The Moon.
Being on hold is extinct with our live agents. Your customers will never have to wait again, and they're going to love you for it. All any customer wants is speed, convenience, and a little personalized attention. Let us give it to them.
Schedule a Demo
Managed Chat Support Benefits
Give Your Customers The Gift Of Around The Clock Support

Omnichannel Communication
Customers will have the power to communicate through any channel (e.x. SMS, live chat, or Facebook Messenger). Agents will be able to start conversations in 30 seconds or less.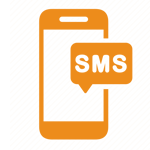 SMS/Text-to-Chat
Give your customers the power to text you using your existing business line. Customers will love texting from their mobile device instead of using browser-based chat.

24x7x365 Coverage
Day or night. Weekends and holidays. Our agents will provide award-winning support to your customers around the clock.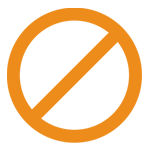 Eliminate Overflow
If your agents can cover 9 to 5, ours can handle the rest. Nights, weekends, holidays, or a busy day's overflow. We've got you covered.

Reduced Call Volume
Reduce calls by up to 70%. Free up your staff to handle more challenging inquiries that need hands-on attention.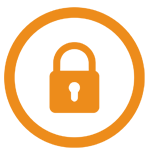 Leads. Leads. Leads.
As soon as our agents gather a lead, we'll send an email, text it, or send it right to your CRM. We'll get the lead qualified so you can close it.

US-Based Team
A US-based company. Home to an account management team that is always available to provide you with prompt, personalized service.

Try Us For Free
Let us win you over. With a free 14-day trial and monthly subscriptions, you can't go wrong. We're ready to impress you one chat at a time.

Key Integrations
You've got tools in place that you love. That's why our software connects with your CRM, and marketing automation tools. Integrate with Salesforce, Zapier, Hubspot, Zoom, and more!
"Agents and coaches learn quickly and give customers and prospects an authentic experience with our brand. We are able to spot patterns via customer interactions with the chat to help improve our business, as well as increasing customer satisfaction."