For millenniums, humans and books grew and evolved together.
Today, as millennials become the predominant generation, books seem to have started giving way to digital media and human interactions took a back burner in favor of digital communications. 
Yet, humans crave socialization with other humans. And they crave knowledge and wisdom shared by other humans, too.
Our minds need books like our souls need other humans.
When it comes to customer service, human customer support is what clients crave. 
"Are you a real human" is one questions we get the most when people connect with us through live chat.
People want real humans to talk to regardless of the issues at hand. Human customer service is still high on the customer-preferred list.
https://t.co/kygVyOdiAD https://t.co/CsHMXjVFGB

— LiveHelpNow (@LiveHelpNow) July 26, 2019

At times, companies forget that customer service is first and foremost human service. 
Even when company representatives use technology, such as live chat or email management tools, humanity should always be the number one priority in customer support. 
30% of consumers say not being able to reach a real human is the most frustrating part of a bad customer service experience.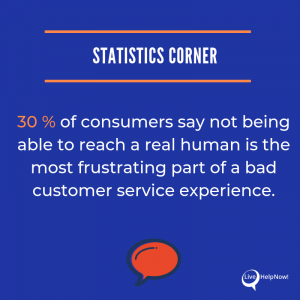 In an attempt to remind the business world of the importance of humanity in customer experience, we put together a list of 12 books.
All these works, in one way or another, emphasize humanity in customer experience.
Some of them are written by customer service gurus. Others are brought to us by neuroscientists, business executives, communication experts, and leadership coaches. 
Each author brings a unique perspective on what it is like to be human, interact with humans, and treat each other like humans. Altogether, they show us that bringing humanity into all aspects of our lives – including customer experience – can make the world a better place. 
So here, without further adieu, we present to you our three loves: customer experience, humanity, and books. 
12 Books to Inspire Humanity in CX
The Power of Human by Adam Waytz 

Bring Your Human To Work by Erica Keswin 

Be Our Guest by Theodore Kinni

Everyone's a Critic by Bill Tancer 

Hug Your Haters by Jay Baer 

Small Data by Martin Lindstrom 

The Inspiration Code by Kristi Hedges

The Effortless Experience by Matthew Dixon, Nick Toiman and Rick DeLisi 

The Convenience Revolution by Shep Hyken 

More is More by Blake Morgan 

Would You Do That to Your Mother? by Jeanne Bliss 

Customer Service in The Transhuman Age by Vit Horky 
The Power of Human: How Our Shared Humanity Can Help Us Create a Better World by Adam Waytz, June 2019

Adam Waytz sets out to show the reader how the practice of seeing each other in our full humanity is in decline. He details why seeing things humanely is important and advises how to engage our human ability to treat others as humans. 
"Humans have superpowers. More than any other psychological stimulus, our presence can make the experience feel significant, inspire moral behavior, and encourage action"
Book's Keys to CX Superstardom:
Humans motivate us to expend effort in ways that we would not anticipate. The modern science of motivation suggests that people are not merely rational , cost-benefiting calculators who work to maximize personal gain. Rather, humans often work harder on behalf of others that they do for themselves.
One very important takeaway from this book deals with the

humanization of the workplace

. Waytz tells us that by giving people meaningful and challenging work, as well as sufficient compensation, ensures that employees do not feel disposable, mechanical, or commoditized.

"People have a deep need to be and feel irreplaceable," Waytz writes. We've said it before and we will say it again, happy employees make for happy customers.

If we humanize the workers we empower them. We grow the company from the inside out. 
#leadership #brands #custexp pic.twitter.com/DSBGUO3BKD

— Denise Lee Yohn (@deniseleeyohn) July 26, 2019
Waytz does address the inevitable topic of

human-machine relationships.

He talks about how with the advancement of technology our everyday experiences will become more human-free, making humans less relevant. "Human-less experience is greatly deficient compared to a more human one, even if it comes at the expense of convenience," Waytz stresses the importance of pushing back against automation or at least making human-machine interactions more organically human.

Personalization

of digital experiences is something we stand firmly on and Waytz's exploration of the topic supports the importance of it.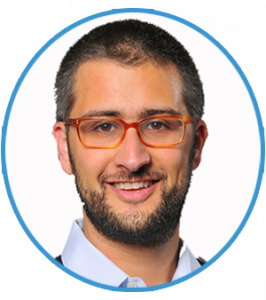 About the author: Adam Waytz is Associate Professor of Management and Organizations and Social Psychologist at Northwestern University's Kellogg School of Management. He lives in Chicago, Illinois
Watch Adam Waytz talk about what the neuroscience and psychology have to say about how people humanize and dehumanize one another:
Order The Power of Human on Amazon. 
2. Bring Your Human To Work by Erica Keswin, September 20, 2018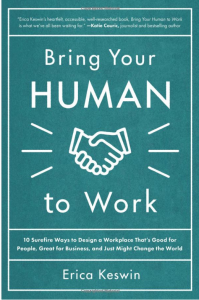 The book covers the behaviors that managers should encourage to create a good workspace.  An inclusive work environment is crucial for creating community and critical in maintaining that community feeling even when people are speaking through a computer or smartphone to get stuff done.  Given the rising percentage of remote work and debates about the merits of open space workplaces, Keswin's choice to focus on human interaction is instantly savvy and timely. (SmallBizTrends)
Book's Key to CX Superstardom:
To stay ahead of the curve  — to play the long game — we must craft vital, intentional work practices that account for the complexity of people's real lives.  This crafting must consider all the people our business impacts, which means all stakeholders, including our employees, our customers, and our partners. The long game is broad and inclusive, spanning our macro, and micro spheres of influence.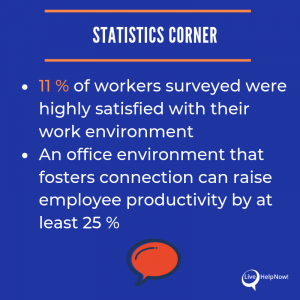 Connecting teams

in the workplace take center stage in Keswin's work. But she goes beyond that with suggestions to connecting everyone involve

d in the company's business – management, employees, and customers.

Drawing connections among the entire organization and the customer base on a deep, human level helps promote relationships that make for better experiences all around, Keswin writes.

 This concept resonates with the notion that customer experience involves more than just the customer service department, so often promoted by the top cx influencers.

Listening to customers, understanding what they need, and implementing practices that support clients on a deeply human level is what makes the

customer experience

better. 
Empathy is a core component in creating exceptional customer experiences. https://t.co/EmY27ta4Vn #cx #custserv

— Damien Duponchelle ? (@ddu17) July 25, 2019
Employing empathy

is another essential take away from Keswin's work. She brings up examples of successful companies that exercise great care for its employees as well as customers.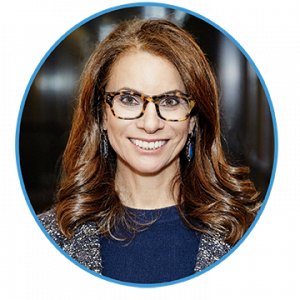 About the Author: Erica Keswin is an expert in the business of working human. She helps top-of-the-class businesses, organizations, and individuals improve their performance by honoring relationships in every context, always with an eye toward high-tech for human touch.  
Watch Ketchum's author interview that explores topics ranging from how authenticity boosts morale to the increasingly blurred lines between home and work:
Order Bring Your Human to Work on Amazon.
---
Related Post: Five Ways to Make Employees – And Customers – Happy!
---
3. Be Our Guest by the Disney Institute with Theodore Kinni, November 8, 2011

Disney Corporation is not a stranger to the idea that knowing and understanding customers is what sets successful companies apart. The folks at the Walt Disney World Resort believe that customer's satisfaction is the most important goal of the business. The Disney Institute believes that companies can achieve that goal by forming lasting personal relationships with their customers. The authors believe that energizing the organization from within is the key to creating stellar customer connections and provide creative how-to advice. 
Book's Key to CX Superstardom:
Exceeding guests' expectations is Disney's service strategy and paying attention to every detail is the tactic by which it is accomplished. They are inextricably interwoven tasks, In attending to the details, Disney consistently exceeds the expectations of the guest.

You don't build it for yourself. You know what people want, and you build it for them. – Walt Disney
You never get a second chance to

make a first impression

– from impressing new employees to wowing guests. Values have been written on the topic of

first impression psychology

and its influence on human thought and behavior. Disney puts the science to practice at every opportunity. 
Quality service means exceeding your guests' expectations by

paying attention to every detail

of the delivery of your products and services. Understanding guests is a true science at Disney; knowing what guests' wants, needs, actions, and feelings are, help the company build positive emotional experiences for its customers. Customer service experts call the process of building an illustration of customers' interactions with a company

customer journey mapping

. Disney implements that process and calls it guestology.
"Guestology" is an understanding of customers that incorporates demographic data & information about their needs, wants, preconceived notions, & emotions. Guestology helps businesses identify & commit to a shared purpose. For Disney, this purpose is to create happiness through

— Vishnu (@TheVishinator) January 5, 2018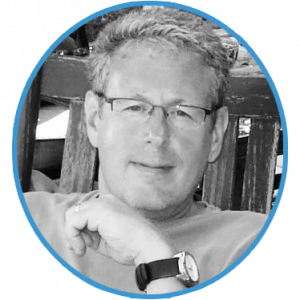 About the Author: Theodore Kinni is a veteran business writer, a longtime business journalist, and reviewer. He has written, ghostwritten, or edited 20 business books on topics including sales, marketing, customer experience, customer service and retention, personal accountability, leadership, human capital, and manufacturing.
Check out what customer experience expert Shep Hyken has to say about Disney's customer service:
Order Be Our Guest on Amazon. 
4. Everyone's a Critic by Bill Tancer, October 16, 2014

About 80% of customers consult online reviews and take them very seriously. A disgruntled customer on Yelp might have more clout than a guidebook, magazine, or newspaper. This review-driven marketplace terrifies many businesses. But some have learned to navigate and profit from customer reviews. Bill Tancer takes readers on a fascinating journey inside that world, to find out why one Los Angeles barber advertised his one-star reviews and how one scrappy hotel became the highest rated in London. Tancer's fascinating stories and data-driven research reveal how sites like Yelp and TripAdvisor are changing the way we interact and show how business owners can leverage online reviews to find greater success. (Amazon)
Book's Key to CX Superstardom:
The dramatic increase in online reviews not only increases trust between buyers and sellers but businesses are also realizing that by just having the presence of online reviews of their websites can dramatically increase revenue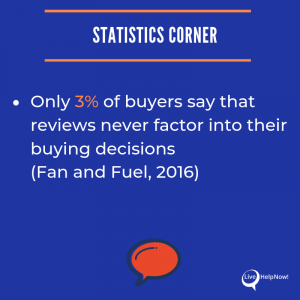 Humans listen to other humans

. Online

reviews

provide both a forum for clients to share their feelings about a company and an opportunity for companies to get exposure to new clients.

Reviews provide

great insight

into companies' performance and client satisfaction rates. Companies can look at their own reviews to see

what works and what doesn't

.

Online reviews present a great amount of data on competitors' services, providing a valuable source for

competitors market research

. 
Make sure you check out what reviews people are leaving for your competitors. Ensure you have more positive reviews than they do. Reviews are like free market research for you and are invaluable in helping you get an edge over others. #reviews pic.twitter.com/upJ4Ex9mIS

— Michelle Le Grand (@Good2Grand) February 20, 2018
About the author: Bill Tancer is the New York Times bestselling author of Click: What Millions of People Are Doing Online and Why It Matters and the general manager of global research at Experian Marketing Services. He has been a frequent guest on CNBC, Fox Business News, and Bloomberg and has been quoted by major publications about online consumer behavior.
Need a quick comic relief? Check out this clip from Ellen that's all about Amazon reviews:
Oder Everyone's a Critic on Amazon.
---
Related Post: Six Ways You Can Get Quality Customer Feedback
---
5. Hug Your Haters by Jay Baer, October 16, 2014
Book's Key to CX Superstardom:
Haters are not your problem, ignoring them is. […] Eliminating fear, especially of public responses to public complaints is an opportunity. In fact, it's quite possibly the single greatest opportunity you have to keep your customers and grow your business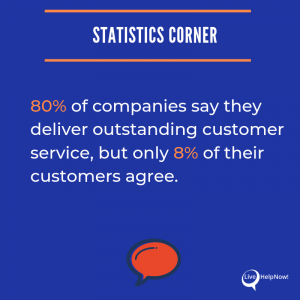 Ignoring complainers is a mistake

and a missed opportunity to receive valuable feedback and to resolve an issue that could potentially cost a company a customer. Relating and replying to the customer creates a unique human connection that helps the company solve the problem and retain the client. 

There are

two types

of

haters

. Offstage haters alert the company of a problem through more private channels, such as phone or email; they only want their issues resolved. Onstage haters are disappointed to a point when they want to share their negative experiences with others, so they complain through more open channels such as review sites and social media. Allowing others to see  their complaints speaks to the customers' human need to share our distresses to get sympathy and affirmation of our disappointments. There are different ways to embrace both types of complainers, Baer writes.
How to hug your haters #SMMW15 ? @jaybaer #sketchnotes (great presentation) pic.twitter.com/1Jgum3Mafe

— Anne McColl (@annemccoll) March 28, 2015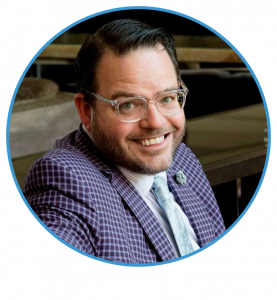 About the Author: Jay Baer is a marketing, customer experience, and customer service keynote speaker. Jay is a Hall of Fame speaker and emcee. The New York Times best-selling author of six books. An Internet pioneer. A 7th-generation entrepreneur.  
Watch Jay Baer's overview of the book with some valuable insights on customer reviews:
Order Hug Your Haters on Amazon:
6. Small Data by Martin Linstrom, February 23, 2016

Hired by the world's leading brands to find out what makes their customers tick, Martin Lindstrom spends 300 nights a year in strangers' homes, carefully observing every detail in order to uncover their hidden desires, and, ultimately, the clues to a multi-million dollar product. Connecting small human behavior data with consumer habits, Linstrom creates a picture of how customers influence whole industries and how the examination of what it's like to be a human in today's global society can make businesses more successful.  
Book's Key to CX Superstardom:
Who are you? What are you like when you're by yourself?[…] What are you telling the world about yourself? When you buy a pair of pants, or a new brand of shoes when you hang a set of bamboo curtains across your window or cherry-pick photographs to tack onto your refrigerator or leave out a bottle of facial moisturizer in your bathroom, what are you communicating? In our small data, now and forever, lie the greatest evidence of who we are and what we desire…
Think #BigData: Act Small Data. Martin Lindstorm in his book "Small Data" championed the concept and opinions that big data clubbed with small data are an ideal combination of correlation and causation leading to business transformation. Read more here https://t.co/ykN3Fqofo0

— RejCJ (@RejCJ) November 12, 2017
Marketers should

spend time with real people

in the consumers'

own environments

. That, combined with careful observation, can lead to powerful marketing insights.

By

putting humanity back into marketing

, companies can connect their customers with the products on a more human level. Such

connections

result in successfully catering to the consumer's needs and make for better business.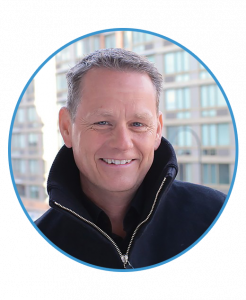 About the author: Martin Lindstrom is chairman and founder of Lindstrom Company – now the world's leading brand, business and culture transformation company. Lindstrom Company's proprietary approach challenges established thinking in order to successfully transform organizations through a cultural reformation. Seen through the prism of the consumer, we identify, create, and implement a true point of differentiation. 
Watch Martin Lindstrom explain how small data is an efficient way to gather information about emotional connections: 
Order Small Data on Amazon.
7. The Inspiration Code by Kristi Hedges, American Management Association, June 1, 2017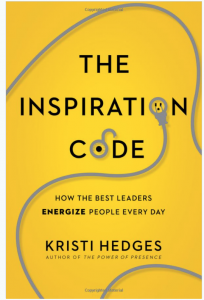 Great leaders inspire action, enthusiasm, and commitment with their words. With a single conversation, they can change the direction of someone's life. Executive coach Kristi Hedges spent years studying exactly what inspiring leaders do differently. Informed by quantitative research and thousands of responses from leaders at all levels, she reveals that inspiring communication isn't about grand gestures. Instead, those who motivate us most do a few things routinely, consistently, and intentionally. (Amazon) 
Book's Key to CX Superstardom:
Being an Inspiring communicator is a contribution to the greater good, It's not the well-worn path, and thus takes some bravery, leap of faith, acceptance of discomfort, and a belief that you're part of a virtuous cycle. It's about showing up in a way that's generous and gracious, but not necessarily the easiest.
Leaders that inspire create better

followership

among the employees. Inspired employees perform better and have higher satisfaction with their jobs; that, in turn, stimulates performance. 

In her work Hedges shows an emergence of the trend for personalization of

employee experience

in the workplace. Happy employees make for

happy customers

. 

There are four main qualities of an inspiring leader:

being present, being personal, being passionate and being purposeful.

Hedges explains the importance of each quality as well as offers concrete steps of how to enhance each of them in the workplace.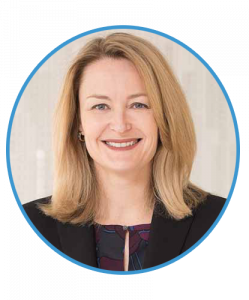 About the author: is a communications expert, author, speaker and sought after leadership coach. In her 25-year career working with leaders to help them communicate more effectively she's encountered every personality type imaginable, yet remains more than a little passionate that anyone can learn presence. 
Watch Kristi Hedges speak about leadership and inspiration in her Talks at Google interview:
Order Inspiration Code on Amazon. 
8. The Effortless Experience by Matthwe Dixon, Nick Toman, and Rick Delisi, September 12, 2013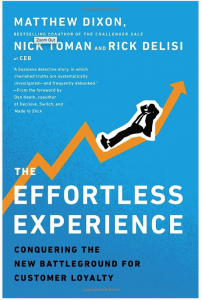 Companies devote untold time and resources trying to dazzle customers. Yet CEB's careful research proves that is wildly overrated: loyalty has a lot more to do with how well companies deliver on their basic promises than on how dazzling the service experience might be. Forget bells and whistles and just solve your customer's problems. 
The Effortless Experience lays out the four pillars of a low-effort customer experience, with robust data, insights and profiles. Here are tools and templates you can start applying right away to improve service, reduce costs, and ultimately generate the elusive loyalty that the 'dazzle factor' fails to deliver.
The rewards are there for the taking, and the pathway to achieving them is now clearly marked. (Google Books)
Book's Key to CX Superstardom:
While most companies have for decades been pouring time, energy, and resources into the singular pursuit of creating and replacing the delightful experience for their customers, they've ironically missed the very thing customers are actually looking for – a closer-in, more attainable, replicable, and affordable goal that's been sitting right in front of them all this time: the effortless experience.
The goal of "delighting customers" is misguided; it is expensive, rare, and has virtually no impact at scale. Humans are naturally lazy, so instead, focus on

mitigating disloyalty

(and bad word of mouth) by

reducing customer effort

.

(Jeremy Donovan

)

The

four pillars

of a low-effort customer experience are: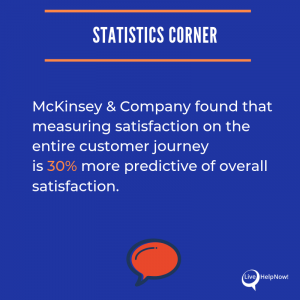 The number one factor in delivering great customer experience is not delighting customers, but reducing their efforts – Harvard Business Review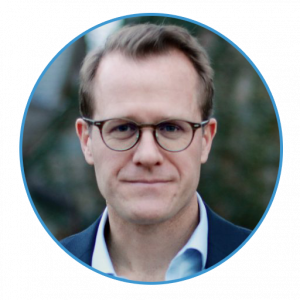 Matt Dixon is Executive Director of the Sales & Service Practice at CEB. He is a frequent contributor to the Harvard Business Review, and his previous book, The Challenger Sale, was a Wall Street Journal bestseller.

Nick Toman is Senior Director of Research for CEB's Sales & Services Practice and is a frequent contributor to the Harvard Business Review.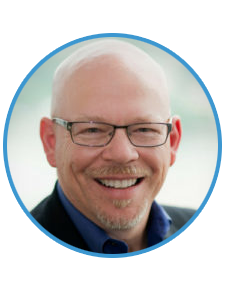 Rick DeLisi is Senior Director of Advisory Services for CEB's Sales & Service Practice and a noted public speaker and facilitator.
Check out this illustration of what effortless experience means to a successful company:
Order Effortless Experience on Amazon.  
9. The Convenience Revolution by Shep Hyken, October 2, 2018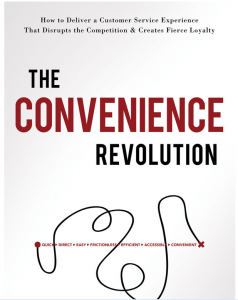 Customers will pay for convenience.  And they'll choose to do more business over time with the people and companies that make their lives more convenient!
Whether you're trying to out-service a competitor or disrupt an entire industry, creating less friction and being more convenient for your customers should be your strategy. When you raise the convenience bar, you create the next level of amazing customer experience.
This book shows you how to leverage convenience as a powerful way to differentiate yourself from your competition.  You'll learn six compelling strategies, supported by numerous examples and case studies that will fuel your plan to create a focus on convenience for your customers.
Book's Key to CX Superstardom:
…today's ever-accelerating customer demand for convenience will continue to disrupt and even wipe out old, unresponsive industries, create brand-new one and transform those that adapt quickly enough to survive. This will happen with exponentially greater speed as time passes.
#CustomerExperience isn't about bells & whistles but simplicity & convenience – https://t.co/XVLN6Q0wgt#CX #Technology #TuesdayThoughts @invisionmag @TamaraMcCleary @ashwinmegha @YuHelenYu @SPittWalker @jorgecunha @mattbiehl @7wData @Kimsstevenson @danielnewmanUV @antgrasso

— SoftClouds (@SoftClouds) July 23, 2019
Hyken argues that it is

human nature to be drawn to convenience

. As he shows through examples from history, people will pay more for

convenience

.

There are

six specific ways

in which today's business leaders can embrace customer behavior geared towards convenience and draw closer connections:
Reduce friction

Self-Service

Technology

Subscription

Deliver

Access
30% of consumers say not being able to reach a real human is the most frustrating part of a bad customer service experience. (Nextiva)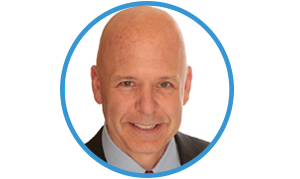 About the author: Shep Hyken is an American customer service expert, author, and speaker. 
Watch an interview with Shep Hyken, discussing the truths about customer convenience:
Order The Convenience Revolution on Amazon.
10.
More is More: How the Best Companies Go Farther and Work Harder to Create Knock-Your-Socks-Off Customer Experiences by Blake Morgan, May 9, 2017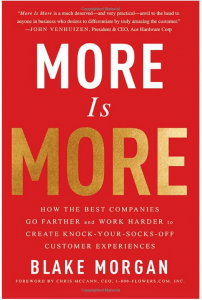 The phrase "less is more" may be true about many things, but it's not true when it comes to customer experience. Companies that want to stay relevant must apply more energy, focus, and resources to creating knock-your-socks-off customer experiences than they ever did before. The companies that embrace a "more is more" philosophy work harder and go further to ensure that their customers have a positive experience. 
This book shows you the invisible toxins that are killing your customer experience and your market share and how you should address them. More Is More sets you up for success, outlining the key areas you need to address immediately so you can weather external changes, remain relevant and thrive in the ever-changing business landscape.(Amazon)
Book's Key to CX Superstardom:
Companies that refuse to invest in making their organizations customer-centric continue to cut the resources needed to create compelling customer experiences. These are the companies that will not survive the commoditization of their products and services. The companies that rise to the top simply do more to avoid being lost in a sea of sameness among their competition.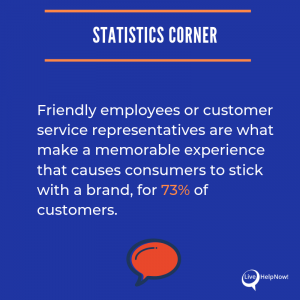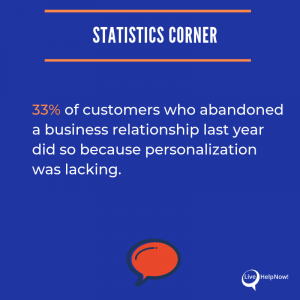 Humans want to

feel special

. The more attention we get, the better we feel. Customer experience should revolve around that notion.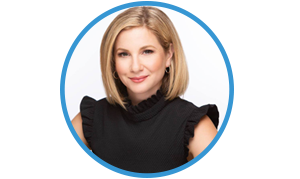 About the author: Blake Morgan is a leader in customer experience. She is a keynote speaker and customer experience futurist and author
Watch the Unforgettable CX episode, where Blake Morgan discusses personalization of customer experience:
Order More is More on Amazon.
11. Would You Do That to Your Mother? By Jeanne Bliss, May 8, 2018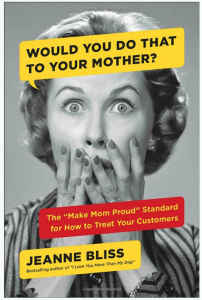 "Make Mom Proud" companies give customers the treatment they desire, and employees the ability to deliver it. They turn "gotcha" moments into "we've got your back" moments by rethinking business practices, and they enable employees to be part of the solution to fix customer frustrations.  
Bliss scoured the marketplace seeking companies who excel at living their core values, grounded in what we all learned as kids. She offers a five-step plan for evaluating your current behaviors and implementing actions at every level of the organization. (Amazon)
Book's Key to CX Superstardom:
The lessons we learned as kids stick with us. […] Those lessons remain some of the best advice we've ever been given. They also remain some of the most sound advice for how to behave in business. Companies that 'make mom proud' grow by living those lessons. They remove practices that might curb the extension of care, or limit employees to act in good conscience. They work to remove boundaries and pressures that prohibit customer-driven decision making. Their actions honor the human at the end of their decisions, establish a balanced relationship with customers and partners, and put employees in positions to act at work like they'd act at home. Like they were raised.
What if the front line was trusted, to have some wiggle room, to make a judgment, to do the right thing? What if they were prepared to act in these moments? Both customer and employee experiences would improve. #MakeMomProud https://t.co/ANcST8tmzn via @jeannebliss pic.twitter.com/91tf0jOPsn

— Steve DiGioia (@SteveDiGioia) May 8, 2019
Honoring the humanity

of the clients as you would your mother delivers better

customer experiences

. 

Companies don't intentionally fail to take care of their customers. They just do not have the

right mechanisms

in place to be more

customer-centered

and less company-centered. 
There's nothing quite as cold or impersonal as a hospital gown. It's there to accommodate #healthcare providers, rather than the patients' comfort & dignity. In my latest Daily Dose, find out how that's changing, plus get access to the #MakeMomProud quiz. https://t.co/anOvY7nsxE pic.twitter.com/CTQWdOVPjD

— Jeanne Bliss (@JeanneBliss) July 16, 2019
"Making Mom Proud" approach puts the focus on the customers, humanizes the clients, and creates a true

culture of service

.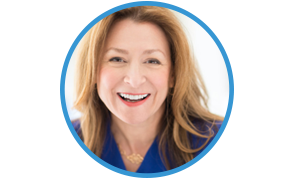 About the author: Jeanne Bliss is the Founder and President of CustomerBliss, and the Co-Founder of The Customer Experience Professionals Association.
Watch Jeanne Bliss talk about treating customers with respect:
Order Would You Do That to Your Mother? on Amazon.
12. Customer Service in the Transhuman Age by
Vit
Horky
, November 11, 2018.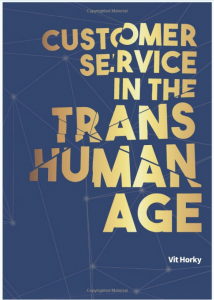 With the rapid growth of Artificial Intelligence capabilities, connected products, and virtual reality, we will see a change in the customer service industry in the upcoming decade that we haven't seen before. 
in just about 30 years, computers may reach and quickly surpass the general human intelligence. And then what? This book is for everyone who is curious about these developments and how it will affect everyone's job.
Customer Service in the Transhuman Age explores the development of transhumanism and how it could improve the way we do customer service. You'll find practical advice for moving customer service into the future, starting today. (Amazon)
Book's Keys to CX Superstardom:
The future of work and customer service lies in the

development of AI

.

Technology

is already changing the workplace and the way we do business. To succeed companies must adapt and change with the times. 

Traditional customer acquisition channels are not working anymore. CX is a great opportunity for

customer acquisition using new technology

.  
MAKING YOUR JOB IRREPLACEABLE! @vithorky published the book Customer Service in the Transhuman Age and I very much like this mini guide how to avoid your job is substituted by AI?? See my post on LinkedIn to see the text version of it.

With Tomas Rasner from @proudlycz_ pic.twitter.com/txba82tbV2

— シJosef josé Kadlec (@JosefKadlec) November 15, 2018
As far as the future of work and customer service goes

humans are irreplaceable

. Their emotional intelligence and the ability to intuitively deal with complex issues

outsmarts robots

. AI can aid in saving time and allowing humans to focus on more creative, innovative, purposeful, and satisfying tasks. 

About the author: Vit Horky is the Co-founder and CEO of Brand Embassy, a top-rated customer service technology company with customers in 30+ countries.
Listen to Vit Horky talk about the evolution of customer service due to AI development:
Order Customer Service in the Transhuman Age on Amazon.
Conclusion 
The future of customer experience is changing. As technology innovation boom is taking up speed day after day, customers want more human connection, more human interaction, and more personable experience with the brands with which they engage. 
Authors of the 12 publications above tell us how to satisfy customers and embrace technological change all the while staying engaged with their products, services, employees, and clients.
Which of these books helped you the most? Do you have any other personal favorite when it comes to customer experience reads?