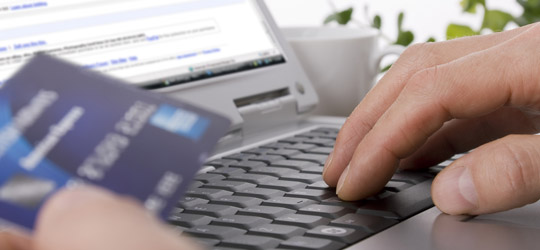 You're not imagining it: Consumers are more impatient than ever before. According to the National Center for Biotechnology Information, attention spans are shrinking – dropping from 12 seconds in 2000 to just 8 seconds in 2013. This dramatic drop in concentration can be linked back to one simple cause: Technology.
Laptops, tablets and smartphones have made the Internet more accessible than ever before. This instant access to information is changing the way we live, interact with others and is drastically transforming the way we shop. As a whole, consumers have become less concerned with face-to-face interaction and more interested in getting instant results at a touch of a button. In fact, a study by Accenture found a whopping 73 percent of shoppers with smartphones would rather consult their devices than a salesperson when it comes to finding information quickly.
In addition to our newfound impatience, we've also altered our attitudes toward change in general. As new technology continues to improve our world in new and exciting ways, consumers have learned to embrace innovation as a positive and trustworthy attribute.
Kit Yarrow, a professor of psychology and marketing at Golden Gate University in San Francisco, says consumers are more likely to put their trust in products and companies that are constantly improving.
"For the first time in the history of marketing, new really is better," said Yarrow in a December 2013 interview with JWT Intelligence. "There's trust in innovation. Marketers and companies that don't innovate constantly are looked at as dinosaurs. In one way or another, they've got to showcase that they're also innovating constantly." Apple is a great example of one of those companies that is constantly re-inventing their product line, while creating new markets simultaneously, as they have just done with the Apple Watch.
The combination of rapidly improving technology and shortened attention spans means customers – especially millennials – are more likely to buy a product or service if the experience is easy and simple versus if it's cheap.
Here's the really great news: Businesses have the opportunity reach new customers and keep their current ones coming back through enhanced customer service tools. Providing a straightforward, trouble-free customer experience with live chat support tools and monitoring services will help you provide instant response to customer inquiries, keep customers happily engaged and showcase your company's willingness to constantly innovate.
In addition, businesses that stay on top of the most current trends and offer top-notch customer service support with a complete knowledge base are the best tools to quickly and effectively serve your customers and manage their expectations.