Google Business Messages + LiveHelpNow
LiveHelpNow and Google Business Messages have joined forces to turn Google searches into customers. Provide instant answers to your customers via live chat right from your Google Business Profile.
What is Google Business Messages?
The Google Business Messages integration is a live chat tool that gives businesses and customers the opportunity to interact directly through the business' Google Profile listing. Google Business Profiles can be equipped with a messaging icon. With one click, customers can connect to the business using a Google live chat window. Businesses can then answer the chats through their LiveHelpNow Agent Workspace. This feature builds trust and improves customer experience by giving customers the ability to interact via their preferred communication channel. It also improves SEO by boosting search rankings and increasing engagement.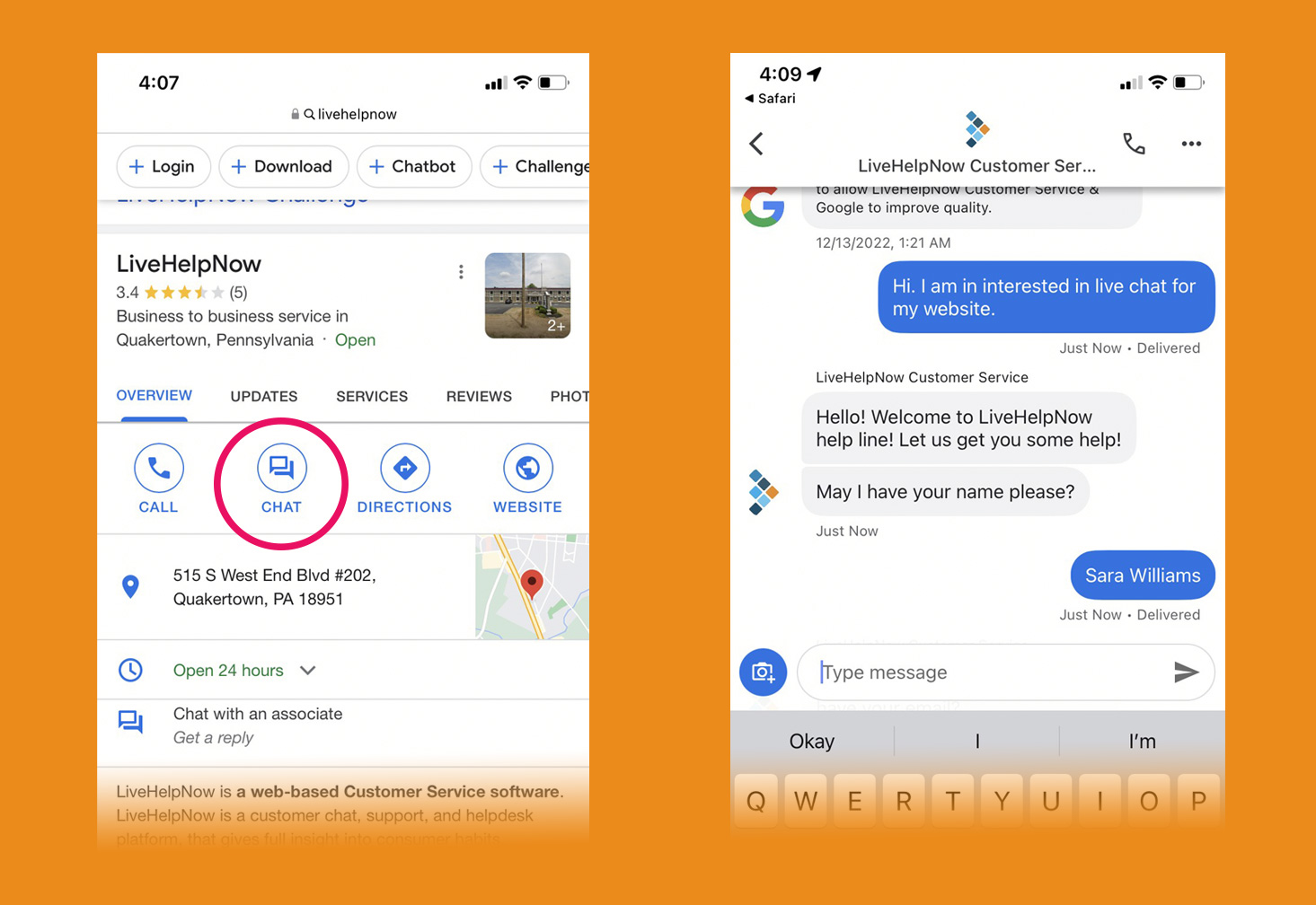 Meet Customers With Instant Answers Right From Search Results
Provide your customers with instant answers about your hours, products, services, pricing, directions and more Google Business Messages even has the capability to send high-quality videos and images. Customers can ask questions, get support, and make purchases—all directly through Google Business Messages.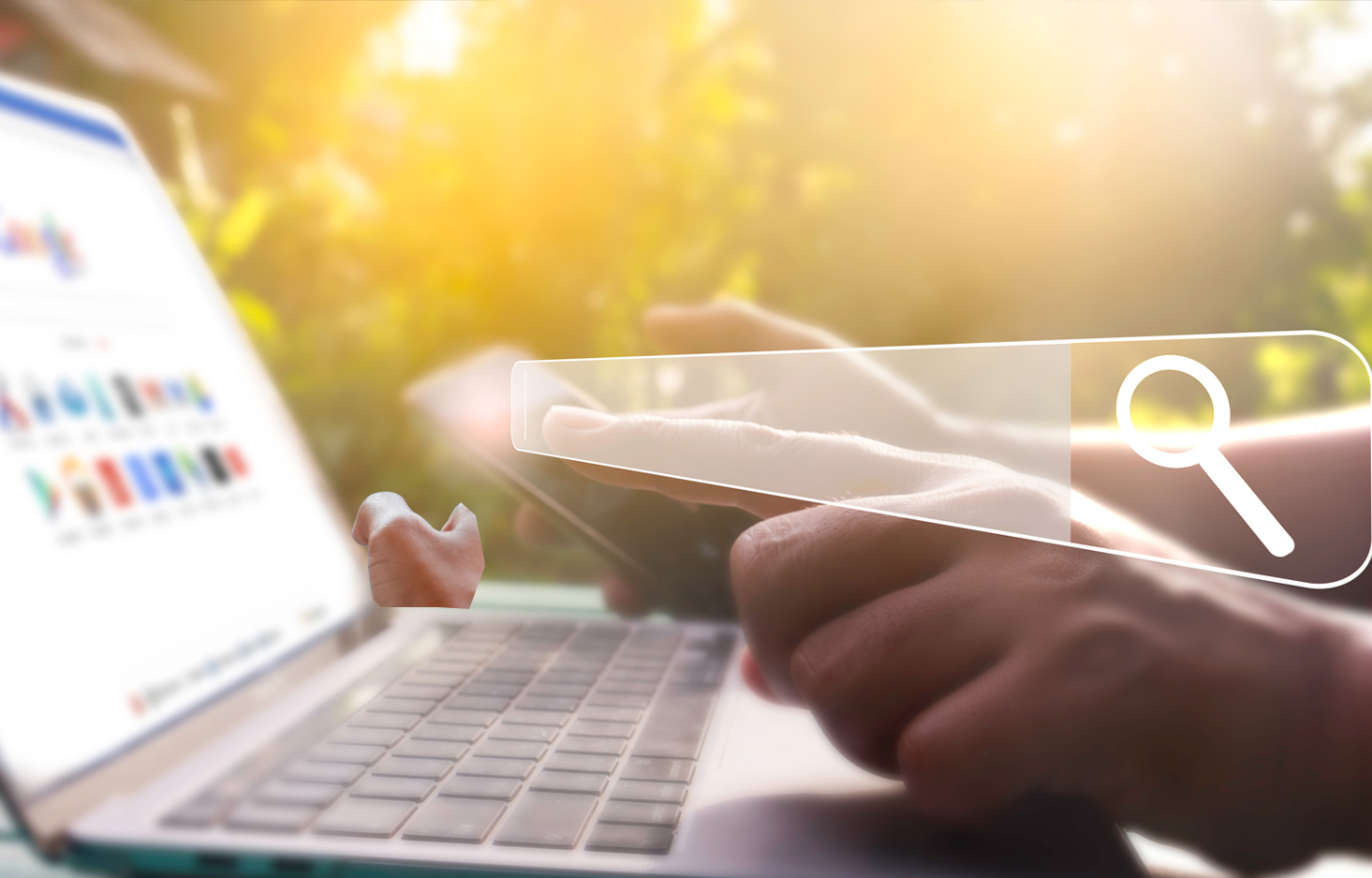 Make The Most of Google Business Messages With LiveHelpNow
LiveHelpNow helps you get the most out of Google Business Messages. Here's how. Google wants to ensure that businesses reply quickly to customers. The search engine requires  businesses to respond to any Google messages within 24 hours. If they don't, Google removes the chat button from the business profile. 
With Livehelpnow, you'll never miss a chance to reply. Google message alerts filter directly into LiveHelpNow's agent workspace instead of being sent to an email or Google Maps account. This ensures that no messages fall through the cracks and give your agents the opportunity to respond in a timely manner.
For small businesses with limited manpower, our live chat service, HelpSquad, can field and answer Google chats for you. Contact us today to see how we can help!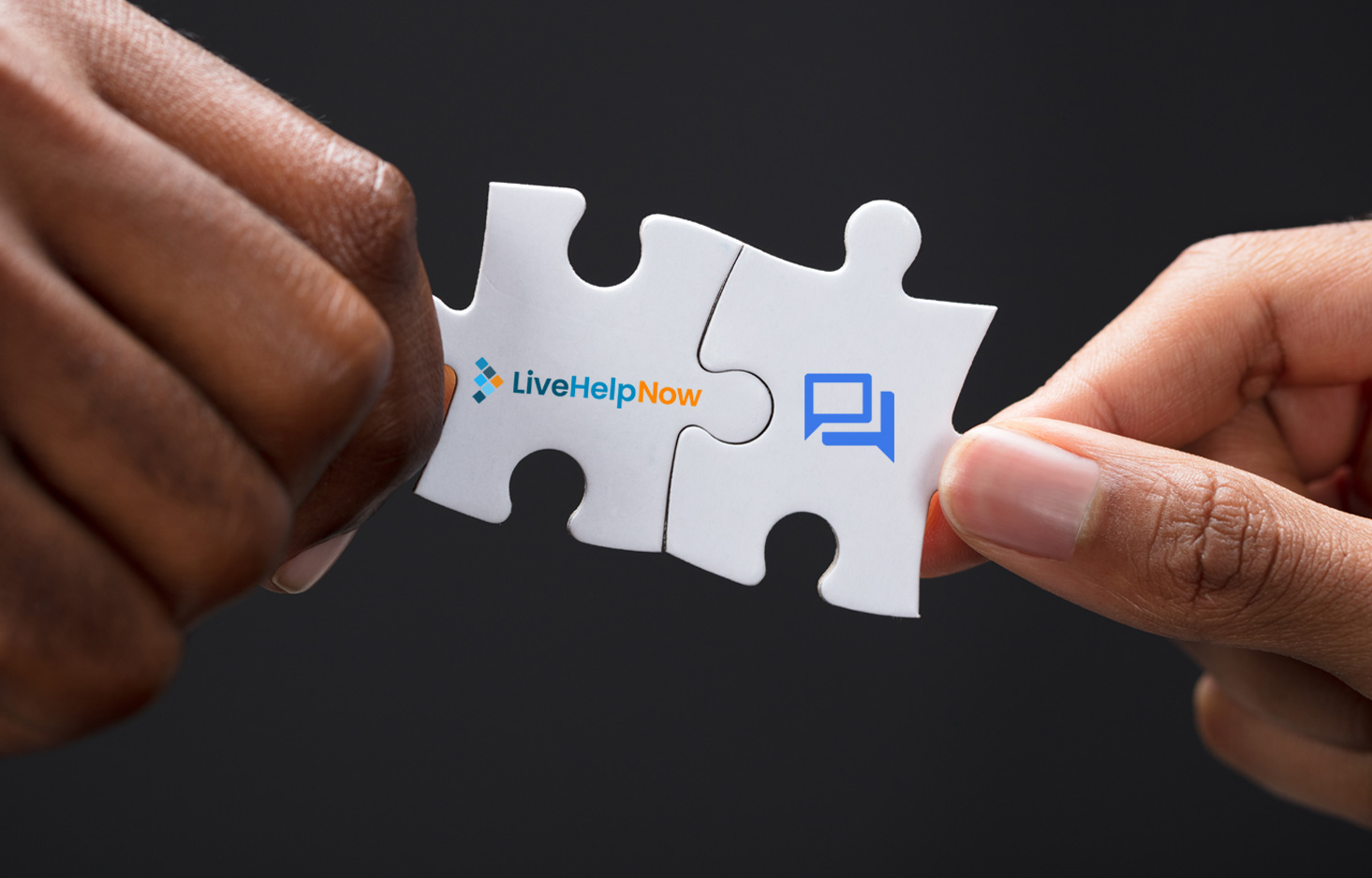 Healthy eCommerce Solution: Swanson Health Sees Business Growth with Live Chat
How Swanson Health Delivered Superior Customer Service During 137% Growth in Chats
Here is how Swanson Health has effectively managed a rapid increase in live chat interactions via thorough employee training, intelligent chat tagging, and chatbot implementation.
Read Full Success Story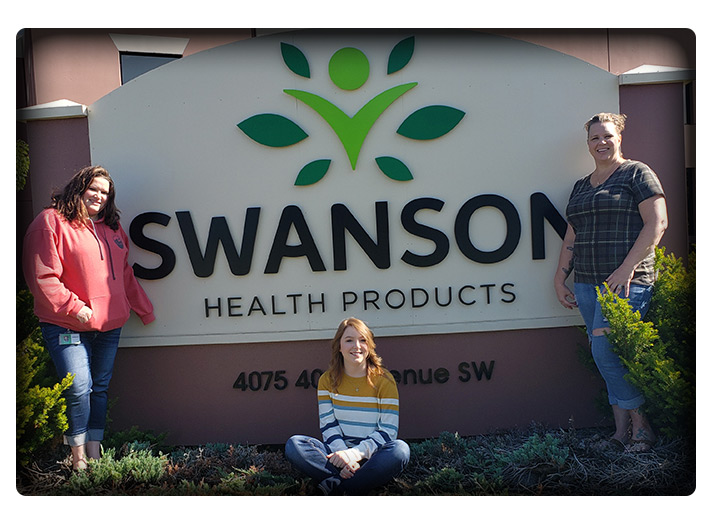 "Having the LiveHelpNow app on my phone allows me to continue to help customers no matter where we are in the world. Providing online and text chat services to our customers has truly been the most highly strategic decision we've ever made and the best ROI (customers constantly tell us how amazing it is that they can text the store's telephone number)."