Ticket Management
Transforming busy, overflowing agent inboxes into a clean, unified workspace.
Give your team the power to resolve support requests faster and more accurately than ever before. Automatically route and assign every ticket to the right person in the right department. Manage requests from any communication channel all in one place while maintaining a detailed contact history throughout the entire resolution process.
Put your credit card away.
Try It Free for 30 Days. All features and customer support included.
Turbocharged Support Ticket Resolution
Make your customer support team faster and more efficient than ever before with fully featured ticket management software that will unify all your service requests and automate key functions.

Omnichannel Engagement and Resolution
Your team will be able to easily and efficiently field incoming support requests generated by email, webform, live chat, or Facebook Messenger. Then, seamlessly manage those requests all in one place, while maintaining a full, unified view of each contact's history.

Easy to Implement. Easier to Use.
Integrate seamlessly with your existing CRM, knowledge base (or ours!), and applications. Between these key integrations, our user-friendly agent workspace, and our award winning 24/7 support, we can guarantee your team will hit the ground running.

Not Only Superheroes Wear Capes
Transform into a smarter, faster team. AI-powered automations will eliminate agent errors and intelligently route inquiries to the right person. Every request will funnel into one modern interface, organizing tickets so agents are one click away from the data they need.
Book a Demo
Ticket Management Features
Everything you need for better ticket management and issue resolution.

Omnichannel Engagement
Customers can communicate through any channel (SMS, email, live chat, or Facebook), while your team receives one streamlined communication history.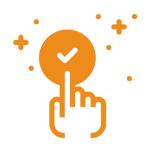 Automations & Triggers
Automations that will route tickets to the right person based on any attribute. And, specified triggers that will automatically make updates to ticket status, priority level, and category.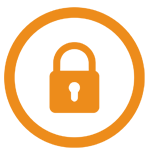 Secure Forms
Securely receive PCI, PHI, and HIPAA sensitive information. Your team can easily and safely accept loan applications, credit card information, medical records, and more.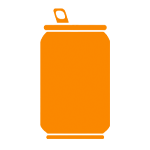 Canned Responses
Increase speed of service and reduce agent error by storing commonly used responses for repeated use. Agents will resolve issues faster with access to your FAQs.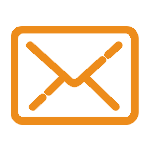 Unified Inbox
Agents will love an organized workspace. Streamline your company's support inbox, keep related conversations threaded, and convert all requests into support tickets.

Key Integrations
You've already got some tools in place that you love. That's why our software is designed to integrate seamlessly with your existing CRM, knowledge base, and more!

Enterprise-Level Reporting
Track agent and team real-time performance with KPI Dashboards and in-depth analytics. It's never been easier to identify trends and pinpoint areas for improvement.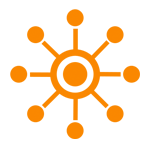 Multi-Brand Management
Have limitless flexibility to support multiple brands within one account with queueing and routing to efficiently process requests and ensure brand-specific support.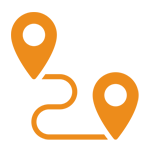 Track Contact History
Every user action will be automatically time-stamped and logged, and each ticket submission will be paired with its own unique ID, geo-location, and source details.
"We've been using LHN since 2009 and haven't considered using anyone else. It's our main tool for servicing our clients and it's battle-tested, flexible, reliable and easy to administer. You won't find a more powerful scalable and so masterfully integrated chat/email/knowledge base package for this price anywhere!"