Imagine if someone flew to your side when you had a problem. Didn't come, didn't walk, didn't run but immediately flew. 
That is what happened to a company in Virginia. One morning there was a problem with a large order of material the business purchased. It just wasn't performing as expected. Phifer, the supplier of the product, answered the dissatisfied customer's call at 9 am that morning. After learning about the issue, Phifer's representatives discussed it internally. They then decided that the best course of action would be to go see the customer in a face-to-face meeting.
The problem was that Phifer's headquarters were located in Tuscaloosa, Alabama. The company in question was in Virginia. Well, that didn't stop Phifer. The company chartered a business jet and arrived at the customer's facility by 1 p.m. that afternoon. Impressive? We'd say so! And so did the customer, who remained one of Phifer's top clients for years after.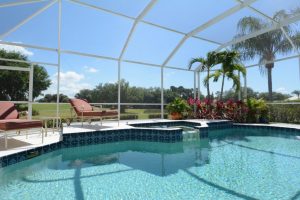 Wired for Outstanding Customer Service
This instance is not an isolated incident. Phifer Incorporated is the world's largest manufacturer of insect screening products. The company also manufactures woven fabrics for use in exterior and interior shades, outdoor furniture, pillows and cushions. Its aluminum wire and engineered woven mesh find use in a variety of industrial applications. And Phifer's high-quality, domestically manufactured products intertwine with superior customer service. Phifer's team is always dedicated to delivering its products to customers whenever they need them, no matter what it takes. 
"We recently had a customer trying to break into a new market segment. They needed to turn around a production order for a very well- known automotive manufacturer in one week to meet the deadlines placed upon them. We were able to make a custom patterned  fabric production run of 700 yards in eight days. Our normal lead times during that time were six to eight weeks. Normally, an average lead time would never be less than four weeks. Our manufacturing team did a great job of getting it through our system to help our customer." (Gregg Terry, Director of Marketing, Phifer)
Family Ties
In 1952 J. Reese Phifer established Phifer Incorporated in Tuscaloosa as a weaver of aluminum insect screening. The company is still privately owned by the third generation of the family with a very traditional approach to business. The organization employs over 1,000 people, about 35% of whom have over 20 years of service.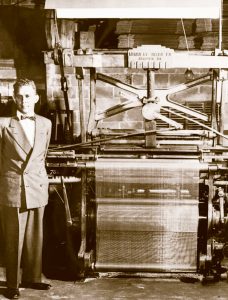 Today, the company is the world's largest producer of aluminum and fiberglass insect screening products. Phifer sells its products to distributors throughout the world with offices and subsidiaries located in Italy, India and Asia. Throughout the years, the company's weaving expertise has broadened and expanded to include a wide variety of woven fabrics. Phifer's interior sun control and exterior sun control fabrics offer heat reduction at window areas for both commercial and residential applications. Phifer also manufactures woven products for specialty markets including pet care, filtration, contract furniture, wall covering, automotive, ventilation, reinforcement, awning and marine.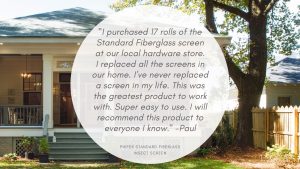 Phifer's commitment to its customers extends to its commitment to protect the environment. The company offers a broad range of products to reduce solar heat gain, to preserve interior surfaces and materials, to improve the indoor air quality of home and work environments, and to protect natural resources by conserving energy. 
Binding Service and Convenience with Live Chat
From the humble beginnings some 60 years ago to today's global success, Phifer kept one thing constant. True to its family roots, the team's commitment to its customers remained deeply personal.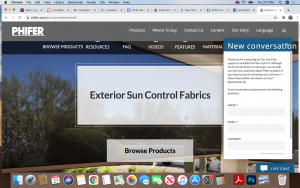 In the Spring of 2017 the company was launching a new website. In addition to fresh layout and vivid product features, the website got a facelift in the customer service department. With the addition of LiveHelpNow live chat and ticketing system, Phifer gave its customers an additional channel of contact. 
We also wanted to reduce the number of inbound phone calls from consumers who Phifer does not sell direct but who often contact us with questions that we can now answer via the chat system. (Gregg Terry, Director of Marketing, Phifer)
While Phifer does not sell its products directly to consumers, the company often gets questions from product users. Servicing these inquiries ultimately increases demand for its products from consumers. With improved and efficient customer service the company can also direct customers to retail outlets that sold Phifer products. 
Likewise, direct buyers use the system to ask for support. For them, live chat also serves as another way to receive leads from Phifer, creating more opportunity to increase their business and, in turn, Phifer's, too. 
Tools to Increase Efficiency
Every business has different customer service needs and different tools that can help them service their customer base. For Phifer, LiveHelpNow's canned response feature has proven to help save a lot of their customers' time.

"Hands down, the canned responses are the most helpful.  Our most common question is 'Where can I buy Phifer products?' So, we created a canned response [for our agents] to be able to respond quickly and efficiently. Additionally, we have created a form for consumers to complete their contact information for sample and literature requests. This has been very useful for the operators and consumers also! LiveHelp's own Live Chat service is also very helpful to our admins. We use it often! Bianca is the best!" (Gregg Terry, Director of Marketing, Phifer)
In the future, Phifer plans to improve its efficiency in the system and take advantage of other LiveHelpNow features not used at this time. That's great to hear as we're releasing a new operator panel in 2020 with some great improvements in store!
---
Related: New Year, New Us: LiveHelpNow Introduces New User Panel

---
Real People and Real Results
Using efficient, modern, and convenient customer service tools helped Phifer's business. But it would not make a difference if it weren't for decades-long excellent customer service tradition already in place. Phifer strives for reliable, trusted supply, quality products and deep customer loyalty.  It has always been the company's policy to have real people answer all customer inquiries.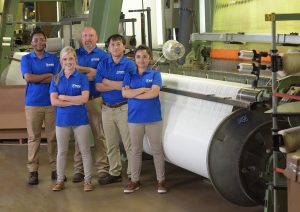 With live chat, Phifer's agents gained a way to answer questions within the first communication with a customer. As any customer support professional will testify, First Contact Resolution is essential for successful customer satisfaction. 
"In any session where we answer a question for a customer or consumer, we have solved their problem immediately, many times in seconds.  In our fast paced world, people want answers NOW and we strive to deliver answers quickly and accurately." (Gregg Terry, Director of Marketing, Phifer)
And we don't need to take anyone's word for it. LiveHelpNow's analytical reports give companies a way to measure the changes live chat and other LiveHelpNow tools bring to their business. Moreover, these reports can help measure the efficiency of customer service overall as well as that of each individual agent. Phifer has solid Key Performance Indicators (KPIs) to show for their increasing customer service success. 
For example, from 2019 to 2020 the number of live chats Phifer's agents handled skyrocketed and rose by 50%, from 2151 to 3253. Average chat time reduced from 8:30 to 7:29 in the course of that year and dropped chats decreased from 104 to 95.  Of the team's six trained staff, the top operator handled 1,118 of our 3,253 chat sessions in 2020.  
Winning the Customer Service Challenge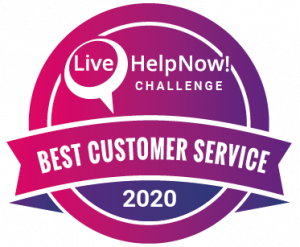 These numbers show how Phifer's team is improving and bringing great benefits to the business. Some of these metrics stand out so vividly, the company continues to win LiveHelpNow Challenge time after time. A competitive comparison of twelve novel metrics from 50 different criteria, the Challenge helps our clients see where they stand among competition. Additionally, it gives them an incentive to continuously improve. Monthly and annual winners receive awards of excellence, a badge they can proudly share with their customers in addition to the excellent customer service they provide. 
"We made it a priority to train staff in the system and, due to operator shortages related to COVID-19 issues, managers actually worked as operators, thus, sending a message of how important it was to service the chat inquiries no matter what the situation may be." (Gregg Terry, Director of Marketing, Phifer)
In 2020, Phifer won the LiveHelpNow Challenge for nine consecutive months, from April to December. The customer service team was also one of the 2020 annual winners. 
From Screens to Bird Houses Phifer's Products are Woven Into Everyday Life
LiveHelpNow's software is a critical component since it provides us with an additional option to service our customers.  We want to make sure we can service them where they are most comfortable…..some prefer to call us, some prefer to fill out a form on our website, some prefer to send Direct Messages via our social media platforms, some prefer email. In 2020, over 3,200 preferred to chat with us! (Gregg Terry, Director of Marketing, Phifer)
And who wouldn't want to chat with this great team that feels like a family? They seem like a fun little bunch. Their holiday message to their customers alone is watch rewatching any time of the year. 
 And as if we needed any more evidence to the team's awesomeness, here is what Phifer has installed around its plant in Tuscaloosa, Alabama.
Our guess is that the birds love these creations – and Phifer's customer service – just as much as the human customers love Phifer's products. 
After all, Phifer's team members' love for what they do is in their very fibers.