Of oInnovation. Quality. Service.
These are values Carolina Biological Supply Company holds close to its heart. It instills these principles into everything it does, from staff training to its products and services. And most of all, of course, when it comes to its customer support. 
And so, following a number of years of successful experiences with LiveHelpNow live chat service, Carolina Biological added another tool to its customer support arsenal. To help "get control of growing email volume" the company implemented the ticket management feature. 
"Email management is one of the most important pieces of software we purchased in Customer Service in my eight years with Carolina Biological," says the Director of Customer Service, Stephen Kidder. "We implemented email management right before the Covid restrictions, and it could not have come at a better time. Customers began to use email as a major medium of communication with us. We saw our email volume grow exponentially, and it has not let up."
With increasing digital communications across many industries, many companies can relate to the challenges Carolina Biological faced. After all, digital communication, including email, has shown a significant increase since the beginning of the pandemic.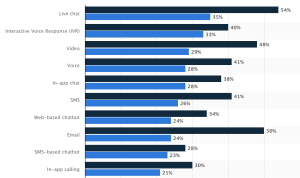 LiveHelpNow's ticket management feature helped Carolina Biological organize and keep its email communications under control. Let's see how this tool can successfully improve email communications for any company, big or small. 
Carolina Biological Supply Company: Science Education Supply Solutions
The challenges of increasing email communications might be new to Carolina Biological, but the company has seen it all during its 90-plus years – yes, 90-plus! – years of history in the business. Based in North Carolina, the company has been providing science educators and professionals with various scientific supplies for decades. 
Carolina stays in tune with the needs of science educators.  The product line is broad and deep.  The company specializes in serving the needs of science educators and students at all levels, from kindergarten to postgraduate studies.  Through it all, Carolina's number one goal is world-class customer service.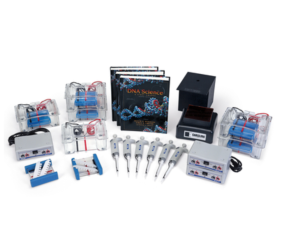 The company employs over 450 people, many of whom are former educators. The staff understands the unique challenges teachers face in the classroom and laboratory. The company often collaborates with teachers and institutions to create new educational products. 
With a large customer base, a large and increasing variety of products, and thousands of customers with various needs, Carolina Biological faces many challenges when it comes to customer communications. As Kidder mentioned, the pandemic increased the customer email volume, increasing the need for expanded customer support. Additionally, the pandemic changed the format of their customer support as the department now operates approximately 85% of its staff remotely.  Once again, LiveHelpNow tools came in handy during the challenging times. 
"Teachers moving to remote learning had a major change on how they chose to communicate with us. We needed email management to help us handle the increase in email communications," Kidder says. 
Ticket Management Solution Helped Organize Email Communications
According to Kidder, the ticket management solution helped the company in one major way – organization. 
Here is how our intelligent email and ticket management inbox works. 
Intelligent Inbox
First, with the ticket management system, users have the option of creating a unified inbox.
Customer emails turn into trackable tickets that include attached files. 

All conversations are threaded – even those that take place through live chat, SMS, or social media messages – meaning they stay together.

Customers can receive automated ticket status notifications that include company messaging.

Ticket triggers can help manage support workflows manually or automatically. 

Customizable rules and conditions pull all customer emails into one convenient dashboard.

Email-to-ticket integration can combine web form input, ticket communications, and emails into one omnichannel stream. 

Adding a company logo and messaging can help support branding.
"LiveHelpNow helped us organize and structure our emails, using various rules and conditions," Kidder says. "[The solution] has allowed us to properly categorize and prioritize emails, automatically reroute emails to appropriate departments, and auto-close emails where no action is required. This has been saving us countless hours in labor costs, among other things."
Using the solution also gave the customer support team the confidence that they were providing the best service possible.
"Since implementing email management, email processing is more efficient, resulting in reduced turnaround response times and consequently, better service for our customers," Kidder says. "My group has done a nice job effectively utilizing the organizational features/functions and reporting capabilities LiveHelpNow has to offer.  The reporting features within LiveHelpNow give me a much more detailed look at what is coming in, when it is coming in, and how long it has been open."  
As Kidder reports, LiveHelpNow ticket management features can help with the organization of email communication. But they offer much more than that.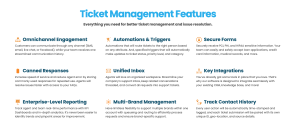 Here are some of the specific features that came in handy for Carolina Biological supply. 
Tagging Feature of Ticket Management 
With increasing email and other digital communications, companies might become overwhelmed. One solution to this common pain point is our manual and automatic tagging feature. 
While each customer interaction has its own details, many conversations relate to issues that customer service agents handle often. These could be questions about pricing, upgrades, technical, or other common inquiries.  Tagging provides valuable insights into the client base. It also categorizes communications and organizes them into manageable segments. Multiple inquiries about a specific feature customers would like to see can spark the initiative to develop such a feature or product. Chronic customer complaints about a specific issue can help come up with a solution. Tagging can help keep track of all such inquiries. 
Automatic tagging can tag interactions based on the language used within the communications. Additionally, agents can use up to five tags for cross-reference.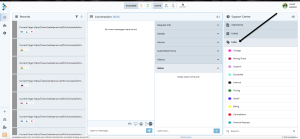 "Utilizing the tagging features, we can identify the reason why customers email and chat with us," Kidder says. "We use this data to adjust our customer service operations. For example, frequent reasons for contact led us to implement self-service options to handle several common contact reasons."
Keyword Search Ability and Auto-Close Features
Beyond tagging, the ticket management tool provides the ability to search customer communications based on specific keywords. This feature not only helped Carolina Biological to better serve its customers but also saved the company time and money. 
Kidder explains that the company receives hundreds of automated emails from various vendors. The majority of these communications require no further actions on Carolina Biological's part. However, in instances when the company must contact a customer about an order, these automated communications are very useful.
"Because these emails are in the same format, we look for keywords and can auto-close the majority of emails in which we do not need to contact customers," Kidder says. "This auto-close feature we developed has saved us countless hours of meaningless work and costly labor."
Reporting as an Important Feature of Ticket Management 
You can't know where you're going if you don't know where you have been (or where you are, for that matter.) When it comes to LiveHelpNow's ticket management solution, the reporting feature can help discover where a company's customer service is on the map.  
For Carolina Biological, the ticket management reporting provided some data that helped assess and improve their customer service experiences. 
"We answer all customer emails within 24 hours and most emails are answered the same day," Kidder says." Because of the tagging feature, we have a better understanding why customers email and chat with us. And so, we have used this data to help us identify several improvements to the customer experience.  We are also able to audit agent emails/chats for quality assurance purposes."
As a result, the quality of Carolina Biological customer service has gone up, as customers reflect their satisfaction with NPS surveys, Kidder says. With that, the customer service team gets a boost in motivation for further improvement. 
"Our agents are willing to adapt to changes in our market and learn new technologies and software applications like LiveHelpNow to better serve our customers," Kidder says. 
Knowledge Base and Self-Service Features
Growth inspires more growth. 
As Kidder mentioned, the ticket management solution helped Carolina Biological to discover additional customer needs. One of those is the need for self-service. 
"We are now adding the Knowledge Base function for two reasons," he said. "First, we are utilizing the LiveHelpNow Knowledge Base to help our customer service representatives find information much easier. Second, we are looking to make the customer experience better for those customers who are looking for self-service and find answers to their questions in our knowledge base library.
Of course, we have yet to leverage all the features and functions of LiveHelp but look forward to continuing to work towards adding new features to help our agents and our customers."