In 2023, live chat software is a must for any business. Why? Because live chat benefits are endless. If technologically-advanced aliens sent a spaceship to Earth, one of the first things they would inquire about would be live chat, for sure. And what business wouldn't want to deliver the best possible customer service to its customers? Earthlings or Intergalactic visitors alike.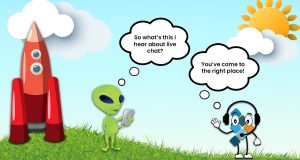 So what makes live chat solutions one of the most preferable among customer service channels? Live chat services save businesses money and provide valuable information about customers. They engage both agents and customers. Live chat tools lower customer support costs and facilitate customer loyalty. In some cases, they reduce cart abandonment rates and speed up customer communications. And, that's just to name a few. Ultimately, this incredible communication tool raises customer satisfaction through the customer journey. And the highest satisfaction levels of customer support experience provide businesses with a competitive advantage.
Who Uses Live Chat? 
Before we dive into the sea of live chat benefits, we should take a quick look at who uses live chat channels. As we hypothesized, highly advanced alien races would love live chat. (We're sure the intergalactic communication agencies would confirm that hypothesis.) But what about humans?
It turns out, human customers love it, too. In fact, surveys show that 75% of customers prefer live chat customer support over other communication channels. Customers cite many reasons why they prefer this channel. Speed, convenience, and immediacy of inquiry resolutions rate as the top ones. Additionally, 51% of customers think that 24/7 customer support is a must. Companies that offer this option via live chat report higher customer satisfaction rates.
Demographics, especially age, play an important role in communication channel preferences. Statistics show that millennials prefer live chat the most. Millennials make up the largest percentage of today's consumers. And so, companies must keep that in mind when prioritizing communication channels. Gen Z's growing buying power is yet another important factor. According to recent reports, Gen Z's preferred methods of communication include email and social media. When selecting live chat software, keep that in mind. After all, creating a true omnichannel experience that benefits the most number of people is the goal. Combining traditional customer service with live chat tools can ensure the best user experience and improved client relationships across generations.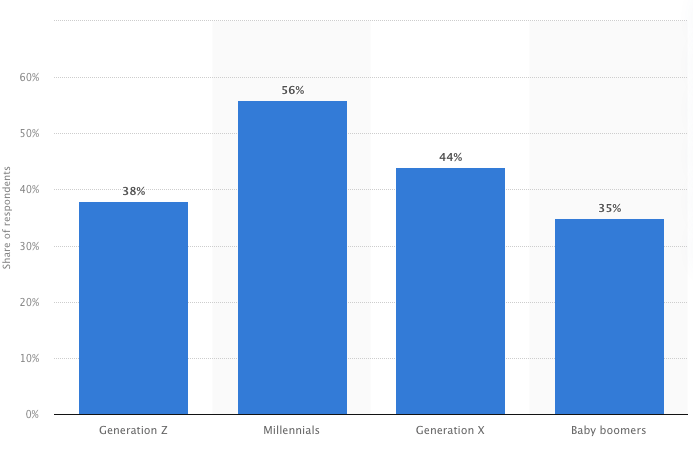 Live Chat Benefits for Customers, Agents, and Overall Business Operations 
Customer preferences play an important role in business operations. But a tool must prove truly valuable to every aspect of a business to justify its implementation. Thankfully, live chat benefits compile a list that is hard to debate. Let's take a look.
1. Customer Satisfaction Skyrockets 🚀
Live chat is a great tool that brings enormous benefits to any business. As the list below shows, many aspects of daily business operations will see improvements. But the biggest benefit is that customer satisfaction will skyrocket. Statistics show that customers become increasingly satisfied when live chat service is available. That can make it easier to retain customers and turn them into loyal advocates of your brand.
Online chat support improves customer service. Faster response times, additional contact channel options, and convenience create happier, more loyal customers. Building trust and creating long-term relationships with customers facilitates business growth.
Online businesses with online customers who demand instant communication can answer customers' questions and attend to customer needs. Customer service teams can start a proactive chat session or review chat histories and details of previous interactions. They can use canned messages to address common queries. They can offer real-time and quick support.
Sometimes, traditional support such as phone support or emails, is only available during normal business hours. In the digital age, live chat can offer a live chat option after hours. When a real person is not available, chatbots can help to address customer pain points at a convenient time. Instant agent availability serves both current customers and potential customers faster than it's possible through other support channels such as email support or phone calls. Support teams can address multiple queries and have multiple conversations.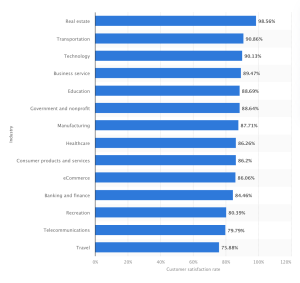 2. Live Chat Brings Cost-Saving Solutions 💰
Cost serves as one of the most persuasive factors of any one solution for a business. Here, live chat reigns supreme for multiple reasons. 
As mentioned, live chat helps improve customer experience. That, in turn, benefits customer retention and the bottom line. 
"Developing a customer experience (CX) strategy for your business has never been more important. Every business can benefit. Whether you oversee a large contact center or teams in various locations, creating a CX strategy that works will improve your bottom line." (Shep Hyken)
Live chat tool comes with low set-up and operational costs. Depending on features and service providers, monthly subscriptions range under $30 per agent. Free trials give businesses a taste of the live chat benefits with no risk involved.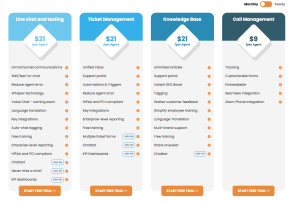 Live chat allows agents to multitask and address more than one customer inquiry at a time. This service requires fewer agents to serve more customers. That's yet another way to help bring that bottom line down. 
3. Analytics Provide a Snapshot of Customer Support  📊
Knowledge is power. A complete picture of what goes on in the customer support department serves as a helpful tool for monitoring customer relations. A good live chat tool provides businesses with information about every customer interaction. Live chat can help collect valuable customer data about the chatters.  The tool can also be integrated with Google Analytics to bring even more necessary information to businesses. Armed with that knowledge, managers can set specific KPIs for their agents. That can help adjust whatever is necessary to ultimately create a customer experience that shines.
Here are some of the helpful analytics live chat software can provide: 
First response rate

Number of chats

Dropped and Abandoned chats 

Average resolution time

First contact resolution rates (

FCR

)

Conversion rates

Customer satisfaction scores (CSAT)

Wait times

Net Promoter Score (CPS)

Missed Chat

Website visitors behaviors
4. Artificial Intelligence (AI) Helps Resolve Simple Issues 🤖
AI in customer service continues to develop. The neverending debate of human vs. artificial intelligence continues. To chatbot or not to chatbot – that's the question. The answer, as always, lies in creating a balance between human and chatbot customer support. 
Augmenting traditional chat with a chatbot component can serve as an excellent strategy. Companies should avoid the overuse of chatbots. Ensuring the high quality of chatbots is key as well. This means SMS chatbot features, connection to a high-quality knowledge base, and natural language capabilities. 
5. Live Chat Benefits Cart Abandonment and Bounce Rate Reduction 🛒
Whether a company provides services to sell products, chances are website visitors are its bread and butter. Window shopping is alive and well, even if brick-and-mortar location popularity declines. A lot of times customers are browsing through what the company has to offer. 
Live chat can help capture curious browsers and turn them into paying customers. Saying hello, inviting a website visitor to chat, and otherwise offering live support through chat can help draw customers in. Doing so creates a more personalized experience and brings the customer and the business closer together. That, in turn, can help reduce card abandonment and bounce rates. 
6. Language Translation Connects Customers on a Global Scale 🌎
If aliens did land on Earth and inquired about live chat, language translation would probably inspire their quest. Live chat software equipped with instant language translation serves as a universal translator. (Hey there, Star Trek fans!)
This feature is an obvious live chat benefit contender. It breaks down language barriers between customers and companies. It expands a business' customer reach and allows for real-time communications. Hello, Argentina! Hello, a tiny planet in a galaxy far, far away. Let's chat!
7. Supervisors Tools Help Train Agents in Real-Time 👀
Customer service training is not an easy task. Beyond basic training, agents continue to learn on the job. High-quality live chat software provides supervisors with tools that help create better agents. 
Whisper technology serves as one example of a helpful supervisor tool. It allows managers to view agent-customer interactions and send private messages to the agents to assist them as needed. 
Supervisor Sneak Peek is yet another useful training tool. It allows supervisors to see what an agent is typing in a customer live chat before the agent clicks "send." This improves support quality and offers assistance in difficult situations. 
8. Live Chat Benefits Agents and Customers with Speed, Convenience, and the Ability to Multitask 🏃‍♀️
Live chat is a great way to do that as it offers better, faster, and more efficient ways to communicate. It saves time for both agents and, more importantly, customers. It allows them to resolve their issues without leaving websites or having to call a support number. In fact, 51% of customers prefer live chat because it allows them to multitask. (Forbes)
Additionally, 42% of consumers say they prefer live chat over other support functions because they don't have to wait on hold (Inc.) Customers can continue engaging in their daily activities while communicating with an agent. 
The benefits spread to customer support agents as well. They can serve more than one customer via live chat. They can use tools such as canned responses and knowledge-base articles to resolve customer issues faster. And they can get help from fellow agents or supervisors without having to place a customer on hold. 
It's a win-win for everyone. 
9. Live Chat Makes Customer Service Accessible and Safe 😊
Today more than ever, personal information requires protection. It's important to assure customers that the details of their inquiries remain safe. Live chat software provides that security. Accessibility for people with physical, sensory, or cognitive disabilities is another important aspect. 
A good live chat tool complies with HIPAA and PCI, which keep personal and medical information safe. Additionally, it complies with ADA and VPAT. Those are policies that ensure accessibility to people with disabilities. 
Beyond compliance with government policies, providing accessible service to customers is crucial. It can help stand out among the competition as well as raise customer satisfaction. Live chat can integrate into any workflow. It works with various CRMs and provides customer support 24/7.
10. Live Chat Provides SEO Boost ⏫
If a business has a website, search engine optimization is always a priority. There are many ways in which live chat benefits the SEO standing of a website. 
For example, chatting with an agent can keep a customer on a website longer. That, in turn, can improve the website's authority and credibility. Additionally, live chat can increase customer engagement with the company. It enhances brand reliability and perception. Live chat interaction can result in generating product or service reviews. And those, as we know, raise the business' standing online. Overall, the use of live chat on a website creates a conversational website entity. And that, in turn, boosts the website's SEO. 
11. Personalization of Communications and Customer Experience 🤝
Nothing makes customers feel as valued and loved as a personalized customer experience. Live chat enhances personalization like no other tool. After all, it connects the customer and the business representative – the agent – in a one-on-one interaction. The agent, equipped with all the information about the customers, can deliver better customer support. And when a customer feels seen, she feels loved. 
12. Live Chat Benefits Sales and Customer Acquisition 💵
Having live chat on a website gives the company direct access to the website visitor. It's similar to having a store clerk greeting customers in a store. Agents can offer assistance in finding specific products or services. They can answer questions and generally be present to help the customer throughout their journey. 
Over time, the company can see improvement in lead generation, customer acquisition, and reduced bounce rates. 
13. Boost Agent Engagement and Productivity ⌚
What motivates a customer service agent? Productivity and a sense of making a difference. Live chat increases agent productivity by allowing agents to multitask and serve more customers. They can handle multiple chats at once, as opposed to answering just one phone call at a time. Equipped with efficient tools, agents get a motivational boost to do their job. 
14. Get Feedback and Boost Reviews ✍️
Customer feedback – both positive and negative – is better than gold for a business. It gives the company ideas for improvement and shows areas where it's doing well. Real-time feedback and post-chat surveys rate the service and paint a picture of overall customer satisfaction. Additionally, agents can ask customers directly to leave a review on a specific page or review site. That direct ask can help get more reviews than a company would without it.
15. Rise Above the Competition with Live Chat 🏆
In 2023, customers expect the availability of live chat on websites. When they visit a company website, they don't compare the service they receive to your direct competitors. They compare it to the service they receive anywhere. And the standards of customer service raise constantly. 
Customers' expectations for service are set by the best brands. They don't compare businesses only to direct competitors, but to the best service they have received from anyone, anywhere. Gap between what customers expect & what they actually get is widening for some companies.

— Shep Hyken (@Hyken) January 17, 2020
And so, to meet customers' expectations, companies must provide the best available tools. This will help increase customer satisfaction and retention. And that will help the company remain competitive. 
Best Live Chat Practices
Once a company installs live chat technology on its website, there are some general guidelines to follow. These will ensure the best practices of the service for both agents and customers. 
Make Sure your Staff is Ready




Prepare and train staff to know how to use the software.  

Don't Hide the Chat Button




Place the chat button on your web page high enough on every page where visitors can see it. 

Customize and Brand the Chat Window




Be proud of your site, and reinforce your brand experience. Highly customize the window by including graphics, logos, icons, and colors according to your brand and company color standards.
Read more about Best Live Chat Practices. 
Best Live Chat Agent Practices 
Learning to navigate customer communications through live chat is a gradual process. Be patient with yourself and your agents and follow the best practices for live chat agents. 
Bottom Line 
Live chat brings higher engagement for both customers and agents. It lowers customer service costs and increases customer satisfaction. Businesses of all sizes – from mom-and-pop shops to large contact centers – can see immediate results upon the tool's implementation. Take your business and your customer service to outer-space heights with live chat. Your agents, customer, and even alien visitors will thank you.