"Live chat is the best method to deliver customer service."
"More customers use chatbots for self-service because they don't want to wait for operators to connect to the chat."
Such contradicting advice can be confusing for business owners looking to improve customer service. Yet, they are both valid points. Indeed, the data shows that both automation and live customer support are good investments. According to one report customer satisfaction varied only by one percent when live-agent and chatbot interactions were compared. (Comm100)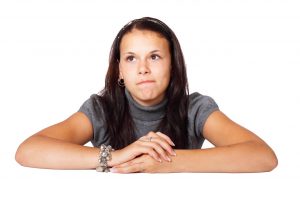 So, how to provide customer service the right way? How to find that balance between automation and live customer support?
We'll clear up all the confusion and answer these questions.
In this post:
The dilemma of "chatbots vs human-powered live chat" in customer service.

Areas where human support agents are best

Where customer support automation is best. 
Chatbots vs Human Agents in Customer Service: The Dilemma
Customers are getting impatient. 
They expect answers from customer support agents within just a few minutes. Any violations will be punished by choosing competitors. 
With humans being able to handle a limited number of customer requests at the same time, businesses started automating customer service with technology like chatbots. These are online apps that simulate conversations with humans. 
Should you trust a chatbot, too? Or stick with traditional means like a live chat app, call center, and email? Who wins the competition between automation and live customer support? Let's find out. 
Where Human Support Agents Win
There are two major areas where human support agents have no competition: win backs and complex troubleshooting. 
1. Human Support Agents Win Customers Back
When a customer is dissatisfied almost to the point of considering canceling their business, support agents are the best option. They can listen to customers, empathize with them, calm them down, and offer help.
In fact, 75 percent of customers say it's critical for them to have a human service agent available when they need them. So, agents can help businesses retain customers by communicating with them and finding tailored solutions. 
2. Human Support Agents Solve Complex Customer Requests
While chatbots do a good job at answering simple questions, human support agents are best at handling complex troubleshooting. 
For example, if a customer requires assistance because a plagiarism checker crashed when a customer was checking his or her essay online, then agents can assist them more effectively. 
That's why chatbots should be equipped with an option to connect to an operator. If a customer doesn't find answers with a chatbot, they must be able to transfer effortlessly. 
Where Customer Support Automation Wins
The reason why we have chatbots in customer service is to speed up things. They're getting better at providing meaningful answers to customers, but lack the capability to take on complex requests. 
But that's fine. About 40 percent of consumers don't care if they chat with a human operator or chatbot, as long as their issue is resolved (Investpro). The scope of issues that chatbots can take on is also impressive, so their benefits for online businesses are quite desirable. 
So, where chatbots have proven to be the best option?
1. Knowledge Base Enable Self-Service
Many customers prefer to find answers to their questions on their own rather than interact with the company's representatives. To them, it's a faster and easier option than waiting for someone to connect–which might be true for small businesses with limited support teams.
In fact, 60 percent of US customers prefer self-service. They like finding answers on their own using optimized resources like a knowledge base. By providing these resources, businesses show respect to customer preferences and improve their experience. 
A knowledge base is a well-structured collection of articles, videos, and instructions created to help customers use a product or service. Often interactive, it's the go-to source for just about any customer request. 
Zoom's knowledge base, for example, offers videos, quick-start guides, Zoom Cloud Status checker, articles and even a search feature.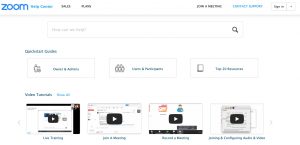 Businesses use knowledge base systems to create SEO-optimized, well-structured, and media-rich knowledge bases with search features. This way, they redirect many customers to find help on their own, thus reducing unnecessary human-to-human touchpoints.
To guide customers to knowledge bases with clear and SEO-optimized writing, businesses use tools like TopEssayWriting, Grammarly, and TrustMyPaper. If written in a simple language and optimized with keywords, knowledge bases have a better chance to rank high in Google and help customers solve their issues. 
2. Chatbots Answer Routine, Repetitive Questions
Businesses provide chatbots with a predefined set of answers to frequently asked questions ("How do I change the password," "Can I get an update on my order," etc.). 
"Often called FAQ chatbots, they offer help options before connecting to human operators," explains Dorian Martin, a digital marketing writer from SupremeDissertations. "A good tactic to help agents focus on complex requests."
For example:
This chatbot defines the customer's language preference and gives a list of eight FAQs. The customer uses numbers to provide responses–the process is very fast, as the chatbot generates answers in seconds.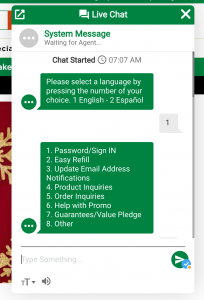 If a customer finds the answer they're looking for in this list, they close the live chat window without having to wait for the live chat agent. This is fast and automated customer service at its best!
So, there's no point in keeping live agents answering simple questions when a business can automate the process with a chatbot. 
In fact, chatbots can answer up to 80 percent of routine questions in eCommerce (Investpro). That is good start to increase the speed of customer service.
The Verdict
So, which is better customer service–chatbots or human support agents?
Clearly, they're better when used together. 
A business will achieve the best customer service results if it uses:
FAQ chatbots to answer routine, common, and repetitive questions

Knowledge bases to provide answers to complex questions with detailed instructions, videos, and articles

Customer support agents to handle complex troubleshooting requests

Customer support agents to help frustrated customers and prevent them from leaving.
The bottom line is that automation isn't supposed to replace human assistance, but to enhance customer service by taking care of repetitive queries. Only a balance between automation live customer support can score the highest possible customer satisfaction.