In the current competitive climate, it's becoming more and more challenging to draw users' attention to business websites. But human ingenuity knows no boundaries, and business owners are creating new ways to engage people and become their number one choice.
One such approach is conversational marketing. Adding convo elements to your pages will increase user engagement. That is because conversational website elements give a touch of one-on-one interaction that people tend to like.
This tactic contributes greatly to the user experience of your source. It improves website performance and, consequently, elevates it in search engine rankings. And this is where SEO becomes an important part of the picture. You can use optimization to enter a wonderful loop:
Better SEO → Higher ranking → More visits → Even higher ranking → Even more visits
In this article, we'll give you clear guidelines on adjusting elements of conversational design, optimization, customer service, and more. All to create the perfect website people will want to come back to (and buy from, of course!)
First, we'll establish what a conversational website is. Then, we will continue with SEO recommendations.
Why continue reading? Because this is one of the most effective yet underestimated approaches. 
What's a Conversational Website?
A conversational website successfully implements elements of one-on-one communication with the user. It can house an automated AI chatbot that answers the most popular questions, or a guide that helps visitors find the articles and products they need. It might provide detailed descriptions of products and services offered by the company and many more elements.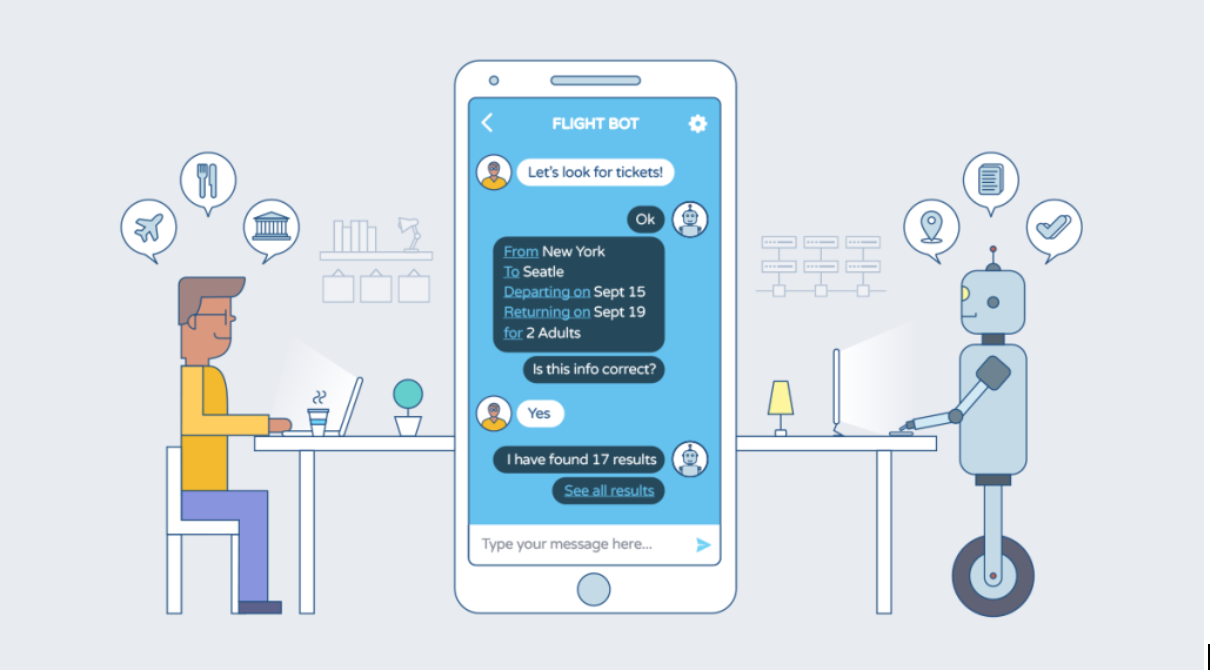 A conversational website builds trust between the brand and the user. It improves UX and conversion rate and increases the time people spend on the site. Did you know that 72% of users would rather share their personal data and contacts with businesses that provide a great website experience?
Of course, this is just one of the factors that makes a source reliable. You should also have great eCommerce sections, relevant products, a proper target audience, focus keywords to optimize content for, and much more.
SEO Tips to Use When Building a Conversational Website
Below, we'll share the three best categories of SEO recommendations (direct and indirect) that will improve website performance and encourage people to spend more time on the site. Session duration impacts how Google and other search engines rank your pages, as well as visitor interest.
If people spend more time on the site, they get interested (with proper content, of course) and consider buying from it. Besides, the approach guides them smoothly through all sales process stages, which is just what modern eCommerce websites need.
Utilize Hyper-Personalization for Your Products and Services
The first thing that comes to mind with the words "conversational website" is personalization. In our case, it's the hyper-personalization of products and services that you offer.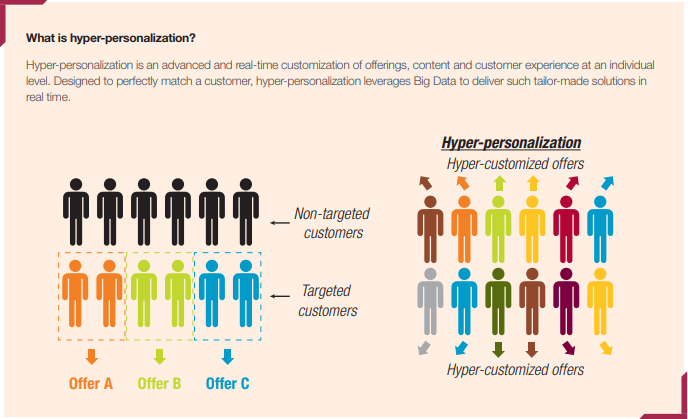 But how is it connected to SEO? Well, personalization is part of a good user experience, which naturally boosts website performance. Due to a higher engagement, the bounce rate decreases, which is very beneficial in terms of optimization and further ranking.
Did you know that 34% of users struggle to find the needed information on websites quickly and effortlessly? Besides, 30% of Internet users have issues with navigating websites. You have the power to change that using conversational marketing.
Here are some effective recommendations on hyper-personalized website optimization:
Make descriptions informative.


Not enough information about the products and services you offer automatically seems suspicious. Gather user data (through AI chatbots, for example) and see what they want to know. Based on the results, adapt your descriptions to answer people's questions before they even ask them.





Additionally, you can organically use long-tail keywords, increasing the chances of getting a higher website ranking and helping users find your pages by using those KWs.

Offer a variety of pricing tiers.


In the B2B model, you may have various businesses interested in your products and services, from small newbie companies to large enterprises. It would be a great personalization move to offer each segment its own pricing tiers and service packages.

Offer maximum assistance.


Upon purchase, the customer should know everything about the product and its usage. You can offer training, tutorials, Q&A, and all other kinds of additional support to those buying even the smallest item. Such help will build trustworthiness and improve your reputation as a caring business that keeps customers as its priority.
Add Conversational Website Design Elements to Improve Customer Service and Support
The basic example of a conversational design on a website is Facebook.

Basically, the website asks you how you're doing, encouraging you to write a post or unload your thoughts.
Besides, conversational marketing-infused customer support is going to:
Contribute to a better user experience

Boost your brand

Improve the 'time on site' metric (which may

impact your rank

)

Give your site a higher ranking (as a result of the first three)
Don't wait for the user to start a conversation. Instead, start it yourself in places where people don't expect an advisor to be. There are several ways to enhance customer service and experience with conversational AI:
Virtual product advisors.


Your product descriptions and categories should already be built in a way to nudge people to buy more. Install a virtual product advisor, and it will learn your products and user behavior and offer personalized recommendation flows. 

Chatbots.
Customer support through chatbots provides automated answers to basic questions. What are the benefits? Speed, 24/7 operation, potential cost efficiency, and the ability to focus on other important factors for your business. Furthermore incorporating chatbots into your website can be easy. Just use low-code development, even if you're just now starting to get coding experience

Voice assistants.


About

30% of searches

are made by voice. Installing a voice assistant run by AI, machine learning, and voice recognition tech will bring you to a new level of conversational marketing.
Why are these approaches effective? 
Conversion-oriented.


Most conversational AI is oriented toward conversion. It provides information, guides people towards choosing the most suitable products and services, and nudges visitors to become leads.

Context-aware.


AI learns user intent, which minimizes the margin of mistake in automatic messages, making the experience even more seamless.

Quick and clear.


Bots are available 24/7 and answer instantly, which users need nowadays. Nobody likes to wait for a day to get a reply from a human rep. 
Create Content People Want to Read and Interact with
The terms 'SEO' and 'content' go hand in hand. You write articles and create infographics to get backlinks, which is off-site SEO. You optimize the content for keywords to improve your ranking in Google. And, of course, you add conversational elements to increase the time people spend on your site and gain their interest.
Content is important for every aspect of your website. Properly designed and written articles can enhance the overall design of your brand and help it to be recognized in the future. If you optimize those articles for focus keywords, you're going to rank higher.
If it's very useful and relevant to your niche, you're also going to build authority. And after all, you can make it conversational and suitable for customer needs. For that, you need conversational AI and digital tools to gather visitor feedback.
So, first, gather data. Then, create a content plan that relates to users' needs. The next step is researching competitors and the keywords they use. You can easily do this with the help of digital tools like the SE Ranking keyword generator. It will analyze any keyword and provide alternatives that will help you optimize your content better.
As for the writing part, you can use AI services like writing.com, Jarvis, etc. They will help you write content infused with your brand style and keywords. AI can help you with much more than just answering simple questions.
You can also add conversational elements to the content by asking for readers' opinions on the topics of the articles, asking them to share the content, contributing to it by sharing their experience, etc.
This will increase user engagement and aid in building the reputation of your brand (the one that actually cares about what people think). 
Benefits of Conversational Website
Website SEO is directly and indirectly connected to the success of your business and the revenue it generates. Conversational website design and marketing will improve every user-related metric: bounce rate, user engagement, session time, customer satisfaction, and more.
Sometimes, technology runs into the future faster than we do. But catching up with it isn't too difficult if you know how to do it.