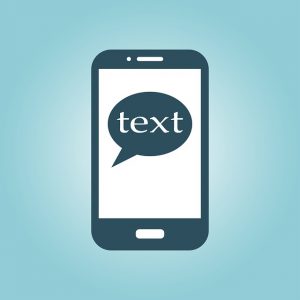 You read that correctly. LiveHelpNow pioneered the technology that allows customers to text a landline phone number and receive a response, just as you would between mobile devices.
So, the obvious question is, How does it work?
A landline phone number is provisioned by LiveHelpNow via relationship with major SMS providers to send and receive SMS messages. Customers will now be able to text a company's business number and receive a prompt automated or candid response from an agent of the company. This online portal can be accessed from desktop and mobile devices, and it allows for the prompt resolution of customer issues, without ever having to pick up the phone.
Now, what does this mean for your business?
Customers are more likely to get in touch with you regarding their questions and comments, because now it's easier than ever.
You can provide prompt responses to your customers' questions.
You don't have to worry about employees using personal phones for business purposes.
You can consolidate your customer service process.
You can create a customer service strategy around a landline that you already have.
Landline texting is the future, and at LiveHelpNow, we're very excited to bring it to you now! Stay tuned to see what we have in store for you next…
Learn more about SMS Live Chat.