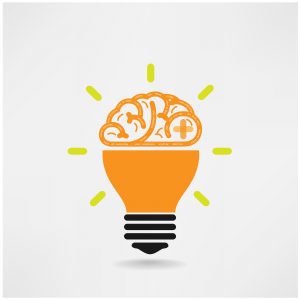 Having a knowledge management system is no longer optional. In fact, even if you haven't specifically thought about it, your company probably already has some sort of knowledge management system (a filing cabinet, a shared intranet folder or a person who has been around since the beginning and knows everything?). Knowledgebase software provides a more efficient way to manage your knowledge resources in a way that they can actually be used.
Here are seven reasons to invest in knowledgebase software.
It leads to better customer service
This is the number one reason most companies purchase knowledgebase software—because it leads to better customer service, and satisfied customers are return customers. The majority of the other items on this list are related in some way to improving customer service.
It reduces help desk workload
Knowledgebase software can provide a self-service option for customers, which reduces the number of questions that come into your help desk software. Using features such as FAQ, wikis, and community forums, customers can answer their own questions and solve their own problems.
It improves customer service productivity.
How much money does each help desk ticket currently cost your company? If you haven't figured it out yet, you should. According to a 2010 survey, the average length of a first-level support call is 5 minutes 12 seconds, and the average cost of support per incident is $25.00. Knowledgebase software can cut that time and cost significantly by providing knowledge resources in an organized, highly searchable database.
Customers expect it.
Customer expectations about the support they will receive from companies has changed. Today, customers expect to be able to go to your website and have instant access to documents, tutorials, videos, manuals, and other support resources. If customer expectations aren't enough, think about it this way—your competitors are already using knowledgebase software.
It can be used as part of your training program.
Your organization's knowledgebase contains all of your organizational knowledge. It is filled with best practices, standard procedures, case studies, tutorials, and much more. This knowledgebase can both form the foundation of your formal training program and function as a performance support tool for employees on the job.
It can boost your site's SEO.
Having an online knowledge base means that your site will be populated with a large amount of useful, relevant content. In addition, many knowledgebase software packages have built-in SEO tools to help you maximize your Google-ability. Think about how many blogs you would have to write to get that kind of exposure.
It's a small investment than can make a huge difference.
Improving customer service is arguably the best thing you can do for your bottom line. Knowledgebase software systems don't have to be expensive: some of them are, but cloud-based applications are available for a low monthly subscription. With these applications, not only do you not have to pay for a whole software package upfront, but also you don't have to pay for maintenance, upgrades, or storage costs for the life of your subscription.
Building a knowledgebase is an essential part of developing a knowledge management protocol for your company. An online knowledgebase can help you attract more customers and develop better relationships with them, all while actually decreasing the workload of your help desk. What are you waiting for? Learn more about the benefits of purchasing a knowledgebase software system today.