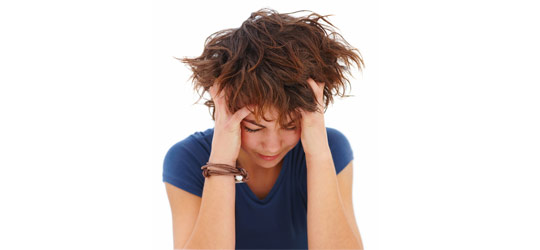 If you are running a business, you will never be able to compete on prices or range of services and products offered.
There will always be someone else who can sell more stuff at cheaper rates than you.
But you can compete with and beat your bigger competitors on customer service. As a recent American Express study shows, 70% of Americans will spend 13% more with companies who provide excellent customer service.
So how good are you in that department?
Since a lot of customer communication happens electronically these days one of the best ways to determine the quality of your service is by checking customer care emails and live chat transcripts. This is very easy to do if you are using a customer service solution like our Ticket System or Chat System.
Your customer service is in trouble and in need of an urgent intervention if you find during the review that
1.  Your CSRs can't answer the majority of questions on first contact
Do you see a number of emails and chat transcripts where the most common phrase used by your customer service representatives is something along the lines of "I will get back to you on this"?
If yes, it's a sign that people working in one of your most important departments are clueless about your products and services. Not only does this escalate the costs of a call, it also leaves a bad impression on prospects and customers and will cause you to lose sales. The best way to solve this problem is to train your CSRs extensively on everything related to the customer facing side of your business.
2. The helpdesk responses are confusing or bore you to death
A mail or a chat is a conversation between two people. When your reps respond in an excessively formal manner, use jargon or do not get to the point quickly enough they risk alienating, puzzling and frustrating the questioners. Questioners will also have a dim view of your organization when there are typos and grammatical errors in emails and chats- a scenario lot likelier in long and complicated sentences.
Also, answering questions with a paragraph when only a line is sufficient wastes everybody's time.
3. Your people are confrontational and use belligerent language
While customers expect you to get to the point quickly when answering their queries they don't want testy and curt responses. Because body language can't be used while on emails or chats, even a slight change of tone or an innocuous word can degrade into a virtual shouting match.
Even if a customer starts it, your reps will have to behave professionally and remain polite at all costs. You can always turn a rude customer to an appreciative one, but you can never mend fences with a customer whom you have alienated with harsh talk.
4. You find a number of mails that read the same
Automation is great time saver but it is not the best idea for customer service. Unless it's a system generated notification for things like delivery reports, shipping updates or receipts, your customers expect a personalized reply when they email you with issues.
For the sake of efficiency, use email templates but make them flexible enough so that relevant details like customer name, ticket number, expected date of resolution or costs incurred can be included. Your replies should also reference the problem the customer spoke about, preferably both in the subject line and the body copy.
5. Your reps keep on answering the same questions repeatedly
If most of your customers are asking almost the same questions, it's a sign that your website is ill-designed. Such a website will drive viewers away who will hit the back button and buy from the competition.
Clean up the navigation on your site so that all the important pages can be easily accessible. Based on the questions being asked, create content like a FAQ or a knowledge base (a breeze with software like the Support System). The next time when the same question gets asked, your rep can reply with the direct link to the answer and save time and costs.
Is your customer service department pulling its weight and doing its job? If not, what have to done to identify the problem and solve it? Share your story in the comment section.