Knowledge Base
An Essential Tool for LiveHelpNow Creating Outstanding Customer Experience
Be in the Know:
Knowledge Base = Increased Revenue

Well-designed, well-implemented, and well-populated Knowledge Base plays a crucial role in increasing revenue. In this eBook, we will discuss the benefits of implementing this technology into the infrastructure of a company of any size.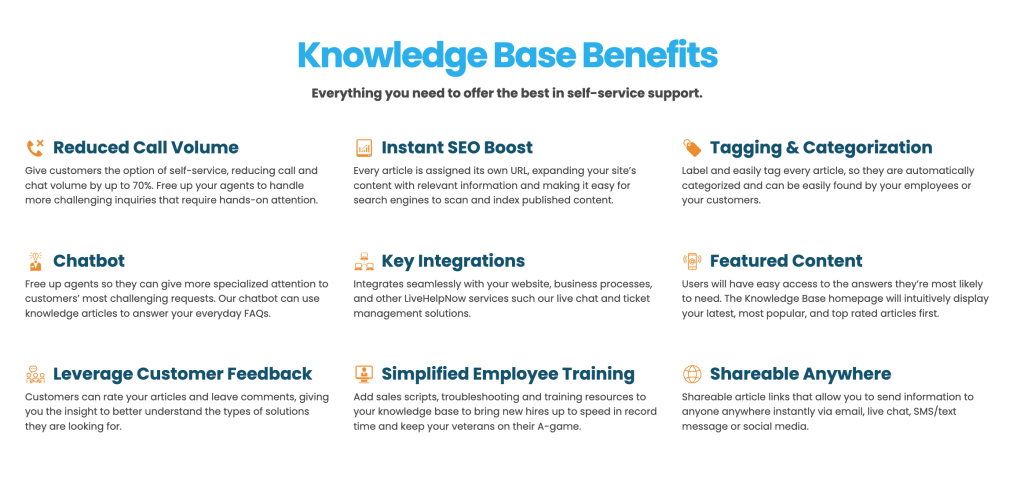 Outstanding customer experience ➡️ increased sales and customer retention ➡️ increased revenue.
When Size Does Not Matter
When it comes to keeping the customer interested and loyal, it's not the size of the company or technological innovation that matters. It's the excellent customer experience that makes a difference and helps a brand stand out. The challenge for small and medium-sized companies is to find a way to optimize the customer experience in efficient and economical ways.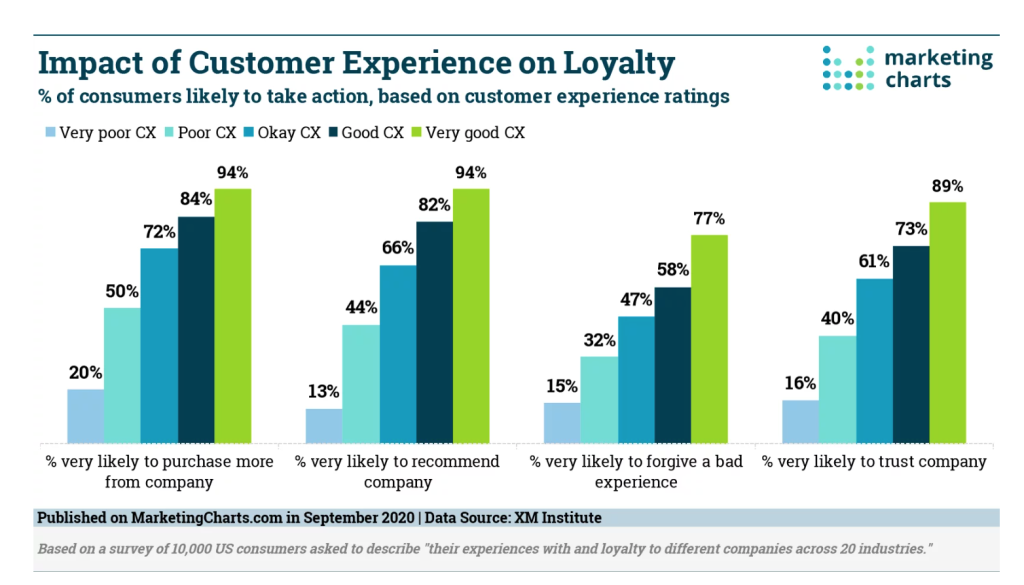 Knowledge Base Technology And Customer Experience

❓❓❓: How can a Knowledge Base contribute to an outstanding customer experience?
❗❗❗: By efficiently delivering important information the customer needs to make an informed purchasing decision. Then, afterward, by delivering the information needed to better use the product or service.
🌟Effective Knowledge Base Is:
A valuable part of a conscious strategy is to improve customer service and support.

Well-written, well-structured and comprehensive tool used by both customers and staff to easily retrieve product details, prices, solutions, best practices, use-case scenarios, and company policies.

 A low-cost useful tool to address customer needs during interactions with the company. 
⚠️Knowledge Base Is Not:
The only way a company communicates to its customers 

Replacement for professional and courteous staff, an engaging website, persuasive advertising, a prime brick-and-mortar location, or, above all, a quality product or service.
The Knowledge Base ➡️ Outstanding Self-Service
Market globalization, eCommerce, and online availability of goods and services create infinite possibilities for both consumers and businesses. They also create infinite competition. 
At the first difficulty finding required information on a website, the customer will jump to another website. On average, a website has about one minute to keep visitors before they move on. The site that's easier to use and provides the most information in the fastest way possible is likely the one that will make the sale and capture new business.
Customer Research: Self-Service Beyond the Basics 
Any reputable company's website provides the expected first-level information –  physical address, store or office hours, a list of the goods and services it sells, etc. Companies that strategize their customer experience go beyond the basics. They implement self-service options that provide the customer with all the facts they need to make a truly informed purchase. It's the difference between allowing a visitor to find information and allowing a customer to conduct research. Although people are more comfortable buying items online than ever before, many do so only after much research. Establishing trust with a customer is essential. Providing customers with easy ways to learn everything about a product or service is imperative to that trust-building process. 
Slick and attractive sales pages are great for attracting customers. However, they are not usually the place for more technical and in-depth information about products and services. That is where the Knowledge Base technology comes in. 
Different use cases, performance, contingencies, and unexpected or unique situation descriptions and discussions can find a home within the Knowledge Base. A search through a Knowledge Base, can answer specific questions 24/7 and alleviate a customer's concerns. Knowledge Base articles that offer product photos, schematics, specifications, instructions, screenshots, and videos cut back on customers' need to contact customer support. This 24/7 self-service option does its job of informing customers about everything they want to know.
After-Sale Support That Leads to Customer Loyalty  
Once a customer has completed the research and made a purchase decision, the support must not end. Not if a company wants to stand out among the competition and keep the customer for the long term. After-sale support is critical and could mean the difference between a one-time sale and a repeat customer. Moreover, continuous and high-quality customer service throughout the customer journey can result in invaluable customer-led advocacy for the brand. 
As with sales, the Knowledge Base should be the first line of support for customers who need help implementing or using the product they've purchased. A deep, dynamic Knowledge Base should offer troubleshooting and best-practice articles. This can help eliminate the need for certain customer service inquiries. The customer's ability to independently research and resolve a post-sale issue enhances customer satisfaction with both the product and the company.
The Knowledge Base ➡️ Outstanding Live Service
Self-service is an important and irreplaceable option. However, some customers still want to speak with a real person before, during, and after the purchase.  In certain situations, a friendly and knowledgeable salesperson can be the driving force behind the sale. After all, addressing all customer concerns, ensuring a good fit for the customer, and communicating with a customer directly emphasize a company's commitment to personal service. This is especially important when agents are helping customers in real time – over the phone or through live chat. In those cases, it's crucial to have a knowledgeable and well-trained support team on standby. 
Knowledge Base: Doorway to Effortless Agent Training 
A comprehensive Knowledge Base can be instrumental in training and maintaining an expert staff. It can provide all the necessary documentation new agents can study and continue to refer to. An effective "training manual" should be comprised of a collection of specific and up-to-date customer-facing and private Knowledge Base articles. It will then serve as a quick way to provide all the information a new employee needs to know. 
With a well-organized Knowledge Base at their fingertips, new agents are able to graduate from training at a faster speed. They might not have memorized everything they need to know to do the job, but with access to a detailed Knowledge Base, they can find the answers they need.  Gone are the days of putting customers on long holds to resolve an issue with the help of a coworker or a manager. The availability of information can assist agents and, in turn, the customers quickly. With a searchable Knowledge Base, new employees can stay with their customers, find the information they need quickly, and get the customers' issues resolved. 
By creating a  comprehensive Knowledge Base supervisors can ensure that agents have access to the most up-to-date information. This will put all sales and support staff "on the same page" in a very real sense. With a solid point of reference, the outgoing information is consistent in every customer interaction. Unlike printed material, the Knowledge Base can be updated easily as prices, procedures, feature sets, instructions, and descriptions change. 
Future Reference at Customers' Fingertips
A good Knowledge Base should have email links embedded in each article. This way, agents can send specific links to customers. This will improve satisfaction rates, as customers will have a reference for future use. For example, a customer with a question calls a sales or support representative. Rather than explain a complicated procedure over the phone, the representative can easily email the customer an article that details the answer using images, screenshots, or even videos. Or the rep can guide the customer to the article during the customer interaction and they can review the price list, diagram, or instructions together.
The Outstanding Customer Experience ➡️ Customer Retention

As we have established so far, a well-chosen, well-implemented and well-maintained Knowledge Base can significantly contribute to outstanding customer experience (both web-based self-service and live service). The question remains, how does it translate into increased revenue for a business? 
The key is customer retention. A Knowledge Base is instrumental in getting information to the customer. When customers get the information they need without extensive effort, they regard their experience as a positive one. 
Here are some recent statistics that can help see customer retention in relation to customer experience. 
86% of buyers are willing to pay more for a great customer experience.

72% of customers will share a positive experience with 6 or more people

If a customer is not happy, 13% of them will share their experience with 15 or even more.

1 in 3 customers will leave a brand they love after just one bad experience

92% would completely abandon a company after two or three negative interactions

67% of customers prefer self-service over speaking to a company representative.

91% of customers would use an online Knowledge Base if it were available and tailored to their needs.
Now, let's see how customer interactions with agents and Knowledge Base can play out. Imagine these three sales scenarios. 
Use Cases of Knowledge Base in Customer Service
Scenario 1: Sad Company with No Knowledge Base 
The company does not have a Knowledge Base. A potential customer goes to the company's website looking for detailed information about its products and services. ℹ️ She, unfortunately, cannot easily find it. 
Strike 1. 😟
The customer now must call in. There's some hold time because all sales representatives are on other calls. ☎️
Strike 2. 😟😟
A sales representative finishes his call and picks up this one. 
The agent is new. He has done his best to learn what he needs to know by observing other agents and taking notes. This question, however, is beyond his scope. 
"Not sure about that, says the rep," the agent says to the customer. "Let me go ask someone."
Strike 3. 😟😟😟
The agent now interrupts a more senior, more experienced agent who is also on the phone, to ask the question. 🤦Now the second customer is on hold as well. 🤦🤦 The more senior rep thinks she remembers a similar situation and is pretty sure the product will do the job. 🤷The rep comes back to the call and says someone told him that the product will probably do what the caller wants. 🤷🤷
Strike 4! 😟😟😟😟
The caller hangs up and goes back online to find another company, one in which she feels she can place more confidence. 🙄She just spent all this time and didn't get a definite answer. Can you blame her? Anyone would be mad! 😡
Incidentally, the experienced agent quit her job and went to work for a more organized business and all of that undocumented knowledge and experience walked out the door with her. 🚪⬅️🚶‍♀️🧠
👎👎👎
Scenario 2: Happy Company with Customer and Agent Knowledge Bases 
This company has a public-facing and private knowledge base. A potential customer goes to its website looking for detailed information about its products and services. 🔍
In the Knowledge Base search box, she types in "crazy problem that sometimes happens", an esoteric use-case scenario that most people won't face. The article comes up in a second and from it, she learns that the product can indeed get the job done. She places her order.🤗🤗🤗
Scenario 3: Happy Company with Knowledge Bases But Even Better
The customer from Scenario 2 can't find the information she needs in the Knowledge Base. 🤔
She calls The Company and gets right through to a representative. The agent isn't sure about the right answer, but does a couple of Knowledge Base searches and finds the needed information in real-time. There's no hold time. 📲
As it turns out, a supervisor documented this exact use-case scenario in an internal Knowledge Base article a couple of weeks ago. 📃 The agent can now confidently assert that that product will do the job and after quickly referencing the article he explains exactly how to the customer. The customer places her order. 👍👍👍
Afterward, the agent tells his supervisor about the call and the supervisor decides to make the article public. 🗣️This prevents at least some calls about this issue down the road as customers are able to locate this information in the Knowledge Base after a quick search. 🔎
What Just Happened? ⁉️
The customer in Scenario 1 did not have to be treated poorly by the representative for her experience to be negative. The frustration, the extended wait time, and the uncertainty were enough to dissatisfy the customer. No matter how polite the agent might have been, the unorganized process cost the company a client. 
It is possible that a good agent can still make the sale. However, the experience already swayed the customer's opinion about the company or the product. The company in this came across as unsure and disorganized.
The customer in Scenarios 2 and 3 had good experiences because she received the information she needed to make her decision. In both cases, the Knowledge Base expedited the call and removed frustration and uncertainty from the equation. This company came across as authoritative, organized, and professional.
The Benefits of Customer Retention and Loyalty

A well-trained and knowledgeable staff is a company's best internal asset. Returning and loyal customers are a company's best external assets. 
Here are some customer retention and loyalty statistics. 
Acquiring a new customer can cost five times more than retaining an existing customer.

Increasing customer retention by 5% can increase profits from 25-95%.

The success rate of selling to a customer you already have is 60-70%, while the success rate of selling to a new customer is 5-20%.

One customer experience agency found loyal customers are 5x as likely to repurchase, 5x as likely to forgive, 4x as likely to refer, and 7x as likely to try a new offering.
With so much riding on customer retention, it's important to satisfy as many customers as possible. Especially since spreading good – or bad words – about a business has become so easy for customers. In the last decade or so, online reviews became increasingly crucial for businesses in all industries.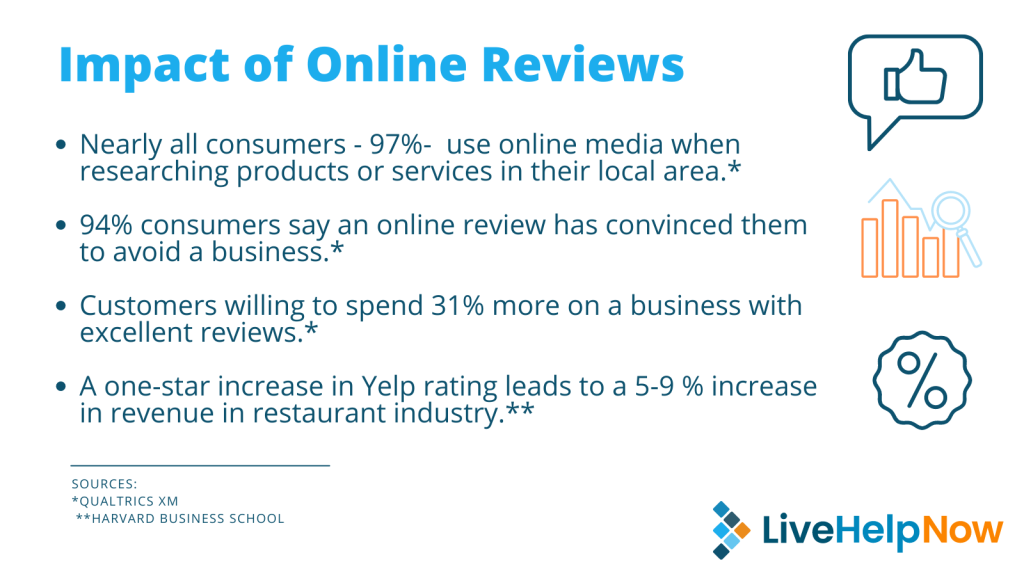 In such an environment, a website that frustrates or confuses customers becomes a liability. There is simply too much word of mouth and too much competition for any company to lag behind the irreversible trend of customer demand for instant and comprehensive information. A website that serves the customer well, answers questions and solves problems with little fuss. It is much more likely to contribute to higher sales, greater customer satisfaction, and a better online reputation. That is where a comprehensive Knowledge Base plays an important role. 
That is not to say, of course, that a Knowledge Base is an all-encompassing option that automatically satisfies each and every customer. However, the relatively small implementation and maintenance costs of a Knowledge Base result in a larger Return on Investment.  A dynamic Knowledge Base is the most economical way to provide consistent, precise, detailed, and content-rich information to customers. It can help close a sale. It can help customers keep using what they bought. And it can help train staff. There is no discernible downside.
The Knowledge Base as Marketing

Besides delivering instant benefits such as improvement of customer experience and increase in customer retention rate, Knowledge Base can serve as an effective marketing tool. Well-written Knowledge Base articles can be immensely useful for improving search engine optimization (SEO). 
A natural search engine query for (for example) "best widget" can return relevant Knowledge Base articles. If you offer the very best widget, customers who have never heard of your company or product can find you. In this context, your Knowledge Base is a collection of invaluable pieces of marketing, waiting to be found. Not only can Knowledge Base articles drive web traffic, but they also do so for practically no cost. 
Social media marketing is yet another avenue where a company can use its Knowledge Bases to reach wider audiences. Sharing tips and other helpful information can help potential and current customers while spreading the word about products and services. Adding "share" options to Knowledge Base articles can help encourage users to spread the word. This, in turn, can lead to customer-led brand advocacy and storytelling, both of which are great marketing tools. 
Best Practices for a Good Knowledge Base

It's now clear that a good Knowledge Base can help companies raise brand awareness and, in turn, revenue. But what makes a Knowledge Base effective? Here are some "best practice" tips. 
Low Costs.

Keep startup and maintenance costs low. Research hosting services and select ones that best fit your needs and budget. High initial and repeating costs will diminish ROI.. 

Integration.

Ensure that the Knowledge Base can be fully integrated with the company's existing website. 

Easy-to-use interface.

Implement features that allow staff to quickly create, edit, organize, and search articles. This should include articles based on customer tickets. A "What-you-see-is-what-you-get" design interface is ideal because it allows personnel who are not well-versed in writing HTML to author well-formatted articles without help from the web team.

Multi-media abilities.

A good Knowledge Base will contain articles that can hold rich text, hot links, downloadables, graphics, and embedded videos.

Sharable features.

Staff should be able to share articles with customers through multiple channels directly from the public-facing web page and from an agent console. This allows the company to deliver needed custom information quickly and easily, both before and after the sale.

SEO. SEO. SEO.

A Knowledge Base that contributes to SEO is a free marketing opportunity. To implore searches, allow article tagging.

Feedback collection.

Allow customers to rate and comment on the Knowledge Base articles. This is critical for improving the database and understanding customers' needs and wants.

Robust reporting.

A knowledge base should track web hits, visitor information, popular search terms, best and most-poorly rated articles, and other data that can help shape marketing, sales, and support strategies.

Private and public-facing sets of articles.

Internal-only information should be at an employee's fingertips in the same way as the public-facing data. Certain articles might need review and approval by various personnel prior to publishing. Adjustable permission levels can allow designated staff to publish articles.
Knowledge Base: Implementation
The benefits of a comprehensive knowledge base are clear. Taking the steps to implement this feature, however, presents its own challenges. Determining the audience, establishing a clear chain of command for maintenance, and categorizing articles in an efficient manner are just some of them. Here are some steps that can help ensure smooth implementation. 
1. Identify the Audience. 
The choice of data within the Knowledge Base as well as other important qualities of the feature will largely depend on the audience. An internal Knowledge Base will look quite different from a customer-facing one. There might be a need for multiple Knowledge Bases, too. For example, in some cases, multi-language databases might be necessary if a company caters to a global audience.  
2. Determine the Scope of Topics
Choosing popular topics to cover in the articles will help create database customers and employees find helpful. Identifying the need for technical resources, general knowledge topic coverage, or specific troubleshooting steps help shape the scope of the feature. 
3. Create Category Tree
Staying organized from the very beginning will ensure ease of use. Creating accurate categories for articles and resources is crucial. Ensure clarity and precision of titles and categories. 
4. Establish Management Hierarchy
Creating a Knowledge Base is one thing. Maintaining it, updating it, and keeping it organized and effective is another. Effective Knowledge Base management includes having an owner along with a clear chain of command and operations. Determine who is responsible for notifying the owner about a need for a new article or an update to an existing one, who is responsible for writing, editing, and marketing it, and who needs to approve it, etc. This will help create a team that will keep the database current and effective. 
A successful database will have at least one Knowledge Base project owner, at least two editors, two publishers, and two supervisors. 
5. Set Up a Notification Chain
In addition to determining people in charge of specific tasks to maintain the Knowledge Base, it's also important to set up the process of upkeep. How are changes triggered? Notifications from customer support, development, or the project management team can serve as triggers for the workflow of creating, editing, and updating articles. Having a clear step-by-step process will ensure efficiency. 
Knowledge Base:
Essential Tool for Creating Outstanding Customer Experience
A well-implemented and well-executed Knowledge Base can give any company the ability to enhance the customer experience throughout the customer journey. It can increase the company's capacity to service more customers and expand the company's web presence. 
Online shoppers expect to get the information they need quickly and efficiently. Any company that fails to provide the means to do so faces the threat of falling behind in the highly competitive market. 
If the customer chooses not to contact the company, a Knowledge Base can be instrumental in providing customer support through self-service. In the cases when a customer does connect with a customer support agent, the Knowledge Base serves as an essential tool for finding the necessary information to deliver great live customer service. The tool can also help take agent training to the next level. Finally, Knowledge Base articles can serve as efficient marketing tools that increase brand awareness and lead to customer-led advocacy.  
All of these positive outcomes move the company towards a better customer experience, greater customer retention, and thus, higher revenues.
Sometimes having dedicated human and technological resources to create, maintain, optimize, and manage a good Knowledge Base is not in a cards for a company. In such cases, outsourcing the knowledge base management tasks might be a great solution.
HelpSqaud Knowlege Base Management service offers an easy set-up process along with a professional team of people who will keep the feature current and effective, creating an irreplaceable resource for both customers and employees.