Having to repeat oneself multiple times is probably one of the most annoying things humans experience on the daily basis. Just ask your mom. 
Or, better yet, your customers. According to HubSpot research, 33% are most frustrated by having to repeat themselves to multiple support reps. 
That is why First Contact Resolution, FCR rates, are amongst the top most important key performance indicators when it comes to measuring the success of a contact center. FCR rates directly reflect a team's capability to solve problems, answer questions, and provide needs the very first time a customer calls. Low FCR rates might lead to lower customer satisfaction, customer churn, and loss of customer loyalty. All that, in turn, can lead to decrease in revenues as the result. 
Before we examine ways to improve low FCR scores, it's important to seek the root of the problem and discover the reasons for low rates. 
Reason 1: The left hand doesn't know what the right hand is doing.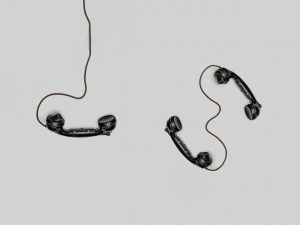 To ensure smooth operations agents must be able to track and view the history of all customer communications. If the customers have to reiterate their issues multiple times, recalling all the details of their previous connections with a company they will get frustrated. Not only that, but the time an agent spends with the customer recalling all the history instead of solving the current issue is the time wasted. It costs the company money in addition to lowering customer satisfaction scores. 
n a successful customer service organization only one agent is necessary to answer a customer's inquiry. If an agent resolves the problem on the first customer contact both the company and the customers are saving time and money.
To ensure that all agents have access to all customer information, there are a few tactics to implement.
"Document what Bain and Company calls, "Episode Management", a map of customer-facing and back office processes that impact the customer experience to help boost FCR rates." (Tom Huberty, Huberty Performance Learning, LLC)
Reason 2: Training is lacking.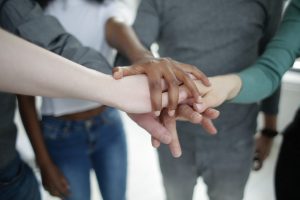 Even in a contact center with the best tools, agents must know how to handle situations properly or all will be lost. If an agent continuously transfers customers to other agents when encountering an unfamiliar issue, the initial answering agent learns nothing. It's essential, therefore, to provide training. 
The solution to low FRC rates is to ensure all agents undergo intense training and are qualified to handle all fundamental customer concerns.  Training is the key to unlock every agent's potential. When contact centers fail to invest in their people's capabilities, the effect manifests itself as terrible customer service.  (Jerry Han, Chief Marketing Executive, PrizeRebel)
Training agents should consist of, naturally, reviewing company's policies, guides, and handbooks. Even seasoned agents can benefit from continuous professional development through ebooks, webinars, and similar materials. Continuous training, in addition to improving agents' skills, keeps them motivated and prevents agent burn out. 
Working to resolve common customer service problems as part of the training is a good strategy. Even better one is to ensure agents work behind the scenes with other agents and supervisors when they encounter something they have not resolved before instead of transferring customers. That will insure future understanding of similar situations and increase the overall FCR rates. 
Reason 3: Agents lose motivation.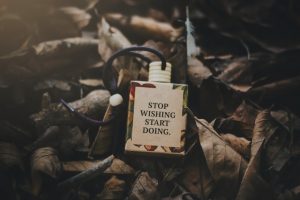 Agent motivation plays an important role in overall performance  and the bottom line for the company. High turnover and unmotivated agents cost contact centers a lot of money. According to one report,  the cost of replacing a frontline employee is about 20% of a full annual salary. For a contact center of about 50 employees this could translate to more than $100,000 yearly in turnover costs. (CRM Gamified) Lack of motivation also affects FCR rates. 
Employees must be motivated to increase their performance so that it has an impact on first call resolution. To do this you must first make them aware of your goals related to FCR, allow them to track their own performance, give them feedback, recognition and rewards tied to their performance and ensure that the entire team recognizes a good performance (using peer recognition and rewards systems). Increasing agent's motivation to improve their performance will have a significant impact on FCR. (TalkDesk)
There are various ways to motivate contact center employees. We recently covered the topic extensively in our comprehensive article: How to Motivate Contact Center Agents: Lessons From Kindergarten (it's one fun read, if we say so ourselves). 
Bottom Line for FCR Rates
FCR rates play an essential role in a contact center performance and overall customer satisfaction. If the rates are low, it's important to find the cause and fix the underlying problems. Then contact center managers can move on to implementing more specific strategies to increase FCR rates further.