Today's customers are spoiled. 
With saturated markets and easy-to-find information, choice is everywhere. To adapt, eCommerce businesses need to embrace their customer's journey and cater to their needs at each step. It's not about the sale and the revenue it brings – at least it shouldn't be. What companies must focus on to grab customers' attention is what they, the customers, want. The key to that is a consistent customer experience.
We only get one chance to make a first impression. When it comes to doing business with the first time customer, companies must bring their A game – from start to finish. 
Let's go through each step of how to take care of your first time customer at each stage:
Awareness: Make A Good Impression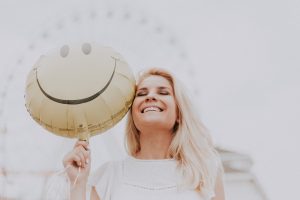 The awareness stage is the very first stage of the customer journey. Here, the focus lies on  making a good impression. 
Here are some specific ways to present your company to a potential customer. 
Good

website design

. This means a website that is not only visually appealing but thoughtfully laid out and easy to use. Make sure the website is mobile-friendly. There's no better way to make an awful impression than a website that doesn't display properly on mobile, and responsive design should just be the beginning of your

mobile marketing strategy

. 

Helpful content. Customers have questions. Be ready to answer them and provide solutions to any problems or pain points they have. Knowing the audience and its needs is key here. This can be anything from blog posts to highlights on the company's Instagram profile.

High-quality content. Wherever you post content, it should never be a throwaway. Choose your platforms intentionally and post

platform-appropriate content

in each place. Having a tone-deaf post that ignores the etiquette of the platform is much worse than not having a presence on the platform. The same thing goes for your website.
Potential customers might be just browsing, doing research, looking for an answer to a question, or seeking a solution to a problem. Regardless of what brought them to your company, they should have a pleasant experience with your brand in this initial awareness step. By making a good impression, you'll encourage them to move on to the next stage of their customer journey.
Evaluation: Make Your Case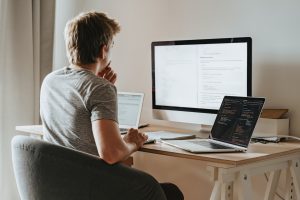 At this stage, customers become more serious about what they seek. They're researching more in-depth and looking at all their options. This is when it's essential to make it easy for customers to find exactly what they need. At this stage you make your case that your product is the one for them.
You know how your product measures up against your competitors, but are you clearly communicating that to your customer? Distill the benefits of what you offer – cheaper, eco-friendly, long warranty, free returns, free shipping, etc. Then shout them out wherever you can. This is where you'll be able to convince your customer that yours is truly the best.
This will also be the stage that customers may reach out to ask questions or go hunting for answers on your website. First, make sure you have a great FAQ page. Work with your customer service team to determine the questions that are most frequently asked, and make your FAQ page relevant and current. In addition to this, make sure your product descriptions are clear and thorough. Describe everything your potential customer might want to know about the product.
In addition to looking on your website for answers, first time customer may come to you directly – on any platform where you have a presence. Make sure that you are ready and able to answer questions anywhere from your customer service email to your Instagram comments section. Additionally, ensure that you have a system for regularly checking for questions and responding. 
Decision: Selling Through Social Proof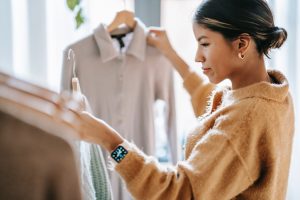 This is the make or break point: the decision stage. However, at this point, the customers have likely heard and learned all they could from you. They're ready to hear from your past customers.
The decision stage is all about social proof. That's the idea that when people see that others have done something, they'll be more likely to follow suit. Potential customers want to see that others have already purchased from the company, and (hopefully) had a good experience. And that's why it's important to have reviews available to read.
The reason many eCommerce sellers shy away from allowing reviews is that they don't want bad reviews (fair or unfair) to influence future shoppers. However,  this is actually flawed thinking. Of course, you want all your reviews to be good. But even the negative reviews are of incredible value to you and your future customers.
Negative reviews will let the company know what needs to improve. But this is also a great opportunity to respond to a review publicly to make it right. Additionally, negative reviews benefit potential customers. As digital marketing expert Neil Patel puts it, they need those negative reviews. These reviews allow the first time customer to see what the worst-case scenario would be if they bought the product. 
There are two more ways you can harness the power of social proof. The first is to publish case studies along with your other content. The information will still be coming from you, but it will be about a real-world application. That's always helpful to see. The second is to explore influencer marketing. This may entail sending out products in the hopes that the influencer will review them. There is also an option to pay for sponsored content from an influencer, although that might feel less genuine. 
Retention: Get First Time Customer to Come Back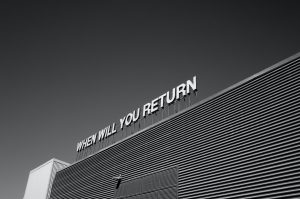 Congratulations! If you're focusing on this stage it means you got the sale. Now, it's about keeping the customers for the long term. Studies show that getting a customer to buy again is much cheaper than acquiring a whole new lead. So how do you get those repeat customers?
The key is to remember that your relationship does not end once their payment goes through. And it doesn't end even once the product arrives on their doorstep. First, once customers receive their orders, reach out to thank them for their business. Then ask for their feedback. Remember the social proof? Always be soliciting reviews from your customers to help win over future leads. 
After that, there are a few different ways you can try to encourage a return visit. One, you can send a coupon for their next purchase. Two, you can create a loyalty program and set up a rewards system for customers. 
In the unlikely event that they are dissatisfied with your product, don't forget to have a straightforward returns policy. Make the returns process as pain-free as possible. It might make the difference between getting those customers to return or never seeing them again.
Advocacy: The Best Marketing Strategy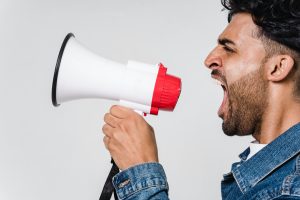 The final step, and the hardest to achieve is turning your customers into advocates for your brand. 92% of consumers believe word-of-mouth suggestions from a friend or family as opposed to advertising. 
[ctt template="3″ link="xdg8U" via="no" ]92% of consumers believe word-of-mouth suggestions from a friend or family as opposed to advertising.[/ctt]
Customer-led storytelling is one of the most powerful and valuable forms of social proof. It's wise for companies to make advocates out of as many customers as possible.
Excelling at every step of the customer journey will slowly but surely funnel them towards this step. But how do you give them the final nudge? Solicit a good review in a post-purchase email a week after the first purchase. Once that review comes in, encourage them to share their experience with their friends and family.
You can also incentivize advocacy with your loyalty program by rewarding social sharing and referral bonuses. And of course, whenever a customer shares his or her experience online – good or bad – make sure to respond and thank them for sharing. Building a genuine following organically this way will be one of the best things you can do for your eCommerce business.
Conclusion: Focusing on the First Time Customer 
Taking care of the first time customer, anticipating their needs, and meeting them where they are is essential for good business. If you know they are looking for information, make it easy to find. If you know they want to see what other people experienced, set up a system that encourages other people to share that experience. Putting the focus on the first time customer and his or her needs at each step will round out your whole marketing strategy