From the craze of Wordle (which was the top-trending global Google search this year)…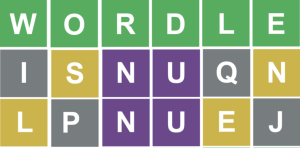 …to the Webb space telescope images of the Universe…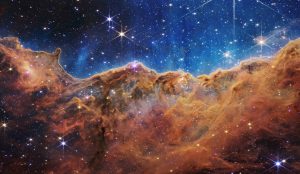 …the year 2022 certainly delivered happenings big and small. 
Besides these two future trivia-worthy events, here are three more interesting facts about the year that's on its way out:
The calendar of the year 2022 is exactly the same as those of 1983, 1994, 2005, and 2011 – they all start on the same day or the week and are not leap years. Also, if you save this year's calendar – if you still use a paper calendar – you can reuse it in the years 2033, 2039, and 2050.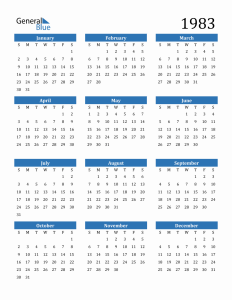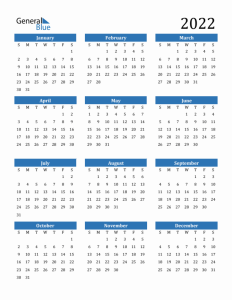 (Disclaimer: LiveHelpNow is not responsible for any hoarding tendencies of its readers.)
This year hosted the most exceptional date in over a decade – 2/22/22. The date is

a ubiquitous palindrome date because it's a palindrome around the world, regardless of the date format in which it's written. Feb. 22, 2022, also fell on a Tuesday, giving it the name of Twosday.

LiveHelpNow completed a few improvement projects and released new software features. These rocked our customers' worlds and will continue to do so for years to come. 😊😊😊
No offense to the Webb telescope, but we're most excited about that last one. Allow us to elaborate.
2022 LiveHelpNow Software Features 
Agent Sneak Peek: The Mindreading Tool 
Ok, we're not exactly promising you the power of telepathy. But this tool will get you one step closer to understanding your customers. 
The function provides the ability to see what customers are typing before they submit their responses. This allows agents the opportunity to respond faster because they can start typing and retrieving information sooner. Additionally, the new feature can help agents better understand customer sentiment. If a customer types a somewhat angry message but then deletes it, an agent can come up with a successful strategy to appease the unhappy customer. Here is what the Sneak Peek feature looks like in action:
Another function of this feature gives supervisors the ability to see what agents are typing. This, together with LiveHelpNow whisper technology, can serve as an excellent training tool for agents.
DIY Chatbot Interface: Build Your Own Robot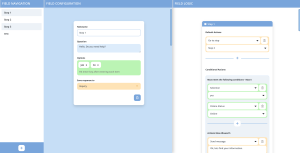 This year, LiveHelpNow's chatbot interface became fully customizable for our customers. Now, LiveHelpNow admins have the ability to create their own live chatbots. They will have the power to control all the settings of the chatbots, including questions and answers, actions based on customer responses, and specific steps of customer-chatbot interactions. 
Agent Workspace Interface Beta Release: Pretty. And Pretty Efficient.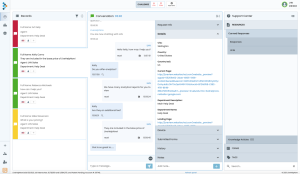 Customer experience stems from agent experience. To deliver excellent customer service, agents must have accessible, easy-to-use, efficient tools at their disposal. With our new Agent Workspace, LiveHelpNow software users can truly shine in their efforts to make customers happy. 
New features, such as sneak peek, workforce management, voice chat, quick save canned response, read receipts, dark mode, and display customizations are only accessible in the new Workspace. After our initial release earlier this year, we continue to introduce improvements such as pinned filters, quick search, sorting, closed tickets search, and the much-requested dark mode. Any of our customers wishing to partake in the Beta testing can contact us for implementation steps.
If you're not a Beta Workspace user, but would like to be please contact us to let us know. 
Workforce Management: No More Cat Herding 
The contact center manager's job just got so much easier. Whether you manage three agents or 300, the challenges that come with handling agents' shifts, breaks, and holidays can be overwhelming. LiveHelpNow free Workforce Management system can help manage support agents with easy-to-setup automation. It takes the guesswork and stress out of scheduling and monitoring agents' time. 
Call Deflect: No Holds = Happy Customers 
Customers have better things to do than wait on hold. That is why using features to deflect customer phone calls can enhance the customer experience. Call Deflection is a feature that transfers a customer inquiry from one channel to another. When a customer calls a company's customer support line, the Call Deflect feature switches the call to a text message conversation. 
Call Deflection may seem like a way to deter customers from getting where they want to be – on the phone with an agent, resolving their issues. But that is not the case. The strategy brings options to customers in terms of which communication channel to use that is more convenient at the time. 
Read why Call Deflect can benefit your business.
Google Business Messages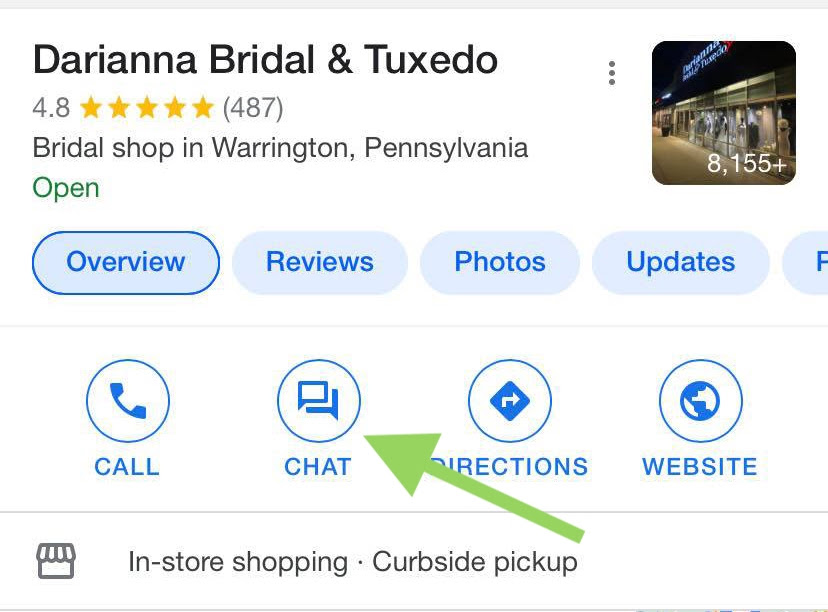 Google Business Profile is a great way for customers to find and learn more about your business. Now, with our live chat integration, they can also connect with you via chat. 
To learn how you can integrate the Google Business Messages feature into LiveHelpNow click here. 
Canned Response Weekly Review 
In an attempt to keep agents informed on the latest canned responses available to them, LiveHelpNow now sends weekly canned response reviews to all agents. Every Monday, we email agents a list of newly added canned responses in their mailboxes. This helps agents stay current on the latest available canned responses. This is one of our software features from which admins can opt-out. 
MS Teams and Slack Notifications
Agents can't be in the Agent Workspace all the time. We can now send chat event notifications to MS Teams and Slack. It allows agents to be notified when a chat has started. Another features benefits a group of agents. Each agent available to take chats can be notified simultaneously so one can accept the communication. Our Agent Workspace also has great notifications, but the added measure for Slack and Teams heavy users is another level of pings. 
Additional LiveHelpNow News 2022
New Website and Rebrand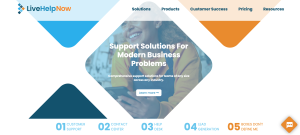 If we had to define the mission of LiveHelpNow in one word we would use this one: agents. Our main focus has always been and remains to be the customer support agents that use our software. Everything we do, every button, menu, and function we design, we create with our customers, the agents, in mind. 
This year, we rebranded our logo and website to reflect and renew our commitment to agents who use our software features every day. From the new Agent Workspace to a completely refurbished website, our customer experience marries the agent experience in perfect harmony. 
We hope our new modern look and layout of the website as well as of our software features will help make customer support agents' jobs easier. 
To see what's new on the LiveHelpNow website check out our rebrand announcement post. 
Partner Program Launch
In an effort to continue to help companies improve their customer support efforts, we introduced our new partner program. Now, a diverse variety of partners has the opportunity to generate additional revenue while providing the best overall live chat software. The program provides the tools and resources to open new revenue streams and facilitate business growth for both resellers and their clients. 
Read more about our partner program. 
Zoom Phone Partnership
Even if you have used Zoom for video-conferencing needs, you might not have heard of Zoom Phone, yet another convenient function of the software.
Zoom phone provides everything a business might need in a phone system. It's the ultimate modern phone solution. It's flexible and easy to use, manage, and extend. Most importantly, it's cost-efficient, secure, and reliable. Additionally, the Zoom phone system offers centralized management and mobility.
This year, we partnered with Zoom to provide even more convenient communication channels to our customers. 
Read more about our Zoom Partnership
2022: New Software Features for Excellent Agent Experience
There you have it, folks! Our 2022 turned out to be not too shabby. We hope these improvements will help you in 2023 and beyond. We're proud and honored to help you help your customers every day. Thank you for your continued business and commitment.