Email-Ticket Management is a complete help desk solution that keeps your business communications organized and efficient. All the support emails, web form submissions, and Twitter tweets you receive are turned into trackable support tickets in one convenient dashboard.
Ticket triggers provide too many benefits to mention, from smart routing to SLAs to custom notifications and so much more: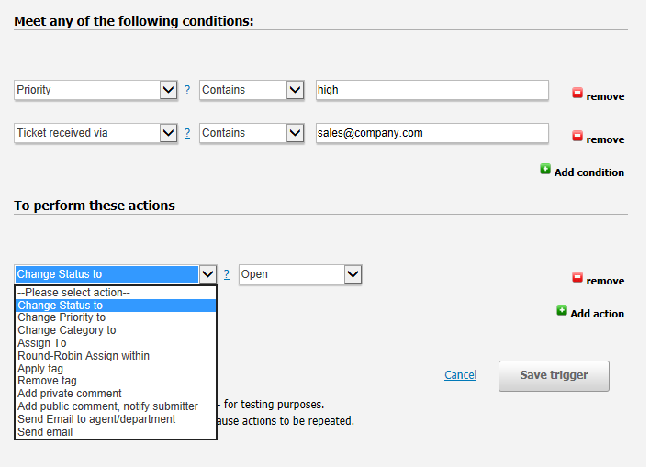 Play to the strengths of every member on your support team by assigning tickets to the operators most qualified to answer them and manage support workflows automatically with Ticket Triggers:
Assign tickets to properly skilled operators automatically based on email subject, email body, email source, ticket category and many other possible conditions.
Trigger changes to ticket status, priority, category, and other ticket attributes automatically.
Schedule your ticket triggers for specific time periods and days of the week.