Customer service awards are here!
The Olympics might have been cancelled in 2020, but that doesn't mean we can't have world class winners.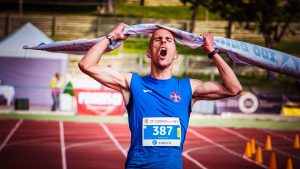 Ladies and gentlemen, we present to you the 2020 LiveHelpNow Challenge Winners!
These customer service teams are truly the best of the best. How do we know they are the best? We developed 12 novel metrics from 50 different customer support criteria. We collect this data in real-time and compare all of our customers' results against each other.  Here are the metrics we use:
Customer survey results

Visitor volume

Proactive actions

Average chat accept time

Average chat time

Operator responsiveness

Dropped chats

Canned content

Chat transfers

Operator utilization

Operator knowledge

Chat volume



Allow us to explain further:
The Challenge is a great way to introduce gamification to customer service teams and to see how they measure up. Every month we pick 100 winners – companies that score highest across all the categories. But, at the end of the year, we celebrate the top 4 scoring companies for their best-in-class service.
These businesses spread across various industries, but they have one thing in common. Their dedication to their customers. We're thrilled and honored that our customer support software could help these companies achieve new heights of customer satisfaction.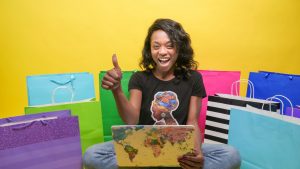 So, without further ado, this year the winners of our customer service awards are….drum roll, please….
Tundra Restaurant Supply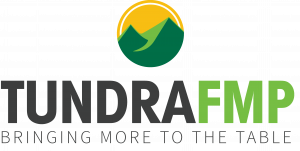 This restaurant equipment and supply company is located in Boulder, Colorado. Tundra Restaurant Supply (Tundra FMP) is the LiveHelpNow Challenge 2020 winner with fewer than ten agents. 
"At TundraFMP, we believe in creating a better customer experience, so our customers can better serve theirs. Many of us working at TundraFMP Restaurant Supply have experience working in the foodservice industry, as chefs, managers and even service technicians. We understand your needs when it comes to finding the best restaurant equipment and kitchen supplies, and we're here to help. Our goal is to be more than just a single provider for restaurant parts, restaurant supplies and restaurant equipment—our focus is on you."
Tundra FMP is not new to winning customer service awards. Since April 2014, the company has won six winner-of-the-year awards and taken 70 monthly wins!
When it comes to live chat, Tundra FMP team values the ability to provide support to multiple customers simultaneously. One agent can hold as many as five concurrent chats. Live chat also increases the contact channel offerings, which is another valuable addition to the team's customer service abilities. 
"Live chat increases the customer's ability to contact us by offering a different option than just calling in or sending an email that is answered within 24 hours. Chat interactions also give the customer the ability to multitask at their own pace." Alex Collazos, Head of Customer Experience, Tundra Restaurant Supply. 
Nea/Vyne Dental 

Vyne Dental is our 2020 winner in the 11-25 agent category. Nea/Vyne solutions give healthcare systems, dental practices, and insurance plans and payers the ability to exchange health information in an efficient manner. They also help them to improve their revenue cycle management processes. As the company connects dental practices to insurance providers, Vyne uses live chat to connect to their customers efficiently. 
Dental professionals are busy people. Nea systems are designed to help them process insurance claims and the company's customer service team is rocking it while using LiveHelpNow software. We're proud to be part of such an efficient process!
This year marks the company's seventh annual customer service awards win. It also follows 83 monthly wins the company has taken since 2014. 
Enservio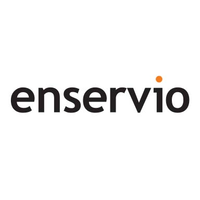 A fellow SaaS provider, Enservio offers contents claim management software, payments solutions, inventory and valuation services for property insurers. When it comes to insurance, this company knows all the ins and outs. Well, as it turns out, the same goes for its customer service. But you don't need to take our word for it. Their customer testimonials are pretty solid. 
"I just wanted to let you know that I truly appreciated the time he took to make sure that I understood how to use the system, and to answer my questions really impressed me, and being in customer service myself, I try to give credit where credit is due. Jack Murphy went above and beyond to show a new user how to use your system in a way that is rare these days, and it did not go unrecognized." Kris Foss, Property Claims Specialist, Enservio Client. 
Winner in our 25-50 agents category, Enservio has been shining with its customer service for years. This is the company's fifth annual customer service awards win and it follows 72 monthly wins. 
Parts Authority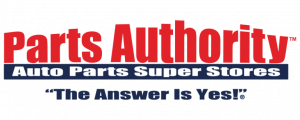 We've saved the biggest winner for last. It's not easy to score high when so many agents are working in the mix. Yet, Parts Authority took the 2020 award in the category of 50+ agents. Way to go!
The company's slogan is, "The answer is Yes!" And their customer service team means it, too. Headquartered in Long Island, New York, Parts Authority has been a national distributor of automotive replacement parts, tools, equipment and transmissions since 1972.
The 2020 win is the company's second annual and follows its 24 monthly wins. 
"Parts Authority's catalog of over 3 million parts covering more than 125 million applications, ensures our customer partners receive the parts they want, when they want them.  What makes Parts Authority different is OUR TEAM.  Parts Authority has a team of professionally trained, experienced countermen to assist in finding the right parts and the right brand for each application."
Congratulations to Our Winners on Their Customer Service Awards!
Following the initial announcement of our 2020 winners, we connected with the customer service teams to congratulate them personally (safely, over Zoom, of course). It was great to see the faces behind the awards and learn more about their daily operations using our software. We're looking forward to many more years of service and to seeing some more great accomplishments from these outstanding customer service agents!