Traditions are important.
And here at LiveHelpNow, we have one that involves and celebrates our beloved customers. It is no other than our LiveHelpNow Challenge. 
And so, we're here to announce our annual challenge winners for 2021: Tarrant County Clerk's Office, Navy Voluntary Education, Title Boxing, and California State University, Fresno. 
These customer service teams are truly the best of the best. How do we know they are the best? As part of our Challenge, we developed 12 novel metrics from 50 different customer support criteria. We collect this data in real-time and compare all of our customers' results against each other.  
Here are the metrics we use:
Customer survey results

Visitor volume

Proactive actions

Average chat accept time

Average chat time

Operator responsiveness

Dropped chats

Canned content

Chat transfers

Operator utilization

Operator knowledge

Chat volume
The Challenge is a great way to introduce gamification to customer service teams and to see how they measure up. Every month we pick 100 winners – companies that score highest across all the categories. But, at the end of the year, we celebrate the top 4 scoring companies for their best-in-class service.
Here is a little bit more information about our amazing winners. 
Tarrant County Clerk's Office

If this organization's name sounds familiar, that is because we introduced the Tarrant County Clerk's Office last year in one of our customer success stories. The government organization received a national award for its live chat customer service. We couldn't have been more honored that our software helped Tarrant County service its constituents in such an efficient way. 
Well, this year we are happy to announce that the Clerk's Office is one of our Challenge winners for 2021 with their customer support efforts. 
"Here at our office customer service is paramount," says County Clerk Mary Louise Nicholson. "We touch everybody's lives. I have never taken my eyes off customer service – everything from live chat to phone calls. The customers get surprised that they receive such personal service at a government agency and that our staff shows such care, but they do. Our team just enjoys it and it has brought us a lot of happy customers." 
The pandemic and the rapidly moving digitalization of all customer experiences increased the demand for live chat and SMS customer services, as IT Senior Project Manager, Matthew Loughran, confirms. 
"Our chat numbers do increase and they have increased since we implemented live chat," he says. "Our clientele isn't eCommerce. It's not just an exchange of money so they tend to have more questions about the process. It's an honor to give them this opportunity before they even come into the office."
Tarrant County Clerk's office serves over 40 communities, including Fort Worth and Arlington. With 165 team members, the Clerk's Office serves over 2.2 million county residents. The office implemented live chat in 2018 as its team aimed to reduce the call volume, enhance customer experience, and find a way to monitor and measure customer satisfaction.
California State University, Fresno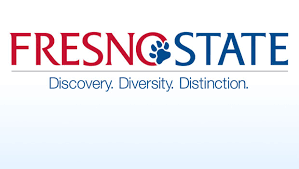 Well, here is another familiar name. Last year, we published a customer success story. In it, we explored how Fresno State navigated the pandemic in the higher education space using live chat as an effective tool to remain connected with students. 
The results of our 2021 Challenge show that Fresno State continues to deliver excellent customer service as the University's Admissions and Recruitment department made the top four best customer service winners. 
"Being recognized by LiveHelpNow is quite humbling," says Kimberly Self, Associate Director of Admissions and Recruitment. "We strive to provide the best service to our customers by putting ourselves in our customers' shoes, following up with our customers, and providing services above and beyond what is required. Overall, we hope our customers feel that we truly care about them."    
In 2020, Fresno State enrollment hit its all-time record of 25,300 students. Despite the pandemic, students continued to enroll. With more students, the University strives to continue to provide excellent customer service and it's wonderful to see that it can do so by using LiveHelpNow's software tools. 
TITLE Boxing 

In 1998, TITLE Boxing set out to establish itself as an authority in the boxing industry through equipment design, integrity in business, and its overall involvement in the sport. In 2007, TITLE Boxing expanded into Mixed Martial Arts and quickly became the go-to brand for many of today's top combat sports athletes. TITLE MMA continues to make its mark in kickboxing, cage fighting, and all of the mixed martial arts. The company combines its knowledge in boxing with a real understanding of what today's fastest-growing sport demands. 
We're honored to help this company achieve its customer service goals using our live chat feature as their primary tool. Congratulations to our winner in the eCommerce space.  
Navy Voluntary Education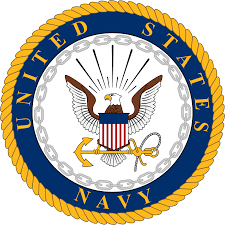 In our federal government category, Navy Voluntary Education takes the prize as one of the challenge winners. 
"It is an absolute privilege to be recognized as the top winner of the LiveHelpNow Customer Service Challenge of 2021 in the federal government category," says Darryll G. Cleaves, Cisco Unified Call Management System Administrator. "Navy Voluntary Education (VOLED) is truly honored to accept the LiveHelpNow Certificate of Excellence award for VOLED's customer service team. The Navy Voluntary Education's vision is to provide world-class customer service and products for training, enlisted advancement, and voluntary education, and to military activities, service members, and their families."
Congratulations to all of our winners!