The year was 2020. February. The "before"…
Of course, no one knew that a pandemic was about to swipe across the globe yet. So everyone went on about business as usual. 
At California State University, Fresno (Fresno State) Admissions and Recruitment department, however, some changes were underway. The staff in the department was looking into some technology to help serve the growing number of applicants. Located in Fresno, California, the school has been known for its diversity. The U.S. Department of Education designates the university as both a Hispanic-Serving Institution and an Asian American and Native American Pacific Islander-Serving Institution. With such a classification, prospective students from near and far needed an easy and seamless way to connect with their future college.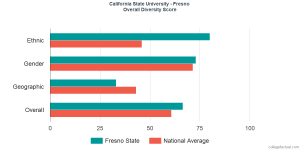 Live Chat: Students Are Customers
Live chat, while a few years ago only widely used in the eCommerce space, has been becoming quite popular among universities. According to the 2019 International Student Survey 75% of students utilize real-time chat after accepting an offer. Additionally,  58% use real-time chat at all stages. In addition to students, universities serve staff, faculty, high school counselors, outside college counselors and community members. As educational institutions see and treat all of their communities as customers, they begin to implement more customer service-oriented tools. 
So the Fresno State Admissions and Recruitment department decided to give live chat a try. 
Then COVID-19 restrictions came into play. While Fresno State did not anticipate the events of 2020 when signing up for live chat, the new tool came in handy to say the least. 
"Coincidentally, when we implemented LiveHelpNow Chat onto our website in February 2020, it helped us to prepare for what came in March. We launched the chat in early February. When we were forced to close our in-person services in March due to COVID-19, we were already set to tackle new challenges. Thus, when one avenue [of face-to-face communications] was eliminated, LiveHelpNow chat paved a way for us to have a new service for our students." (Pang Thao, Admissions Customer Services Team lead)
Counseling and Customer Service: One and the Same
While Fresno State Admissions and Recruitment expanded its means of communication, the essence of their interactions with students and faculty remained the same. 
Admissions and Recruitment team lead, Pang Thao, has a master's degree in counseling from Fresno State. In her current role in the Admissions department of her alma mater, she's able to apply counseling techniques throughout all communication. She trains her entire team to do the same. Using basic counseling techniques allows her team to enhance services at a higher level. Here, empathy and compassion come first and that sets the team apart. 
"It is more than just the, 'Hi how may I help you?' service. We often use one of the core conditions known as "empathy" (counseling skill), which allows us to fully put ourselves into the students' shoes and truly feel the feelings of what the student is going through. Therefore, we can acknowledge their feelings, and this helps make the session personal.  Most importantly, being able to reflect and acknowledge someone's feelings allows us to show how much we care. As a result, on many occasions we are able to build a rapport and keep contact with our students."(Pang Thao, Admissions Customer Services Team lead)
This approach builds on the notion of efficient customer service that both increases student satisfaction and motivates the customer service staff. With empathy as the main focus and live chat to help it along, Fresno State Admissions and Recruitment team faced the challenges of the pandemic successfully. Then, the staff discovered another way live chat changed their operations for the better. 
Communication for All: No One Left Behind at Fresno State
Sometime after the initial live chat implementation, the Admissions department got a surprising piece of feedback. A student with a disability left a comment in the rating section after a live chat interaction. 
"As a Disabled Students Programs and Services student around these hard times, it's easy for us to get lost and become non-guided. Using this chat tool is the best method idea I haven't seen in a long time. All my questions were answered immediately, without hesitations" (Fresno State Student)
The Admissions team was excited to learn that not only was it service students that previously used face-to-face or an alternative way of communications. Now students previously unable to visit the Admission and Recruitment office received an additional option to contact the office. An option they did not have before. After reading this comment from the survey statistics, the Admissions team sent it to the university's digital accessibility office. The staff in that department was thrilled with the result. As it turned out, live chat allowed the university to serve even more students, even within its local communities. 
"Many of our students enjoy using the LiveHelpNow chat that we offer on our website. A specific example is helping a student who is hard of hearing or deaf. Usually when we help a student who is hard of hearing or deaf in person, we use a UbiDuo to communicate with them. Now with our in-person services no longer available due to COVID-19, the chat has become a helpful tool." (Pang Thao, Admissions Customer Services Team lead)
Why do students, especially those with disabilities, enjoy the chat service so much? Because it addresses their needs in a way that is both personal and respectful of their needs. Personalization and respect are two of psychological principles that, if applied, make customer experience great.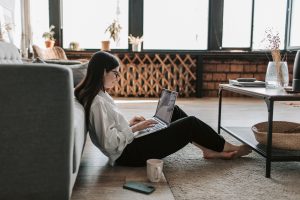 Faster, Stronger, Better
Fresno State live chat experience has not been just about who has used the chat. It has also been about how it has allowed staff to deliver better services. 
"LiveHelpNow allows us to serve multiple students at the same time and at a greater volume. Students don't have to stay on the phone as they would typically do and navigate through the various selections to get their answer. The chat provides direct access to the student in real time thus increasing the number of students that we are able to serve on any given day." (Pang Thao, Admissions Customer Services Team lead)
The metrics support the story. Fresno State Admissions and Recruitment launched live chat in February of 2020. Since then the department saw a decline in the number of calls the office received.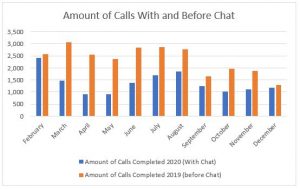 According to internal data the department received fewer calls post chat implementation. During the busiest month of July the difference was as much as 30% fewer calls.
Of course, with the pandemic throwing a curve at everyone it's difficult to say if the live chat implementation alone caused the shift. Nevertheless, the change allowed for quicker, more efficient customer service for the students and staff. Fewer calls and more chats means that the customer service team can serve more students. The chat system also provides additional tools such as ticket management, canned responses, and the knowledge base system.  All of these tools aid staff in helping students throughout different interaction scenarios, Thao says. 
Spreading the word
Even if they tried, the Admissions couldn't keep their new live chat tool as a secret weapon. Soon after implementation the word got out. 
"Other departments saw the need to implement LiveHelpNow chat to their websites. Since our department was one of the first to implement the chat, other areas reached out to us for training and guidance on how to use LiveHelpNow." (Pang Thao, Admissions Customer Services Team lead)
And not only does Thao's team know all the in and outs of the system to show its colleagues in other departments. The Admission department is really rocking it. Since the system's implementation, the team has won the LiveHelpChallenge Award every month. The Challenge rates agents' performance against other companies and customer service representatives in various categories. How does Fresno State keep coming on top time after time? Thao says it's those empathy skills. 
Staying up to date and efficient in their operation, especially during the pandemic, can be difficult, but the team has figured out how to stay on top of its game, Thao says. 
"There are constant updates and changes that happen in the Admissions and Recruitment office at Fresno State. Not being able to meet up in-person to discuss important updates and info is quite challenging. Therefore, it is important that I update my team on all Admissions and Recruitment information through email and through one-on-one Zoom meetings for any clarifications that we need to make on a daily to weekly basis." (Pang Thao, Admissions Customer Services Team lead)
Communication is a top priority at Fresno state – between team members as well as between students and the administration.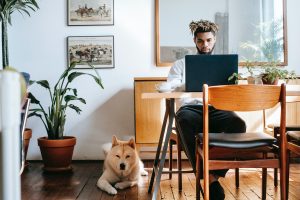 Fresno State Students Are Better Off With Live Chat
In 2020 Fresno State enrollment hit its all-time record of 25,300 students. Despite the pandemic, students continue to enroll. The new incoming class of 3,700 first-year students and nearly 2,800 transfer students is the largest in the university's history. With more students the University strives to continue to provide excellent customer service. And with the right tools, open minds, and a whole lot of empathy they are soaring to award-winning heights.