One of the biggest challenges for small businesses is to generate quality leads and convert them into customers. Lead generation is no easy task. It requires a great marketing strategy to be able to demonstrate to the users why they should choose your services over the others. 
There are various components of the business that fuel lead generation. Live chat is one of them.  Most businesses and marketers believe that the live chat function is for customer service only. 
However, this excellent technology can do more than welcome site visitors if managed correctly. According to a recent study by Forrester, live chat produces more than 40% of site conversion rates. 
Similarly, 38% of the customers said they are more likely to buy from a site that offers live chat. And almost 78% of the businesses say that offering a live chat feature has helped them achieve higher sales and revenue. 
If you are not generating enough leads, this post is for you as we will delve into the live chat feature and how you can leverage it to increase your lead generation. 
Top 5 Ways to Use Live Chat for Lead Generation 
According to Vtldesign, more than 91% of the users online like the overall experience when they can live chat with a sales representative. Ultimately, it helps them make a purchasing decision. Here are some ways to use the live chat feature to supercharge your lead generation and conversion.
1. Greet Site Visitors with a Warm Welcome 
Use the chatbot feature to welcome site visitors by creating a warm welcome message including greetings and some basic information about the site. You can also present site visitors with a menu and ask them what they want. You can create a guided conversation instead of just trying to capture user information, as done by NOTIQ. And that, in turn, can boost your lead generation powers.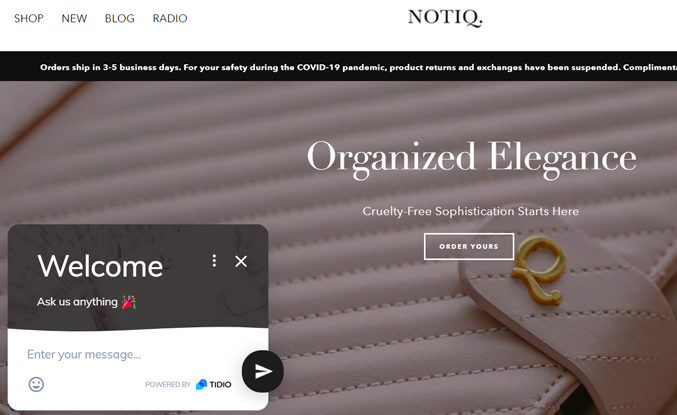 Some of the features that you can add to your live chat include:
A blog link 

Link to a product description page

Link to the discounted products page 

Pricing page 

Get in touch with the customer service 
You can also opt for Omnichannel chatbots to capture information from Facebook or other social media platforms. Then you can instantly capture leads and craft personalized greetings based on the language and location of the person. Customers value an omnichannel approach to their communications. Especially when it helps make their experiences more personal. 
2. Provide assistance to customers 
Live chat allows you to offer real-time assistance to the customers leading to excellent customer service. Subsequently, that helps to get more leads and higher conversions. Effective lead generation is all about reaching out to people and communicating with them. 
Chat option acts like a store clerk in  your online store that visitors can talk to in case of issues. One great example is Apple, as it gives an option to its visitors to chat with a specialist.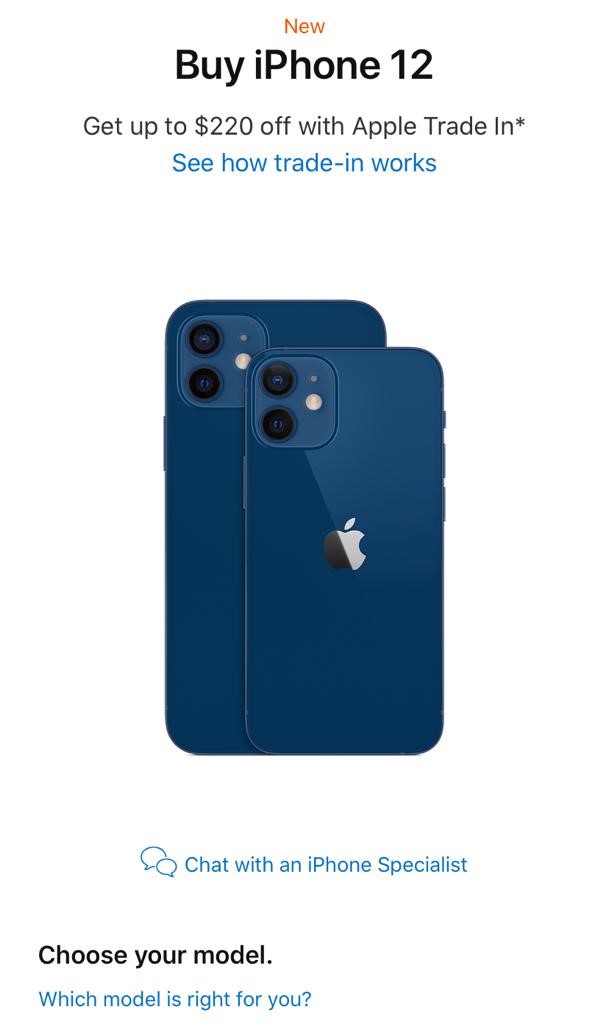 Therefore, the live chat feature is a good way to engage visitors by answering their questions and communicating with them. However, keep in mind that to increase lead generation, you need to have an online chat with real-time assistance and not a "Leave a message." That later is rude, impolite, and people simply don't like it. So, if you cannot staff a live chat, don't have one at all. Alternatively, you can look into hiring virtual assistants to man your live chats during busy or off-hours. 
3. Personalized Customer Experience 
People don't like it when businesses sell too aggressively. Nowadays, people want a high level of a personalized experience, and they expect brands to understand their likes and dislikes and recommend products accordingly. 
Research reveals that 73% of the customers believe live chat to be a great way of dealing with a business, and it helps build trust. It is all about connecting with the customers on a personal level. 
"Get closer than ever to your customers. So close, in fact, that you tell them what they need well before they realize it themselves." Steve Jobs, Founder of Apple Inc. 
Let's say a site visitor is lingering on specific product pages and is reviewing similar products on your site. With a live chat feature, you can start a conversion with them. Instantly send them a message to ask if they would like to know more about this product. This is where customer service automation can be, once again, of great help. 
This way, the customer will feel welcomed, and you will get to know what they're thinking. The valuable information can be used to generate personalized emails and messages to convert leads into customers. It's almost like a chain reaction. 
4. Get Access to Customer Data 
Lead generation is all about understanding your customers and what they want. Only then you'll be able to offer personalized services and customer experiences for better lead generation and conversion. 
Live chat feature can help you acquire important data about your customers, which will ultimately boost your lead generation and turn visitors into customers. 
With a monitoring feature in your live chat software, you can get hands-on real-time reports and analytics. Some of the important customer information that you can get access to with Live chat software are:
How many times has a visitor visited your site?

What pages have the visitor spent the most time on?

How long has the visitor spent time on particular product pages?

Where are your visitors located in the world?

Which product pages have the visitor opened recently?
This information is the Holy Grail for a small business. Using this information, companies can get a better understanding of their valuable customers and design personalized sales and marketing strategies accordingly. 
5. Engaging visitors that are leaving your site 
Another great way to use live chat for lead generation is to engage visitors who are trying to leave the website or are abandoning their carts. You can start a conversation with them and ask them questions or request feedback to get a lead. 
If you see they are abandoning their carts, you can also give them free shipping or discounts and ask them how you can assist with the order confirmation. Therefore, Live Chat can help you decrease cart abandonment rates. 
Keep in mind that, in this case, timing is crucial. In fact,  Lead Response Management Study concludes just that. 
"The odds of making a successful contact with a lead are 100 times greater when a contact attempt occurs within 5 minutes, compared to 30 minutes after the lead was submitted." Dr. James Oldroyd
So, if your live chat software isn't powerful enough, you might miss the chance of contacting the visitor before he leaves your website. 
Example: Sephora 
Sephora is a pro at using the Live Chat feature to fuel lead generation and conversion. 
Apart from its traditional live chat feature, it has also introduced Live Community Chat, where Sephora visitors can ask questions from the other users.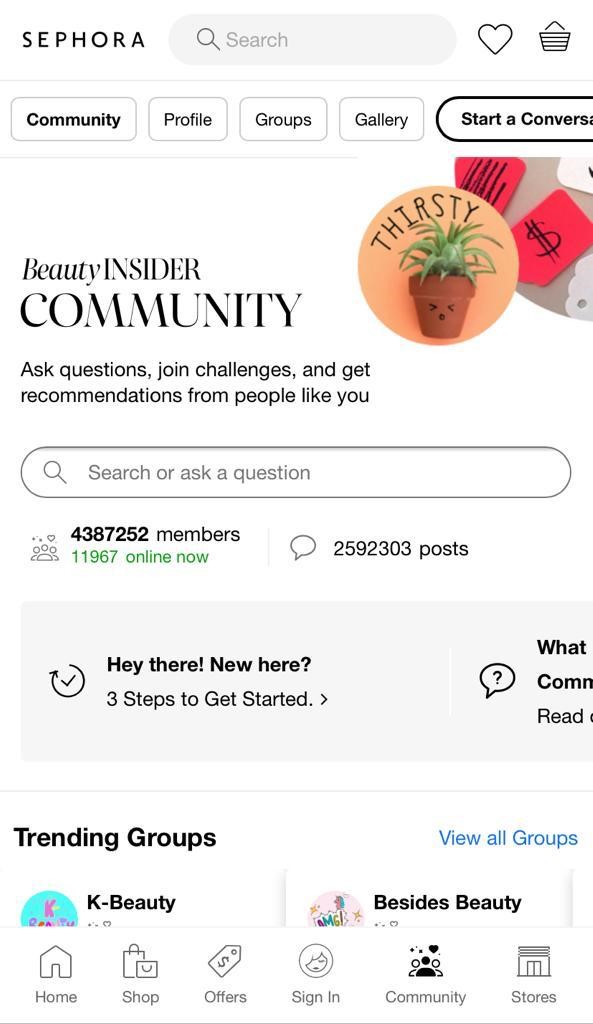 Let's say someone is looking for a moisturizer for oily skin; they can ask in the Sephora community and get advice from thousands of online users. As of today, it has more than 4,387,254 members and millions of posts. 
Sephora's live chat is a great example of the smart use of Live Chat as a study shows that 93% of the customers say that their purchase decision is based on online reviews of other customers. 
This amazing feature allows visitors to "Chat live with Sephora Shoppers," and you can also chat with customer sales representatives in case of any issues. This approach is very exciting and new, that not only helps with marketing but also sales. 
Live Chat for Lead Generation Checklist 
Here are some tips to help you create a great live chat strategy that is definitely going to help you get more leads and conversions:
Don't use offline chat

or "Leave a message." 

Just like your website,

live chat needs to be available 24/7

.

Most of the leads come in after-hours or on the weekend

, and you don't want to miss out on the opportunity. 

Make sure to

answer people within 15 seconds

. Anything longer than that, and you have lost your potential lead. 

Use data to analyze the trends

and weak areas that need to be addressed. 
Try Live Chat for Lead Generation 
Live chat is a fantastic lead magnet and a great tool to communicate with your customers to find out what they want. Live chat can do more for your small business than provide customer service. If implemented right, it can help get more leads and achieve higher conversion rates. Follow the tips above, and create a benchmark, and you are sure to get amazing results.