What is the key to winning over modern shoppers? The answer is customer trust.
Studies show that 67 percent of shoppers will stop buying from a company that they do not trust. In the current shopping climate customers are likely to hop between devices and engage with your business through more than one channel. That creates an extra layer of complexity to building customer trust. With multiple touchpoints for you to engage customers throughout the buying journey, your business needs to create a seamless experience that builds confidence every step of the way.
In this article, we highlight the role of building consumer trust in the omnichannel journey. We also discuss what online merchants need to do to create a trustworthy and delightful online experience.
Why Trust Matters in the Omnichannel Experience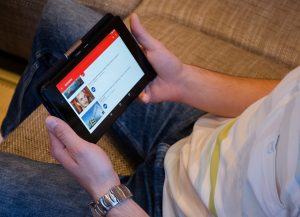 A strong omnichannel strategy is one that creates a cohesive experience across all possible channels of customer interaction. Shoppers get a sense of trust and confidence when they see a familiar experience across all channels through which they interact with a business. If any of the channels has a subpar customer experience, it can damage shoppers' confidence in a business. That, subsequently, can cause them to seek out other options.
So to establish trust across the omnichannel experience, you need to create a consistent experience. You must offer personalized content, streamline your customer service, and optimize your post-purchase communications. All of these tactics can help you in the process of building customer trust. 
Offer a Consistent Experience on Every Channel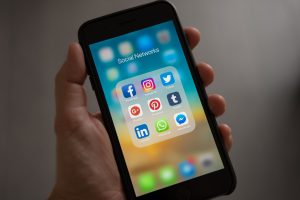 Shopper's perception of your business' credibility begins the moment they make contact with you. Whether they're interacting with you on social media or visiting your site from an email, shoppers expect a positive, engaging, and frictionless experience throughout. This is why it is crucial for merchants to have a mobile-optimized site with searchable information, clear navigation, and a transparent checkout process. This helps provide clarity no matter where shoppers are in the buyer journey and which device they're on. 
While a strong website serves as your foundation for building trust online, all other touchpoints need to be consistent with your site. That is true for even touchpoints where you aren't engaging directly with customers. This means customers see content on one channel and then see the same messaging and information once they navigate to a different channel. Your business must unify content, design, and messaging to create a single smooth experience as customers move from channel to channel. Any discrepancy can cause shoppers to doubt the legitimacy of your channels. The consistency throughout can help improve brand distinction as well. 
Create Personalized Content for Each Customer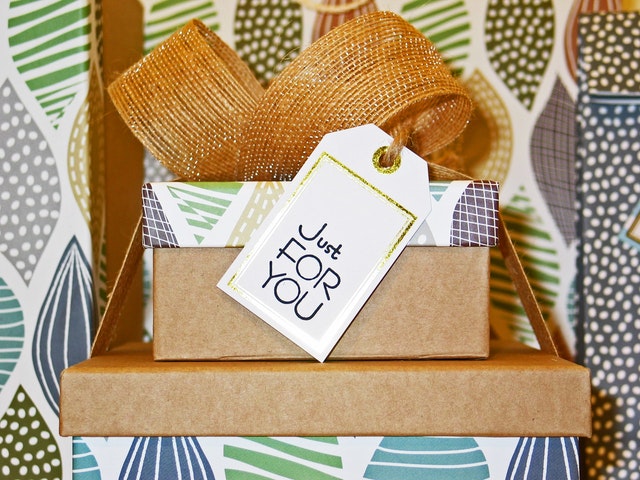 In addition to consistency, customers expect a personalized experience at each touchpoint. Amazon's success in the ecommerce space exemplifies the value of providing customer-centric experiences. 
To improve your customer experience, you need to understand how your customers behave, the channels they use, and the factors they consider in their purchase decision. Leverage integrations that allow you to analyze user actions on each channel. Create personalized recommendations and content. And deliver them in an automated flow across your channels. 
In omnichannel retail every shopper interaction matters. By personalizing your channels according to customer behavior, you can deliver a compelling online experience and elevate confidence in your company. 
Streamline Your Communications and Support
As online browsing and contact volumes spike, you need to make sure your communication is up to par. Because if shoppers can't get the information they need, they will likely lose confidence in your business.  And they will assume that you don't pay attention to their concerns and questions.
So consider expanding your customer service and empowering shoppers to address their own needs through self-service tools like live chat, support tickets, self-support resources, and FAQs. These tools, when executed effectively on each channel, can help to streamline your communications. All whilst treating every potential and current customer like a VIP. This signals to customers that you are available to help and simplifies their journey in the omnichannel experience.
Provide Post-Purchase Communication
Building customer trust during the omnichannel journey doesn't end after shoppers make a purchase. Post-purchase communication is essential to retaining trust. An effective way to communicate with shoppers is through fulfillment visibility.  So make sure your ecommerce platform can provide order confirmations, shipping notifications, and delivery updates. Providing visibility and transparency is key to earning repeat purchases and positive reviews that position your business for growth.
Post-purchase communication can also strengthen all your channels and keep customers within the sales funnel. You can educate, motivate, and inspire shoppers through your post-purchase communications and encourage them to continue connecting with you.
Communicate Your Human Side
While a consistent and personalized experience plays a key role in building customer trust, showing who you are as a business is equally important in omnichannel shopping. Shoppers may not always remember what a brand is trying to sell, but they will remember their interactions with you.
So, focus on the unique traits of your business that aren't product-focused, like your brand mission, values, and community impact. This allows you to emotionally connect with shoppers and forge a meaningful connection. Consider adding detailed "About Us" blurbs across your channels and providing a deeper look into the real people behind your business. Announcing team additions and new developments within a company is also a great strategy to humanise the brand. Leverage social proof, press mentions, and user-generated content across all marketing channels to show the genuine value you can provide for the shopper.
The Growing Importance of Building Customer Trust
To be successful in driving sales and retaining customers, you need to provide a top-notch customer experience. With so many customer touchpoints, it's important that online sellers create not just a seamless experience but one that builds customer trust and confidence at every turn.
As consumers continue to shop online in 2021, brand trust will become an even greater commodity for online businesses. Merchants can foster trust in their omnichannel journey by creating a consistent, customer-centric, and human experience across all channels. This allows you to form meaningful connections with your customers no matter which channel they're on. This will lead them down the buyer journey smoothly. And it will lead your business to long-term success.