Companies that score high in customer service are doing something right. We examine their customer experience strategies using five evaluation categories.
What do Chick-fil-A, Trader Joes, Aldi, and Amazon have in common?
In 2018 Forbes magazine named them the top four businesses in terms of customer experience.
To those of us who have patronized one or more of these establishments, this is not surprising. Regardless of how we feel about individual aspects of each business, it's hard to argue that customer service and overall experience of each one is always on point.
A high level of customer service, streamlined menu, quality product, and clever advertising certainly make a business successful. Here are lessons from Chick-fil-A | #CX #CustomerExperience #Customer #QSR | https://t.co/Pbu7d0WnUe

— Debashis Sarkar (@DebashisSarkar) May 30, 2019
Personally, I believe Chick-fil-a's sandwiches are delicious, Trader Joes' employees are the happiest people on Earth, Aldi has an amazing selection of affordable food items with high-quality ingredients, and if I need something in a jiffy for the best price I can get it on Amazon without having to go to the store.
Consumers and business experts agree.
In 2019 all of these four businesses made Newsweek's best customer experience list.
Earlier this year Newsweek in collaboration with Statista released a report on the methodology behind determining what compiles a great customer service experience.
The report focuses on two aspects – net promoter score and customer experience evaluation criteria. The net promoter score makes up for half of the customer experience rate; the other half is comprised of five evaluation criteria.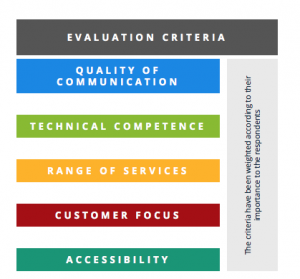 Examining each criterion and how the top four customer experience businesses perform in each one can make us better understand customer expectations and improve our own customer experience interactions.
1. Quality of Communication
What's the deal?
This criterion measures the quality of communication between the customer and the employees. Whether the communication is face-to-face, over e-mail or live chat, to succeed in this category the interaction has to be friendly, polite, and leave the customer feeling good.
How do they do it?
Employee ratings on Indeed.com show that Trader Joe's is a great place to work. With one of the highest scores of 4.2 on the site, it shows that Trader Joe's keeps its employees happy.
That makes a huge difference when it comes to customer interaction. Happy employees translate into happy atmosphere on every level.
Friendly employees are always engaged, polite, and generally excited in their interactions with customers.
Speaking from personal experience, I can attest that I have never met a non-friendly or even a little bit grumpy staff member at Trader Joes. I'm not alone in my observations.
Oh my god I thought chick fil a employees were nice trader joes employees are like on steroids they're so HAPPY

— Judy Hopps? (@JuSoCorny) February 21, 2019
Trader Joes is a happy place for both employees and customers.
Chick-Fil-A, which has won the Best Customer Service in America title for the third year in the row, employ similar practices. Employee empowerment through personalized training and special staff perks all work in their favor.
Can we do it, too?
Whatever makes Trader Joe's employees happy – give us all some of that!
Business Insider magazine gives us an overview of what makes Trader Joe's such a wonderful place to work.
The main points include:
More management positions ensure equal work distribution

Employee empowerment

Empathy and understanding of employee's needs
Adding these aspects to a company's work culture could raise the happiness level. That, in turn, will translate into happier interactions with customers.
2. Technical Competence
What's the deal?
Technical competence measures the quality of the information received and whether questions were answered correctly and in sufficient detail. We discuss product knowledge as one of the most important aspects of customer service.
How do they do it?
When it comes to product knowledge no one does it better than Amazon. The descriptions on the website are always clear, complete with images and measurements.
Whatever you want to buy – a squishy toy shaped like a loaf of bread , a bag of live ladybugs, or a gift of nothing, Amazon has a description for it.
And if that is still not sufficient, there is a section in every product listing where one can ask other users questions. All in addition to customer support channels.
The online shopping platform also features extensive reviews.
Reviews are extremely important when it comes to consumer choices and decisions. According to a report by Invesp, 90 percent of consumers read online reviews and 72 percent will only take action after reading reviews online.
If you need product information, Amazon has it.
Can we do it, too?
Obviously, for a giant and 100 percent online company like Amazon product descriptions are everything. And accurate descriptions lead to positive reviews.
And so product descriptions and product knowledge should be a priority for the rest of us as well.
There are many online resources that offer guides for product descriptions. Our favorite are the ones from Amazon sellers at Splitly and from marketing guru Neil Patel.
When it comes to training personnel in product knowledge, the Rain group has some tips on how to do it efficiently and successfully.
3. Range of services
What's the deal?
This category measures whether a customer's personal expectations and requirements were fulfilled. There is a saying that the key to happiness is low expectations. While that philosophy might help us avoid some disappointments in life, it's not realistic to have low expectations when it comes to consumers' purchases. We come to business to spend our hard-earned cash and we have certain ideas about what we want and need.
How do they do it?
My family has shopped at Aldi grocery stored since I can remember. My grandmother would go out of her way to buy staples like flour and sugar there instead of going to a nearby supermarket. The reason was always the price.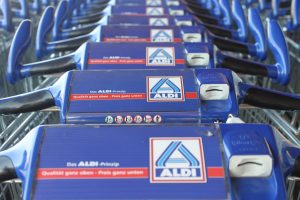 Aldi employs various strategies to keep its prices low. The chain avoids brand names, does not offer free plastic bags, and makes shoppers pay a quarter as a deposit to get a shopping cart, then get the money back upon returning it.
Aldi always meets the expectations of low prices. Where it exceeds the expectation is the quality of its products. In the world where consumers are warned with "you get what you pay for," Aldi offers healthy, high quality products for a fraction of the cost. And the chain is continuously growing.
Last year, Aldi expanded its fresh produce assortment by 40%, added organic meats, gourmet items and private label products.  When its new product rollout is complete later this year, 20% of the items on Aldi's shelves will be new. Additionally, they've updated existing stores with wider aisles and redesigned signage, enhancing the customer experience and increasing convenience.
That makes the customers happy.
So happy that the customer experience scores of the store exceed those of Walmart and other supermarkets, according to recent reports.
Can we do it, too?
Folks at Investment Master Class, a group that specializes in analyzing successful business and investing models, say we have a lot to learn from Aldi.
What stood out to me in the article were the similarities between ALDI and the other great companies we have studied; a decentralized structure, above-market wages for employees, a win-win mentality, continuous innovation, a long term horizon and a strategy based on simplicity.
By not only meeting customers' expectations of low prices but also by exceeding them by offering great products, Aldi stays on top of customer satisfaction game.
Other companies can follow the suite, learn what their customers' expectations are, cut costs by applying smart strategies, and deliver exceptional service.
4. Customer focus
What's the deal?
Perhaps the most important aspect of customer experience, customer focus measures the personalization of customer service. Empathy, problem resolution, positivity – among others, these are all important ingredients of personalization in customer experience.
How do they do it?
Personalization of customer experience is going to vary depending on the type of business and industry. But if big businesses like Trader Joe's can do it, sure small businesses can follow suit.
In addition to ensuring employee satisfaction we talked about earlier, Trader Joe's is determined to do whatever it takes to make its customers happy.
CustomerThink, an online business community publication, examines what makes Trader Joe's customer focus so sharp. The group reports that on the emotional scale of customer service, Trader Joe's earned second place.
The management believes in direct human interaction; between customers and the captain and crew members, as their Hawaiian shirt attired managers and employees are called. In a quest to provide brilliant customer service, Trader Joe's thinks that "grocery shopping should be fun, not another chore. So just relax and leave your worries at the door.
Can we do it, too?
Whatever business you're in, whatever the industry, there is always a human-to-human interaction. That is what counts. Personalization is the key to success in customer experience.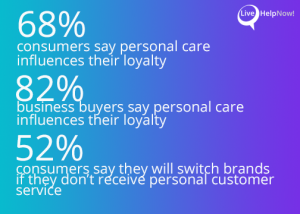 There are many ways to implement personalization into your customer service interactions.
---
RelatedPost: Ten Golden Rules of Customer Service
---
5. Accessibility
What's the deal?
This final category measures the availability of customer service in a shop or on a helpline. Being available to your customers when they need assistance is essential.
A large percentage of customers will not complete their purchases, be it online or in the store if they encounter a problem that does not get resolved.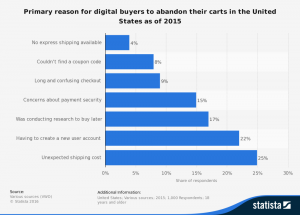 ---
Related Post: The Magic of No Worries
---
How do they do it?
The top rating four companies in customer service have help available when one needs it.
Every employee in the three brick-and-mortar establishments is always ready and eager to help.
As we discussed, the employee empowerment and value makes for happier, more efficient and friendly workers. Which all translates into better availability and efficiency of service.
Amazon has an extensive self-help system in place, where a customer can resolve many issues on his or her own. If that does not help, the site has live chat options. A real human agent can assist.
Can we do it, too?
Again, yes, yes we can. Whether we run business in person or online, customer service availability needs to be on point.
In the face-to-face or over the telephone situations your employees must be ready to answer questions at first contact.
In online business, a Help Desk Suite could help.  It could include live chat support, self-help customer service tools, and chatbots could be a great option. With it, accessibility is always on point.
Conclusion
Many factors go into customer service success. Measurable factors can be split into five categories-quality of communication, technical competence, range of services, customer focus, and accessibility.
In which areas do you succeed and which could use some improvement in your business?