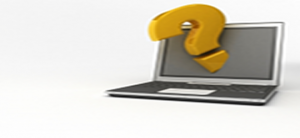 A knowledge base is not merely something that's nice to have if you offer software products and services.
It's as crucial as pushing regular updates, incorporating newer features and ensuring that you have solid uptime if you are operating in a cloud based environment.
Knowledge base is not the same as a help document or a manual. A good knowledge base functions more like a wiki in that it can be regularly updated by multiple contributors and its contents accurately reflect the needs and concerns of users.
A good knowledge base is a living, breathing thing.
So how do you, a software company with hundreds or thousands of users go about building one that is actually useful?
Getting feedback using a ticket or chat system
A knowledge base is usually built by developers or internal employees. But because engineers spend much of their waking hours dealing with the code and the product they are unable to put themselves in the shoes of the user and may have trouble envisioning the kind of questions users might have.
This is where other tools like chat system or a ticketing system come into play. Both these tools are great at getting feedback from users and customers about bugs, and are also designed to relay any general questions.
But to be really useful and not be a time and money suck, these tools have to fulfill certain conditions and have certain features.
More importantly, contents of  chats and tickets should be exportable to the knowledge base.
The second point is important because unless your chat, ticketing and knowledge base systems are integrated you will end up copying, pasting and formatting a lot of stuff between different apps. Over time it will add up and take away from your core job.
Making your knowledge base more effective
We have previously covered other ways in which a knowledge base can be made truly useful here, here and here.
But there is another thing which needs emphasis.
Like any other part of your website, you have to keep an eagle eye out on the traffic related numbers for your knowledge base. Looking at metrics like time on page and bounce rate as well as search keywords will give you an idea of whether your base is working or not.
While knowledge base articles have other incidental benefits like getting ranked higher in search engine results, solving customer problems and saving the time that would have otherwise gone into answering emails or responding to chats  should be more than enough motivation to invest in a knowledge base solution.
If you are a software company, tell us your experience with knowledge base in the comments below.