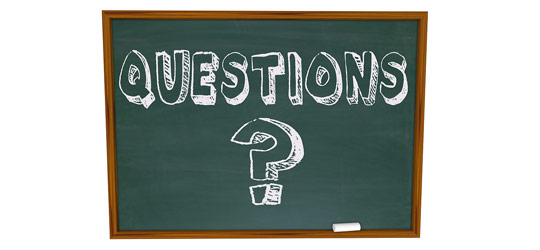 You might have been hearing a lot of talk about how a well written FAQ can be a powerful customer service asset. And it is true- customers and prospects really do appreciate a well written FAQ section.
If you are using a solution like our Ticket System or our Chat System you already have a list of questions that are frequently asked. That is one part of the job, but it's not the most important part.
The trick is to write your FAQ in such a way that it's useful, can sustain reader interest and does not leave them with more questions than they started with.
Additionally, to automate large parts of the workflow, organize and update it regularly and save time you can use solutions like our Knowledge Base. This system is a great resource, especially when you will need to maintain a massive knowledge base.
So here are some guidelines for writing great FAQs
1. Keep it logical
Start from the beginning and set up a logical flow of questions. Take care of the larger issues before delving into the minutiae. If you are selling a piece of exercise equipment talk about how many settings are available before explaining what a particular setting is meant for.
2. Keep it conversational
Your customers will ask questions in the first person -"I", "my" or "me". Use the active voice and answer in the second person (essentially, use "you" and "your"). This rule should be followed even if the rest of your website is written in a formal style.
3. Use hard data
Many questions may have a lot to do with things like commissions, discounts, pricing schemes etc. Don't shy away from using as much hard data as you can to answer them.
4. Keep updating
A FAQ section is always a work in progress. As the number of your customers increase the questions that keep getting asked will also increase. A FAQ that was written just after you launched your product should not look the same 6 months down the line.
5. Be succinct
Each question in the FAQ should have a single answer. If the answer is getting too long, take a long hard look at the question and edit it so that it can be split into smaller questions
6. Make it a part of your website
A FAQ is not designed to be an isolated part of your website. Include links to the rest of your website in your answers so that your readers can see your answer in action. For example if there is an answer about pricing, add a link to the pricing page
7. Keep it simple and straight
FAQ is one section of the site where you are better off with not using marketing speak. People hate being pushed for a sale when all they want are answers to problems. But make no mistake- well written FAQs are a good sales tool and can overcome customer objections.
Now for the don'ts
1. Don't make it too long
A FAQ is not the place for you to explain what problems your product or service is supposed to solve. That's the job of the homepage and other pages. Don't make your FAQ do the work of the rest of the site.
2. Don't make it a one word answer
That being said, don't make the answers one liner or monosyllabic. Your readers expect you to solve their problems and in a majority of cases a very short answer is not going to do the job.
3. Don't hit 'em with jargon
When you are selling something technical like insurance, medical products or software you will have to deal with a lot of jargon and acronyms. Before using them make sure to explain what that technical term means in ordinary language. The FAQ is not going to be read only by experts in your niche.
4. Don't repeat yourself
Do not write variations of the same questions and make your FAQ long. Redundancy in this part of your website confuses readers and makes the whole section unnecessarily long. Save the repetition on sales messages and calls to action elsewhere on the site.
Keep these guidelines in mind while writing the FAQ of your site. Your customers will thank you for it and you will save countless hours otherwise wasted on answering phone calls and writing long support emails.