Patience may be a virtue, but it's not a virtue most customers have these days. Today's consumers are more demanding than ever before.  They want customized, knowledgeable customer service that solves their problems without any trouble — and they want it fast.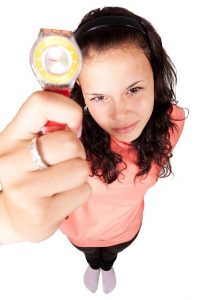 So what's the good news?  LiveHelpNow delivers the advanced customer service tools you dream about – and even some you may not have imagined, like our SMS feature that enables customers to talk to your agents via text. Simply put, LiveHelpNow is the most comprehensive, integrated customer service solution on the market today.
But what, exactly, is the LiveHelpNow solution?  We're glad you asked. LiveHelpNow is a powerful, scalable web-based customer service suite that turns your static site into a dynamic — and rapid — resource for helping new and existing customers.
Those are fancy words, but what does it all mean?  It means that we can help you meet new customers, offer dramatically improved customer service, and boost your profits. It also means that your dreams won't turn into nightmares about unhappy, impatient customers like the one in the picture.
Can we talk?  Live chat that delivers.
With LiveHelpNow, you benefit from advanced queuing and routing, a chat tagging system, file transfer capability, customizable pre- and post-chat surveys, and state-of-the-art Enterprise level reporting tools.
The LiveHelpNow live chat system offers a completely customizable chat window and chat buttons, along with instant language translation that enables agents to chat with customers all over the world.
Our unique Secure Forms feature supports the secure, HIPAA- and PCI-compliant collection of confidential data.
Our tools even let you know when your Chat customer is getting irritated, and offer detailed, understandable analytics that tell you about the quality of your customer service in real-time.
Want to improve how your chat agents interact with your customers? Our patent-pending Whisper Technology enables you to silently connect to any chat session and coach your agents in real time.
Use Live Chat to resolve customer issues, quickly answer questions via our comprehensive knowledge base, or to greet your potential customer as they click onto your website — just like you would if they walked into your store.
An integrated, real-time solution
LiveHelpNow offers unique, seamless integration between our Chat, SMS, Ticket, Call, and knowledge management capabilities. It's the best of all worlds. For example, our Closely integrated Ticketing and Knowledge base systems enable agents to:
See previous chat and email history for the chatting or emailing customer
Provide quick responses via knowledge base lookup
Enable self-service so customers can help themselves
Plus, our call back management system enables customers to schedule phone calls with customer service agents. And our analytics system is built for enterprise, featuring more than 60 comprehensive reports ranging from website statistics to agent productivity. So you can find out exactly what your agents are doing right – or wrong.
And so much more…
Just like your business, ours is built on creating great relationships with our customers. We love helping you to support your customers and to build a more profitable business. Because delivering the tools required to create a great customer service experience is what we're all about.
LiveHelpNow is robust, fully-integrated, and easy to use. You get crystal-clear info on a daily basis, and we notify you when our fuzzy logic detects an unhappy customer so you can manage it in the moment.  What could be bad?
Don't wait
When you are looking for a best-in-class customer service tool that delivers the goods at a price you can afford, don't wait to check out LiveHelpNow.  Read our upcoming blogs for more detailed information about each of the many LiveHelpNow capabilities – and find out for yourself by using our full-featured software for 30-days free!
LiveHelpNow. When you need assistance to meet the demands of your customers, remember that help is our middle name.