What do a customer experience professional, a yellow flower, and a bumble bee have in common? (Besides the obvious, which is the fact that they all bring joy to the world, or course!)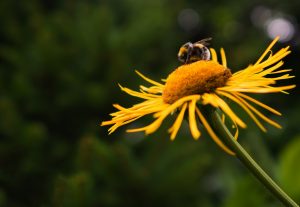 They all want to grow, fulfil a purpose, and move through everyday activities full of energy and motivation. Except, the flower and the bee don't really think about it, they just do their thing. When it comes to customer service professionals, however, the story is a little different. These brave souls must deal with difficult situations, negativity, and a whole range of issues, day in and day out. 
Agent burnout is a very real and quite common occurrence. 
Solution for Agent Burnout: Resources for CX Professionals
Growth and professional development are proven to serve as motivators, raise job engagement, and increase overall productivity and efficiency among professionals. 
According to one report 76% of employees are looking for career growth opportunities. Additionally, 24% higher profit margins can be the result of companies who invest in training. And 40% of employees with poor training will leave the company within the first year. (HE Exchange) 
[ctt template="3″ link="4jN9W" via="yes" ]76% of employees are looking for career growth opportunities[/ctt]
It is, therefore, essential for customer experience professionals to continue to raise their qualifications. For them to remain competitive and remain engaged in their jobs they must develop new skills, learn new information, and continue to grow. 
Professional development should not be a one-off thing, not should it only occur periodically. Michael Kansky has successfully run HelpSquad contact center for the last six years with minimum agent turn over. He recommends a daily routine that includes professional development. New skills development can serve as a very effective motivational strategy in addition to raising overall qualifications of the contact center workforce. 
"Agents should not spend more than 5.5 hours per day on actual customer interactions, on any channel. Some part of each work day should involve professional development. Such balance serves as an effective motivation technique for contact center agents." (Michael Kansky, CEO of HelpSquad)
So once customer service agents set out a time for professional development they need some resources to feed their daily growth habit. 
We put together a round up of top resources for CX professionals as recommended by the veterans in the industry. This is a collection of resources that is diverse in both format and content. So read on and get your browser's bookmarking tool ready. 
1. Forum: Reddit Customer Experience Feed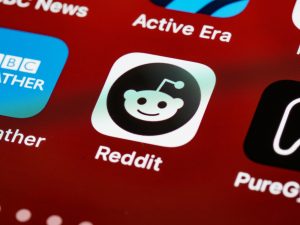 Entrepreneur Phil Strazzulla of Select Software Reviews recommends Reddit Customer Experience Feed wholeheartedly. There are posts about strategies, links to articles, and reviews of CX toolsets all in one place. It's a great community where professionals can discuss these topics in-depth. 
"You go to Reddit to learn about everything else, so it makes sense to go there for brilliant CX tips, too. Like most Reddits, you'll see multiple posts a day with hundreds of insights into that topic.

This is a great place to start because you can find tips, tricks, insights, and resources all in one place before you go down the rabbit hole. (Camille Chulick, Co-Founder of Averr Aglow)
What's not to love? Any space where professionals gather to discuss ideas is a good place to check out and learn new trends.
2. Newsletter: The Digital Roundup.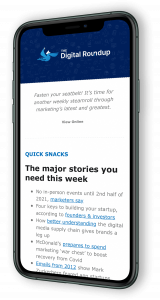 The Digital Roundup is a weekly newsletter written by Shane Phair, CMO of Decibel. The newsletter, sent each Friday, curates the week's top marketing news, industry resources, Q&A from CX/marketing players and a beverage of the week to get readers ready for the weekend. (What a nice touch, cheers!)
For background, Shane leads Decibel's global marketing and communications efforts, having previously served as CMO of CM Group. Shane's extensive knowledge and experience in marketing has helped him realize that companies cannot be successful unless they prioritize the customer experience.
By developing his newsletter to help others curate a flawless customer experience, Shane can offer perspective on mistakes companies are making, and why now, in the age of COVID, having a flawless digital experience is critical.
3. Blog: Hyken's Customer Support Blog.
No round of top resources for CX professionals would be complete without the mention of Shep Hyken's blog. 
We had the honor of interviewing Shep and learned so much about customer experience from his expertise. So we're not at all surprised that other customer service professionals agree on the tremendous value of Shep's work. 
"The blog contains teachings from Shep Hyken, a Wall Street Journal Bestselling Author. Shep shares many topics that help businesses improve their customer support practices, implementing better customer experience strategies in the buying journey. Shep Hyken's Customer Support Blog's noteworthy characteristic is that Shep also shares his teachings' philosophies. Doing so develops his reader's understanding of how to improve their customer service endeavors independently." (Max Harland, CEO of Dentaly)
All that and, of course, Shep's signature cartoons, are sure to make customer service agents eager to learn and put a smile on their faces, too.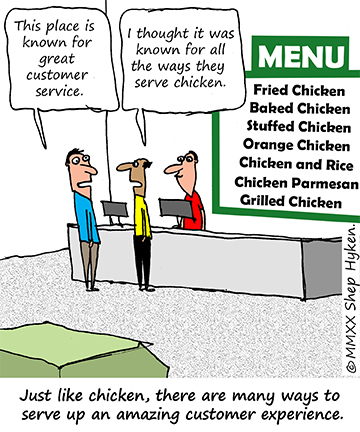 4. CX Guide: MyCustomer

A bit more interactive format of MyCustomer can add to the experience by providing opportunity for discussion. The resource provides a wide range of articles about customer experience, sales, and marketing. It also highlights industry news, gives insight into current trends, and features professional journeys of top CX leaders in the world. 
"MyCustomer is a step above the rest because it not only teaches its readers but is also a thriving community where professionals from the CX industry engage. In this set-up, members can learn from each other besides the content published by the site.

The blog gives its readers actionable advice across all touch points of the customer buying journey—from engagement to customer service. As such, readers get a comprehensive learning experience to enhance their CX strategies." (Jerry Han, Chief Marketing Officer at PrizeRebel)
5. YouTube Channel: Steven Van Belleghem
With over 19K subscribers, Steven Van Belleghem video collection does not disappoint. That is why we included it on our list of resources for CX professionals. With short three-minute-long videos professionals can watch on the go, there is something new to watch and learn every week. Steven conducts weekly interviews with keynote customer experience professionals, examines both good and poor CX case studies, and analyzes trends in the CX space. 
"I love his factual, concise approach which I find hugely educational and approachable. His real-world examples and actionable advice make his channel a must-see resource for customer experience professionals." (Vinay Amin, Health Expert & CEO at Eu Natural)
6. Medium Publication: UX Collective

UX Collective is a platform built to elevate unheard design voices all over the world. It features stories on user experience, visual and product design, as well as other relatable topics.
"This Medium publication gives me a different perspective for thinking about CX. There is a lot of overlap between UX and CX. I like the way that UX designers approach user problems. There are some useful frameworks in the UX world that would be helpful for tackling any customer problem." (Colin Palfrey, CMO at Majesty Coffee)
7. Online Magazine: Customer Experience Magazine (CXM)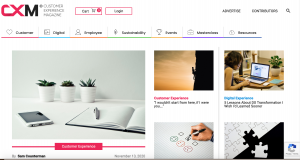 Between insightful articles and CX masterclasses to explore, one really can't go wrong with this publication. Published in London, CXM serves as one of the great international resources for CX professionals that touches on global trends. 
"Since I have been bouncing between the UK and USA over the past couple years, I've grown fond of CXM Magazine, which is run out of London. It is just a really well rounded publication, with a good blog and even some masterclasses available for purchase.

I like how they have divided their site into categories like "Employee" and "Sustainability", so it is easy to find articles that are relevant to trends in CX." (John Cho, Founder of My Pet Child)
8. Podcast: Rockstar CX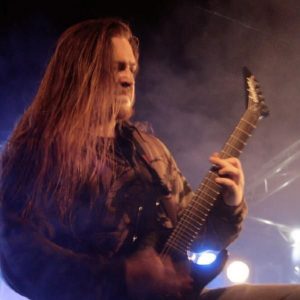 This one is a bit out of the box and in a really good way. Rockstar CX founder, James Dodkins, used to be an actual, real-life, legitimate, award-winning rockstar.
He toured the world in a heavy metal band, releasing albums and tearing up stages.
Today he still travels all over the world, but now he helps companies deliver 'Rockstar Customer Experiences'. Rockstar CX helps companies looking to move away from 'business as usual' and embrace 'business unusual'. 
"This type of aggregate knowledge is best because you learn about different areas of CX expertise. People should listen to it for more unusual CX techniques. The podcast gives unique pointers that you wouldn't find on mainstream sites or blogs." (Siva Mahesh, CEO of Dreamshala)
9. Twitter Community: CX Chat. 
Twitter chats are somewhat of a hidden gem. It's an interactive, engaging conversation on a specific topic that takes place on Twitter. Sue Duris hosts CXChat weekly on Wednesdays at 11am PT/2pm ET/7pm GMT.
She brings up topics relevant to customer experience, gathering professionals from all over the world to answer questions, engage in discussions, and share ideas. All one has to do to participate is log into a twitter account, check out the #CXChat hashtag, and get ready to learn and share. 
In a little less than a half-hour is #CXChat. We meet Weds at 11am PT/2pm ET/7pm GMT. Today we are chatting #CX Maturity. Join us! To participate, search hashtag CXChat and join in the conversation! pic.twitter.com/y79dMveeM8

— Sue Duris (@SueDuris) November 11, 2020
CX Chat provides a unique opportunity for people in customer service industry to connect with each other. That is why it makes the list of the top resources for CX professionals.
10. Versatile Resource Collection: LiveHelpNow

We here at LiveHelpNow live and breathe customer experience. With our software designed to help companies connect and communicate with their customers efficiently, we love to help even further by providing  helpful tips on all things customer service. 
Our webinar page contains a collection of diverse interviews with top customer experience experts such as Adam Toporek, Chip Bell, Nate Brown, Jeff Toister, and Shep Hyken, as well as others. 
LiveHelpNow blog page contains tons of informative content on all topics related to customer experience, customer service, contact center, employee experience, as well as other small business topics. 
Ebooks on helpful customer experience and live chat topics are another great section to visit. Finally, our LiveChat Challenge can add some entertainment and competition into your day by testing your spelling, grammar and typing skills.
Whatever the format of professional development works, engaging in activities that increase one's skills is essential for growth, improvement, and all-around career development for customer experience professionals. 
So don't forget to set a time daily to check out some of these resources for CX professionals. You will learn new things and grow like that yellow flower.
It will make the world, your career, and your work day so much better.