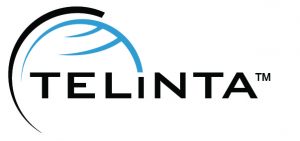 Telinta, a global leader in cloud-based switching and billing solutions for VoIP service providers, is working with LiveHelpNow to offer business-to-customer engagement solutions to Telinta customers.
"Telinta understands that VoIP service providers need innovative solutions to win in a competitive telecom market," said Alex Ferdman, CEO of Telinta.  "We are always looking for technology partners who can help Telinta customers to succeed."
Telinta utilizes LiveHelpNow to engage prospective customers online
LiveHelpNow solutions are easily integrated into a VoIP service provider's own website. Telinta utilizes LiveHelpNow chat support software to convert website visitors into qualified leads and engage its customer prospects proactively online. 
"LiveHelpNow's award winning Live Chat, Email-Ticket Management, and Knowledge Base systems are easy to use, highly customizable, affordable, and scalable to fit the requirements of Telinta customers," said Ben Grinberg, Business Development Director of LiveHelpNow  "We are happy to help Telinta's customers provide the best service possible to their end users."
Telinta's TeliCoreTM switching, billing and customer management platform integrates Telinta's cutting-edge VolP solutions with world-class Switching and Billing capabilities from PortaSwitch.
For more information visit www.telinta.com, or contact Anthony Stiso, Telinta's Vice President of Marketing and Sales, by email anthony(at)telinta(dot)com, or phone +1 (305) 993.1199.
About Telinta
Founded in 2002, Telinta, Inc. offers secure and reliable cloud-based Switching and Billing solutions for VoIP service providers around the globe. Telinta's full portfolio of white label solutions is highly customizable for VoIP service providers and their resellers. Telinta's carrier-grade solutions include Calling Card, Pinless, Mobile VoIP, Hosted IP PBX, Call Centers, Click-to-Call and other VoIP services.
About LiveHelpNow
LiveHelpNow offers a full suite of integrated solutions to streamline the customer service process, optimize online sales and generate leads. Our customer engagement solutions are easy to use, highly customizable, affordable, and scalable to fit the requirements of any business, from the small start-up company to the largest enterprise. Please visit us at livehelpnow.net for more details.