Sometimes when you start cleaning your house, you move some of the furniture and realize that the new arrangement looks much better. 
This happened to be the case as we continue to improve our Agent Workspace and Admin Workspace. And so, this month we're moving our Knowledge Base Management tool from Agent to Admin Workspace. 
"As we transition to Agent Workspace, this flow makes the most sense," says Director of Development, Eric Witchin. 
And so, the location of the Knowledge Base tool will move from a tab in the Agent Workspace to the sidebar of the Admin Workspace. 
Here is the old location: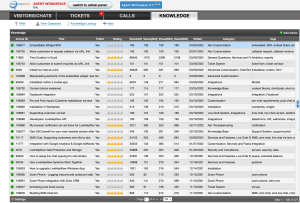 And here is where it's moving:

New Features of the Knowledge Base Tool
Some of the features of the Knowledge Base tool, such as its general settings and the editing process, remain the same. But our spring rearranging project also has some new features in store for our users. 
Now, users will be able to save an article as a draft before publishing. Setting a specific publish date is also a new option. This allows users to prepare Knowledge Base materials ahead of time and to have them published automatically at a specified time. 
Category distinction, intuitive and located separately from the article itself, is another feature that moved.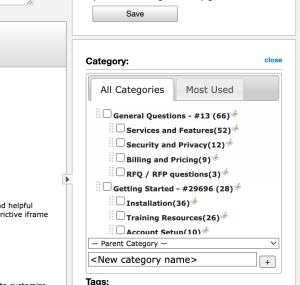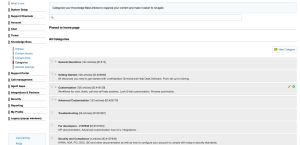 While agents will still be able to write and edit articles, admins can set up permissions and approval requirements for specific agents.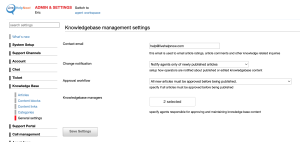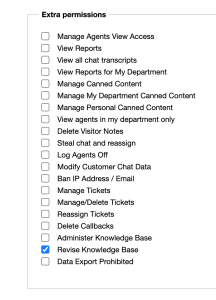 One major improvement we're introducing is the ability to edit and insert specific content blocks and links into multiple articles. Editable in one place, specific blocks only need to be edited once. If these blocks appear anywhere else in the base, the changes will update automatically throughout. This feature can be useful for things such as disclaimers, contact information, product information, warranties, links to support, and more.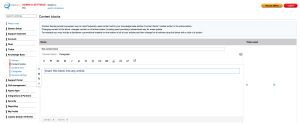 New and Improved 
This is an important feature online businesses should have. It helps customers and customer service agents answer frequently asked questions and clarify specific information. We're happy to announce that our newly relocated Knowledge Base feature is there to help your business reach new heights. 
For more information visit this article on the topic here.