The LiveHelpNow Knowledge Base article editor has a new look and feel along with better performance. You'll now be able to create 'private' tickets that are never visible to customers & edit the Ticket System email notifications that your customers receive using HTML.
Knowledge Base updates
Categories and Tags are now found on the right-hand side and all of your tags are now searchable for quick lookup when you're creating new articles.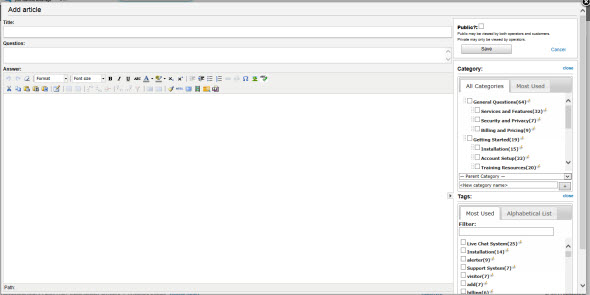 We've also added an easy way for you to link articles together! The following support article explains how: https://help.livehelpnow.net/article.aspx?cid=1&aid=27417
Ticket System updates
We've received a number of requests lately for 'private tickets' which would never be visible to customers. If you'd like to submit a ticket privately (for internal use only) you may uncheck 'Notify customer' when submitting a New ticket, as shown below: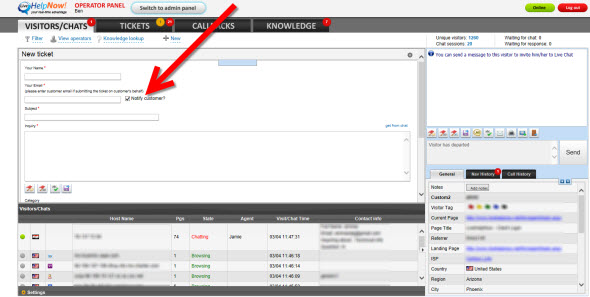 The Ticket system sends customers an email notification whenever a ticket is created, commented on, or resolved. Ticket notifications are now delivered in either full html or plain text, depending on the settings of your customer's email account.
You may now edit auto-response email templates using html. They're found in Admin panel -> Ticket -> Customization -> Labels & Fields.
Coming Soon: a full rich text editor for your auto-response email templates so you can easily add a company signature to each message sent to customers via the Ticket System.
If you're wondering what this post applies to then check out the LiveHelpNow Ticket/Email management & Knowledge Base systems for more information.