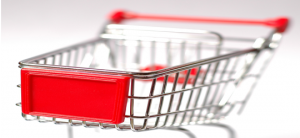 You've heard how collecting customer feedback can help you uncover and fix mistakes, improve service, and better understand your shoppers. In the long run, that helps to forge stronger customer loyalty and build a better business. So imagine what you could do with information about your online visitors' shopping habits before they make a purchase, when they first reach out for help (or when you reach out to them).
That's where the custom information feed comes in. When agents start chatting with a prospect, the feed allows them to see their customer's shopping cart, including its items, the total amount, and any discounts they are using. With this info, the agent can assess how serious their prospect is and the likelihood of turning that prospect into a sale. He or she could also offer friendly advice as to what other related items might complete the purchase. Done right, cross- and up-selling tactics can significantly increase sales and reduce cart abandonment. A survey of eCommerce executives conducted in 2009 suggests that cross-selling can result in as much as a 10% increase in conversions.
And if your website already collects personal information such as age, gender, ethnicity, location, and whether a customer is a frequent visitor, the feed can also pass that along to agents manning the chat system. This enables agents to adapt their approach when helping out a shopper.
For example, let's say a visitor requests a chat with a representative at a bike shop to ask about how to replace a broken chain. He is a frequent buyer located nearby who also has a chain removal and installation tool in his cart. The representative could suggest that the customer also buy a lubricant in order to prep his new chain and prevent future damage, or advise him to bring his bike into the shop for professional repair since he is in the area. The fact that he is a frequent buyer implies that he is likely to be interested in related accessories, so the agent might recommend a new pair of men's bike shorts and matching jersey. If the conversation goes well, the representative can pat himself on the back for selling two pieces of clothing, a bottle of lubricant, and the service of repairing a broken chain, instead of the single tool that the visitor originally intended to buy.
The custom information feed can be fully integrated with your current CRM system. Contact one of our specialists today to have the feed installed and start taking advantage of its benefits ASAP.