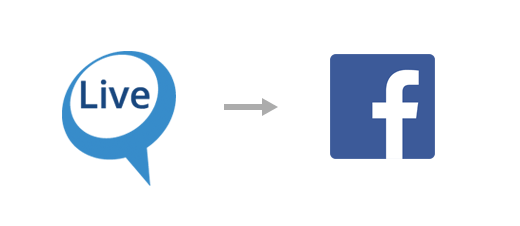 LiveHelpNow Help Desk Software allows companies of all sizes to interact with their customers via live chat, SMS/text, email , traditional phone, Twitter and now…Facebook!
Yes, LiveHelpNow can now capture your Facebook business page's posts and messenger interactions. All communications will then be nicely grouped into conversations within the LiveHelpNow operator console. You will be able to set the criteria for categorizations following the same rules you already have defined for your live chat, email and SMS workflows.
Well let's get into it, shall we?
How does it work?
Once Facebook page is authorized within your LiveHelpNow account, the software will immediately capture comments, wall posts and messenger messages sent by your customers on your Facebook Business page.
Wall posts and comments will be captured as tickets, so you do need to have an active subscription to LiveHelpNow Support Ticket System
A wall post or comment from the same sender on a previously created topic will be added as a ticket comment to the existing ticket. This will keep all related interactions grouped together and build an easy to follow conversation history.
Facebook Messenger Interactions will come in as live chat sessions. So no learning curve there either!
Getting started
Login to your LiveHelpNow account and navigate to Admin Panel > My account > Integrations > Facebook
Click on "Enable Integration" button. If "Enable integration" button is not available that means you are already logged in to Facebook. If that is the case, please skip to step 4.
Log in to your Facebook account.  Make sure you are using Facebook account that owns the page you would like to integrate with your LiveHelpNow accountClick continueAnd click "OK"
Click on "Add Facebook Page Integration" link
Select the page you would like to integrate and click "Create profile"
That is it!
What to expect once the page is added?
When wall post/comment is added on you Facebook page, a ticket will be instantly created in your LiveHelpNow account (Ticket tab) like so:
In Facebook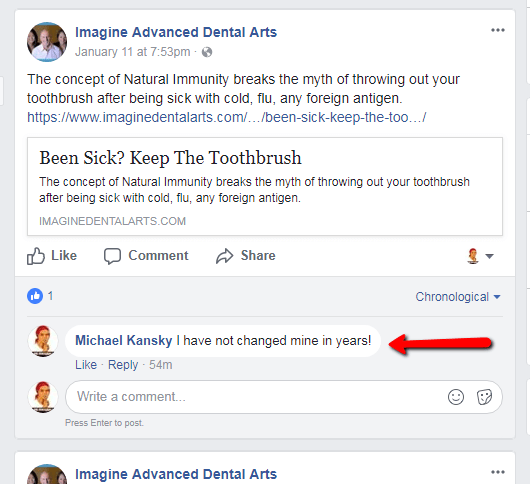 In LiveHelpNow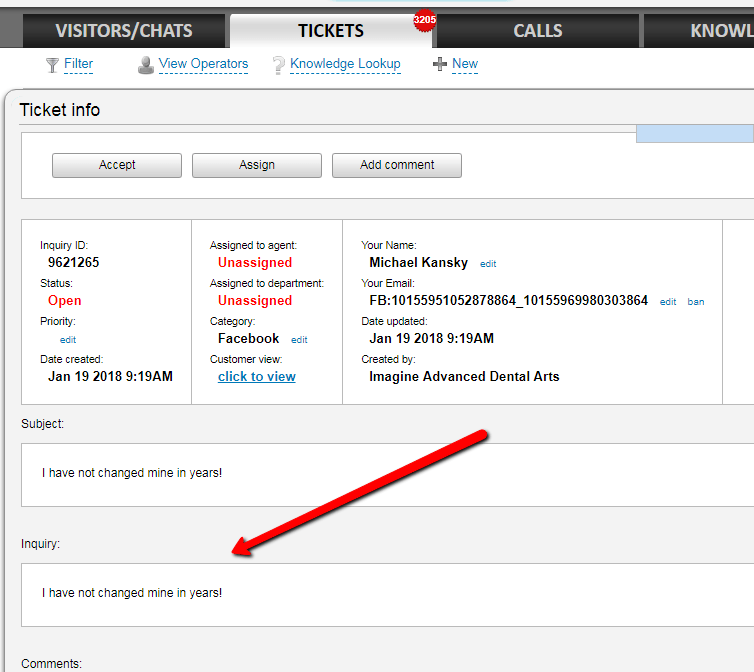 Reply like you normally would to a support ticket created via email, no change there:)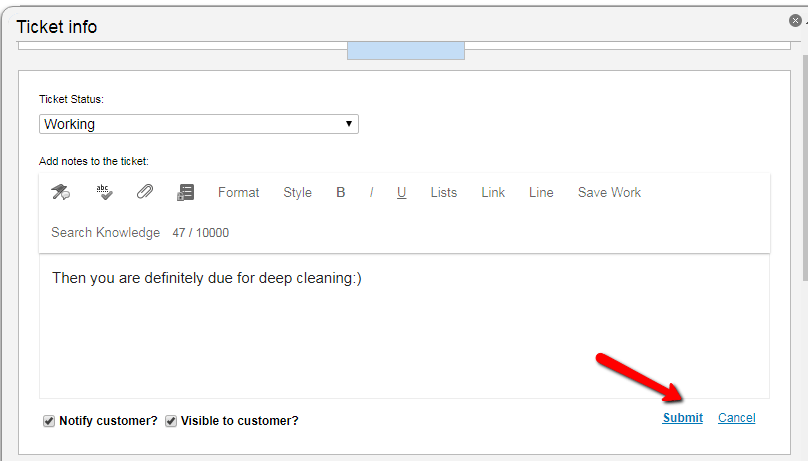 When a new message is sent by a visitor on your Facebook page, you get it as live chat 🙂
In Facebook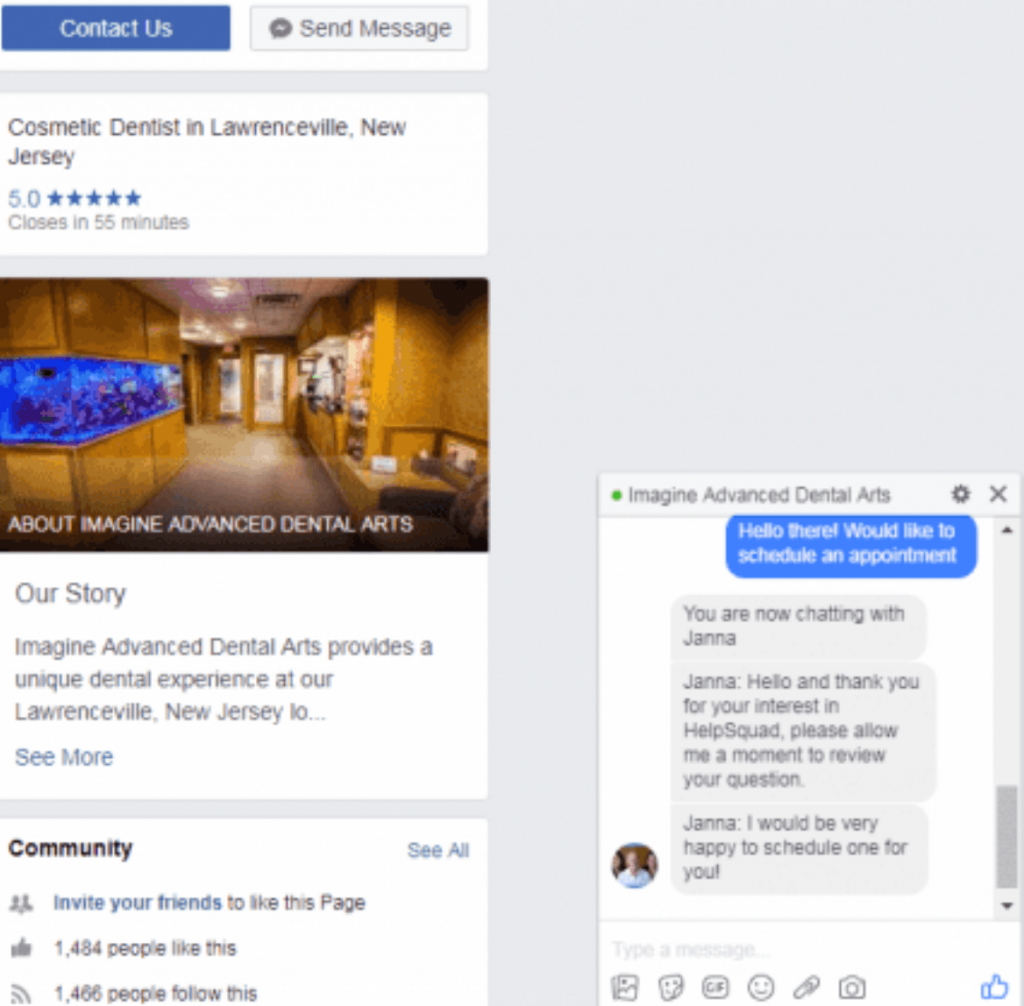 In LiveHelpNow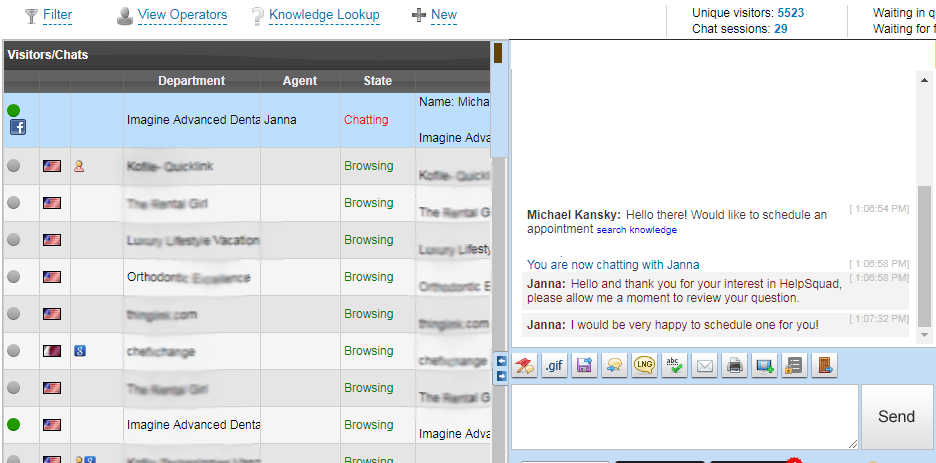 Facebook message and post routing
Let's talk about department routing.
If you would like to route Facebook page interactions to a particular department you need to use triggers.
For posts – Please configure ticket tigger in Admin Panel > Ticket System > System Setup > Ticket triggers & Automations. Here's an example of one: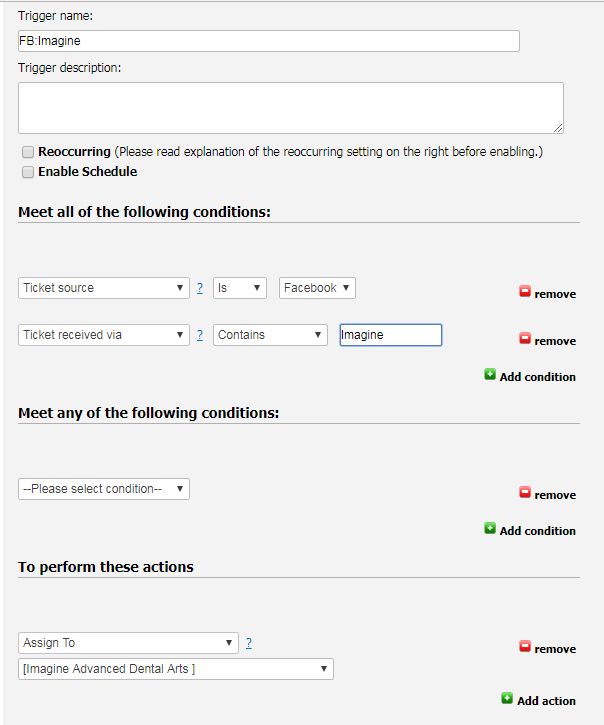 For messages, head to Admin Panel > Chat System > System Setup > Visitor triggers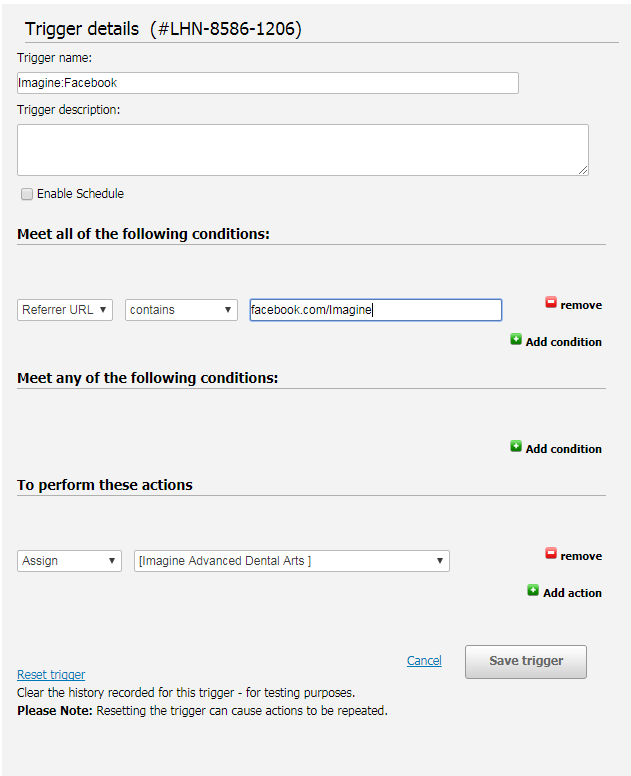 Questions? Chat with us or text us at 877-548-3001