In this article, we'll explain all key customer service outsourcing statistics you'll need to know to make an informed decision on whether to outsource your organization's customer service or keep it in-house.
What's one thing that every successful business has in common?
Nearly every business relies on customer service to help prospects make a purchase or help existing customers fix their problems. Because of this, customer service is critical to every business operation, from sales to marketing.
While customer service is crucial, managing in-house staff can be both time-consuming and expensive. Many companies choose to outsource customer service.
Key Takeaways
Introduction to customer service outsourcing
So what's customer service outsourcing? Outsourcing customer service is when a company hires someone outside of their organization to provide customer support to their customers.
Traditionally, businesses enjoyed keeping customer service in-house to provide customized training and keep customer support operations under their purview. This internal operation is expensive and time-consuming.
So many businesses strive to cut labor costs and shortages as well as the massive time it takes to train customer service personnel.
Here's how customer service outsourcing works. Let's say you're running a tech startup launching a new product. You realize that once the product launches, your support lines will become inundated with customers calling about transactions and account issues.
Instead of spending a lot of time and money hiring and training your own customer service team, you hire a provider to tackle these tasks for your business. This arrangement is known as Business Process Outsourcing or BPO.
It simply means you're attaching your company's name and likeness to a customer service provider who's‌ a separate entity. This arrangement is more common than you think, where businesses outsource their work to other providers without your customers knowing.
In customer service outsourcing, you are the company in charge, and whichever business you hire to manage your customer service is your white-label partner.
Benefits of outsourcing customer service
Outsourcing your company's customer service operations comes with a lot of advantages. Let's dive into each of these benefits in more detail.
Cost-effectiveness
It's no secret that many companies have caught on to the fact that outsourcing their customer service operations saves them thousands of dollars every year. There's a simple reason for that.
Hiring, training, and managing a customer service team is a significant operating cost. On top of paying the salary of every member of your company's call center, you also have to cover training, benefits, insurance, and other administrative fees for a customer service department. Let's crunch some numbers.
Suppose you want to build an in-house customer service team with four customer service representatives and one customer success manager. How much would that internal team cost you?
The total pay for a customer service representative in the United States is $39,944 per year.
The total pay for a customer success manager in the United States is $95,640.
So the total cost to hire and pay for a five-person internal customer service team is as follows:
Customer service reps: $39,944 x 4 = $159,776
Customer success manager: $95,640
Total cost: $255,416
You have to pay at least ‌a quarter of a million dollars per year (without even touching benefits). Ouch. And if you make the wrong hires or build a poor customer service team, your company will pay for it. Poor customer service costs businesses up to $1.6 trillion every year. And don't forget that every new hire has to go through training before they face customers.
But when you choose to hire a third-party provider or a contact center, you're going to:
Hand over your customer service operations ‌to a proven vendor that has the resources to manage your workload (regardless of size).
Work with skilled professionals that'll handle your customers with the utmost care.
Take advantage of streamlined processes to make your customer service training and operations more efficient and productive.
Reduce overhead costs by 30–60%.
Taking your customer service in-house requires a significant investment of time, money, and resources. Outsourcing helps your company avoid these costs.
Greater scalability
The more your company grows, the more stress falls on your shoulders to expand your customer service team. If your team is already maxed out, you'll have to spend more time and money to expand its operations to deal with increased prospects and customers.
When outsourcing your customer service to a vendor, you can expand your team simply by asking for a higher head count of customer support agents. By working with a vendor, you can‌ have thousands of customer service agents at your disposal to resolve inquiries on the first call.
Access to cutting-edge resources and technology
In-house customer service teams don't just require time and money. You'll also need to invest in modern technology solutions to help your team perform at the highest possible level.
Examples of these solutions include world-class help desk software.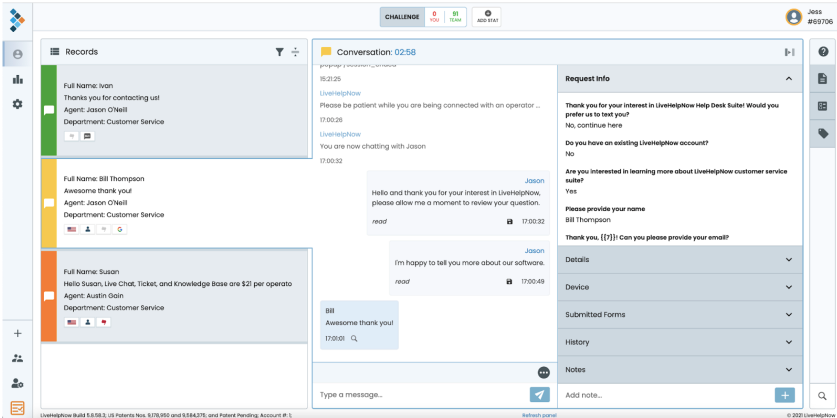 As the saying goes, you're only as strong as your weakest link. So high call wait times, abandoned calls, unanswered tickets, and low customer satisfaction can be traced back to poor customer service equipment.
Another solution is cloud accounting software. Previously, businesses had to spend significant amounts of time and resources managing financial transactions and generating reports.
However, with the rise of cloud accounting software like SoftLedger, customer service agencies can streamline operations, including customer service-related ones.
This innovative software enables real-time access to financial data. The result? Your customer service representatives are empowered with the necessary information to promptly address customer queries regarding transactions, refunds, and billings.
But the odds are you're more likely to spend your budget on developing new product features or on marketing initiatives, rather than shelling it out toward customer service tools.
That's why when you outsource to an agency or vendor, you can rely on your vendor to supply advanced equipment and resources to turn your customer service team into a powerhouse.
Key customer service outsourcing statistics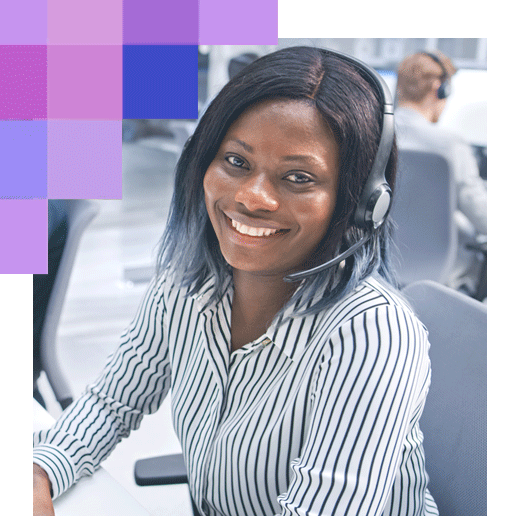 Now, here's the moment of truth. If you need more convincing that outsourced customer service is a suitable option for your company, refer to some of the jaw-dropping customer service outsourcing statistics below:
As you can see, outsourcing customer service isn't a new trend. Businesses, both large and small, have been outsourcing their customers for several years and will continue to do so. It's a no-brainer.
Customer satisfaction rates with outsourced customer service
While there isn't any published data that shows a direct link between customer support service and customer satisfaction rates, there's a correlation.
A recent study from Harvard Business Review stated that a Customer Effort Score (CES) is the greatest indicator of high customer satisfaction. Basically, the easier it is for a customer to navigate customer service, the more they'll be satisfied.

Pretty straightforward, right? This goes to show that there is an indirect link between outsourced customer service and customer satisfaction.
When you outsource your customer service, you can guarantee that the customer support team you hire will give your customers the best possible support. In turn, your customers will be more satisfied and likely to buy again from you.
Cost savings achieved through outsourcing
In general, companies save money from the following operation costs by choosing to outsource their customer service operations:
Health benefits, 401k, and paid time off
Insurance and workers' compensation
Salary costs for every agent you hire
Paid customer service training
If you're looking for ways your company can cut costs, outsourcing your customer service may be a practical solution. As we mentioned earlier, you can reduce overhead costs by 30–60%. That's not a drop in the bucket.
Impact of outsourcing on customer loyalty
Having a reputation for delivering poor customer service can haunt your company for many years. For instance, Comcast is notorious for horrible customer service. A quick Google search proves this point.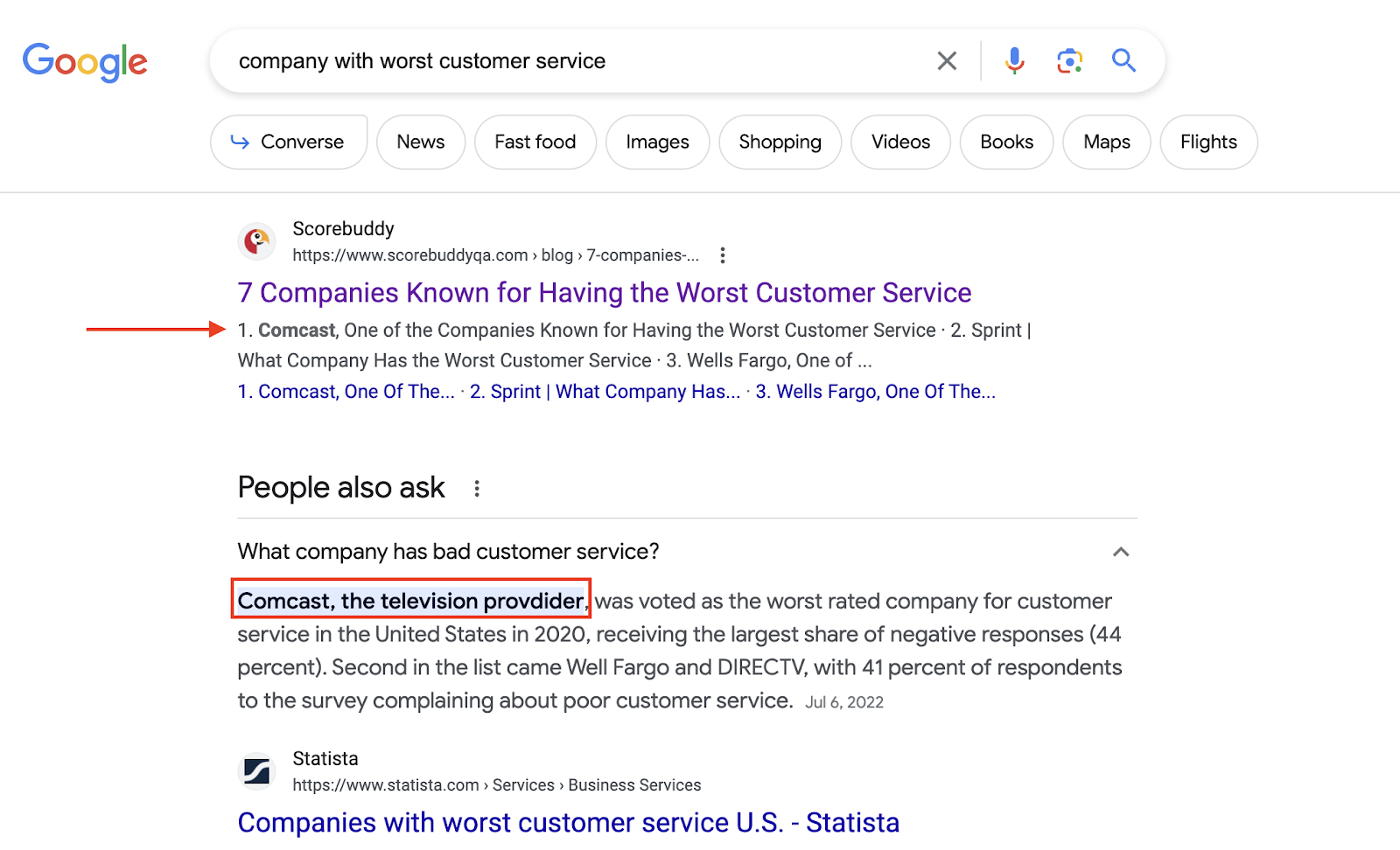 Screenshot by Brandon Lee
By leveraging the staffing, tools, and resources a customer service vendor can bring, you can tend to your customer base with precision. In fact, 96% of people agree that customer service is very important in their choice of loyalty to a brand.
So giving your customers the support they're paying for on time and on target is one of the greatest ways to keep their business long-term.
Case studies on successful customer service outsourcing
All kinds of companies streamline their customer support operations with the simple goal of saving money and improving customer retention.
Take a look at some case studies of some businesses that outsource their customer service and have reaped the benefits:
PESI: The online learning platform outsources much of its customer service to focus more on providing accommodations to its customers. For example, with more time to spare, they developed closed captioning features for one of their webinars to accommodate a customer with hearing loss.
Carolina Biological Supply Company: With massive new emails coming in every day, this company outsources its customer service and relies on a ticket management system to stay in tune with the needs of science educators.
Challenges and considerations in outsourcing customer service
At this point, it's clear that there are many benefits to outsourcing your customer service tasks to an expert organization. But outsourcing isn't a perfect solution.
Before you choose this option, you should understand the potential challenges.
Outsourcing your customer service doesn't mean anything without proper logistics
You've outsourced your customer service. Great move, but what about your logistics? Is it enough to handle calls and emails without paying attention to the small details?
Let's dive into the heart of what customers truly want out of an experience with a brand.
Same-day delivery expectations
Thanks to Amazon, customers want their products, and they want them now. 88% of customers are willing to pay extra for same-day or faster delivery services.
How can you align your outsourced customer service with the logistical machinery to make same-day delivery a reality? The answer is integration.
Your customer service must be in perfect harmony with your delivery mechanisms. Otherwise, what's the point of promising something you can't deliver? Communicate every little detail, every little change in your business operations, offer, good or bad to your customer service outsourcer. Every bit is important.
Real-time tracking and communication
Ever waited for a package without knowing when it'll arrive? Frustrating, isn't it? Your customers think so too.
Your outsourced customer service needs to have its finger on the pulse of every order. That means real-time updates, transparency, and trust. Is your outsourcing partner up to the task?
Handling returns and exchanges
Returns happen. Mistakes happen. But how do you handle them? That's what distinguishes your brand.
Outsourcing customer service doesn't mean losing control. Can you ensure a seamless return and exchange process that leaves the customer satisfied, not frustrated?
Quality control
Outsourcing saves money, but does it save your reputation if a customer receives a damaged product? Where does customer service end, and where do your logistic operations begin?
Don't separate them. They should be two sides of the same coin. Your customer doesn't differentiate between them, so why should you?
Customized service options
Everyone likes to feel special. Can your logistics and customer service team work together to offer personalized shipping options? A specific delivery time, and a preferred location — these are opportunities to show you care.
Take, for instance, House of Joppa, a retailer specializing in Catholic jewelry. They exemplify this practice by detailing their shipping policies on their website.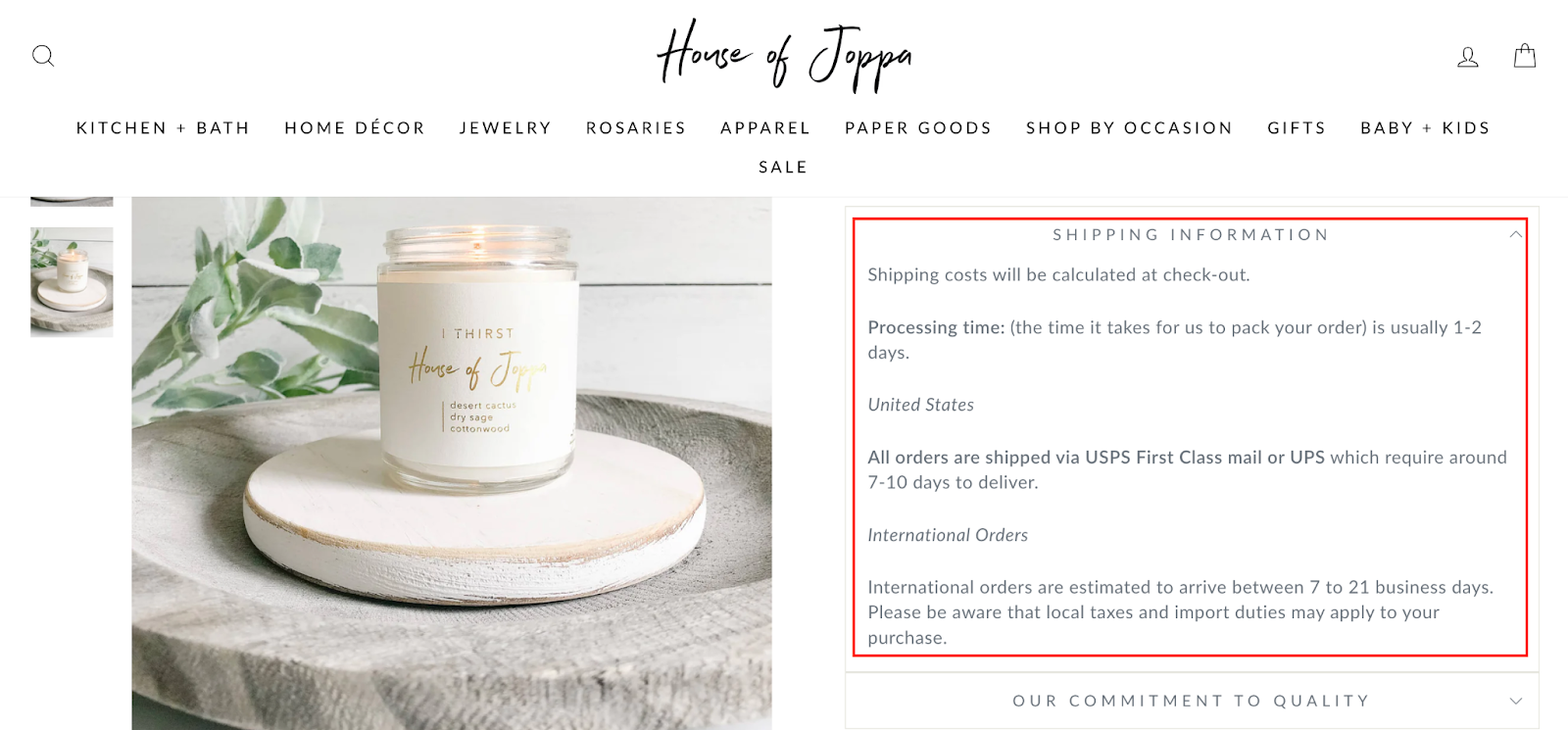 By clearly outlining the various service providers they use and the associated shipping policies, House of Joppa demonstrates transparency and a commitment to providing excellent customer service.
Moreover, going the extra mile and displaying this information on the product pages when customers are making a purchase adds an extra layer of convenience and reassurance.
Let's face it. Outsourcing your customer service is not just about passing the baton to someone else and calling it a day. It's about delivering on promises. It's about creating an experience that begins with the click of a mouse and doesn't end until the product is in the customer's hands.
So, have you thought about your logistics? Get it right and you're elevating your entire customer experience. Isn't that the goal?
Customer service and social media success go hand-in-hand
Where do customers go to air out their dirty laundry (read: customer service issues) with brands? Social media.
Studies indicate that 80% of consumers use social media to interact with brands. These interactions open the door to opportunities to not only engage with your customers but also attract new ones by showcasing exceptional customer service.
And if you need inspiration on a brand that does this extremely well, turn to Chewy for everything customer service on social media.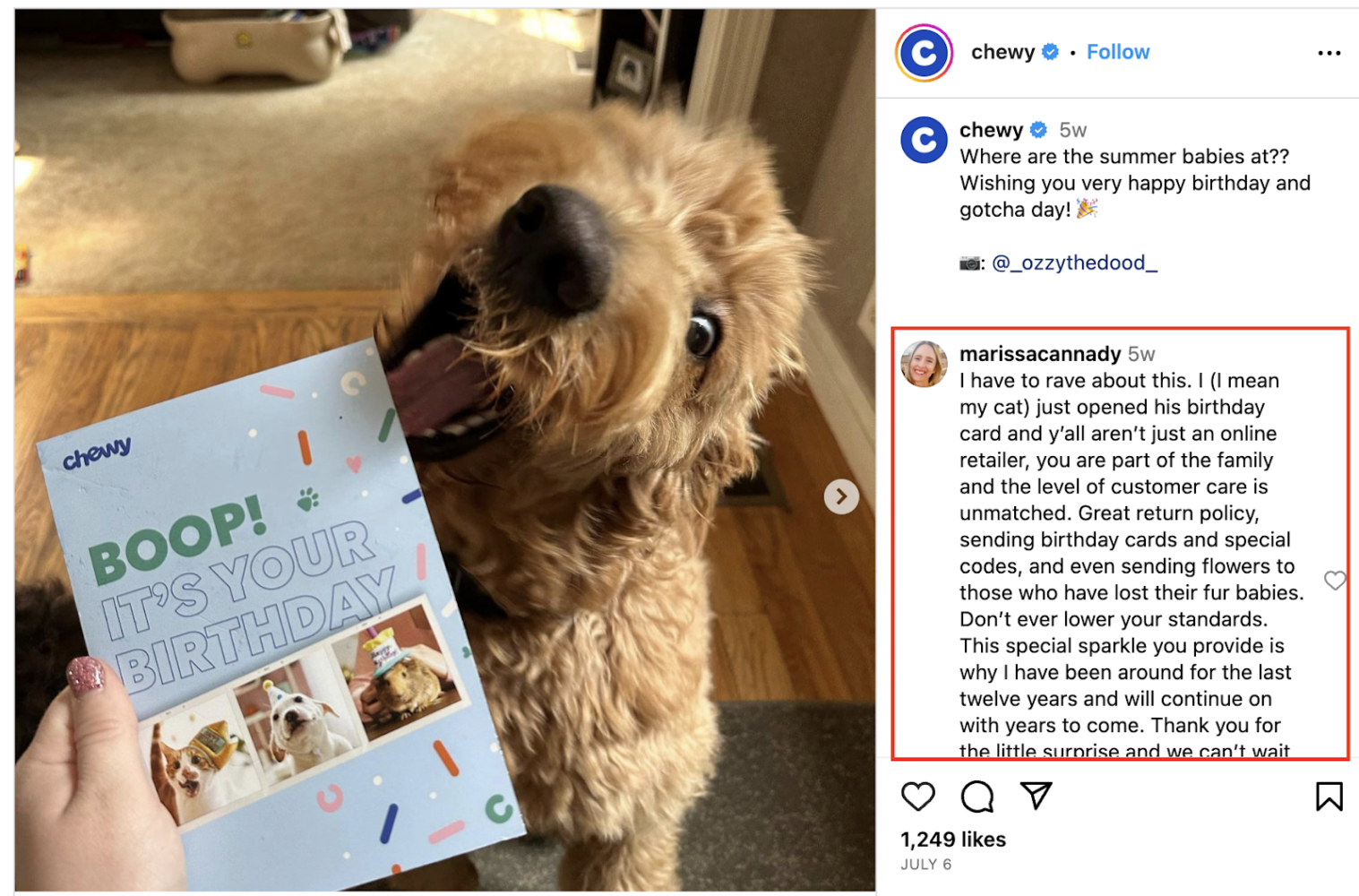 So when outsourcing your customer service tasks, look for solutions that offer coverage via all social media platforms. The last thing you want to do is slack in the area of customer service that's growing like wildfire.
Plus, stepping up your customer service experience on such platforms has proven to be a strategic move to build a loyal customer base and the potential to earn free Instagram followers. It's a win-win.
Again, Chewy is approachin one million Instagram followers thanks to its out-of-this-world customer service (and all the cute pictures of pets).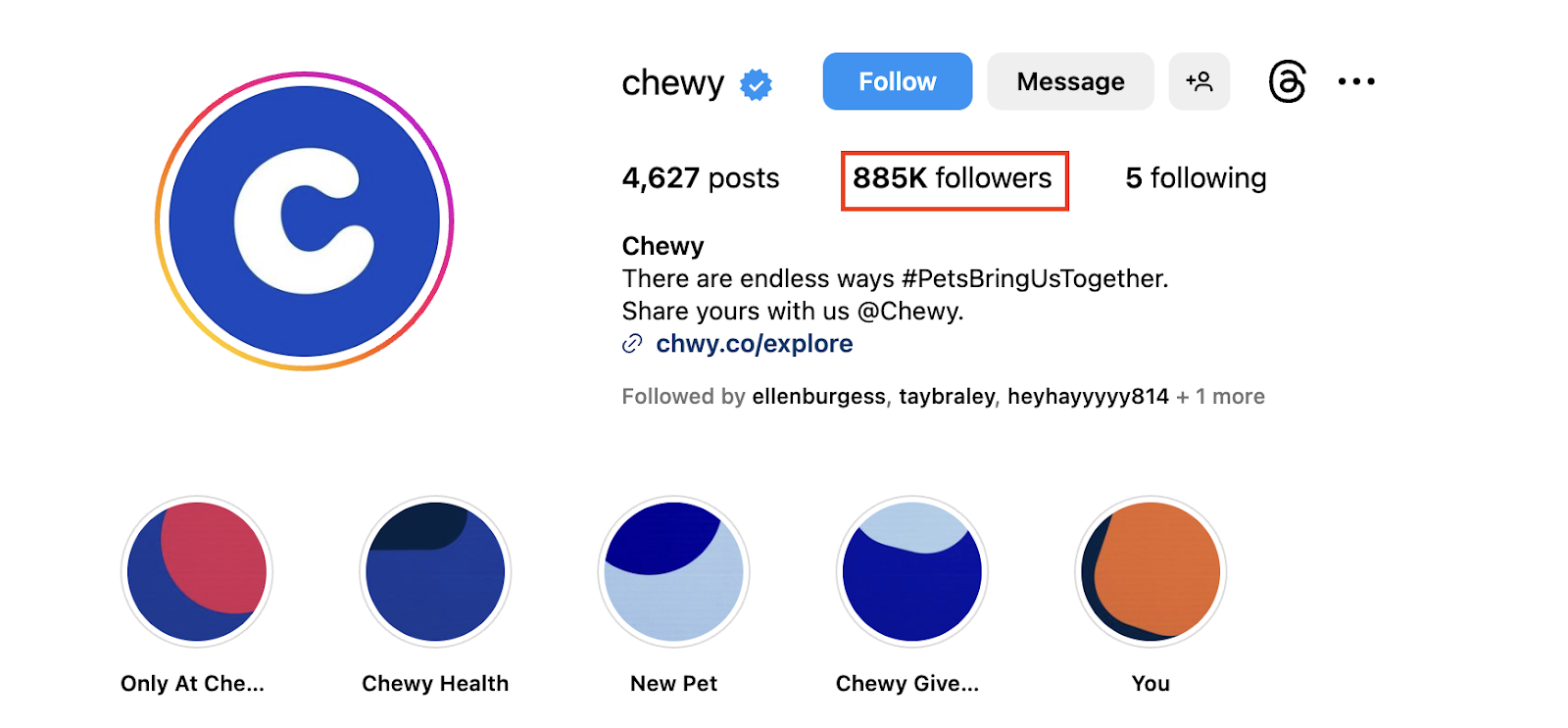 Embracing these opportunities can lead to higher customer satisfaction, increased brand loyalty, and sustainable business growth.
Best practices for managing outsourced customer service teams
Now that you fully understand the power of outsourced customer service, let's cover some best practices to follow once you hire:
Choose the right partner by reviewing their case studies, references, and online reviews.
Make sure you outline clear service requirements for your vendor to follow.
Maintain clear channels for communication in case of an emergency.
Make sure you prioritize data safety and privacy.
Following these tips will help you optimize your third-party customer service team for success.
Final words
Customer service outsourcing gives your company flexibility, cost savings, and freedom to focus more on their urgent business tasks. On top of that, you can easily provide the great level of support your customer deserves (better than an in-house team).
Keeping all of these considerations in mind, make sure you hire a remote customer service team with the resources to support your organization, both now and in the future.
And if you need help along the way, LiveHelpNow has your back. You can sign up for a free trial today to unlock access to things like live chat software or a help desk ticketing system.
Here's to your customer service success!