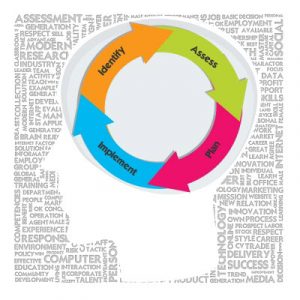 Regardless of the products it sells or the work it performs, no business can be successful for long if its customers aren't happy. To learn where they stand in this regard, many companies issue satisfaction surveys in the hope that analyzing a collection of aggregated results will eventually lead to a positive return on investment.
While these surveys can provide some customer insights, any company that fails to use them intelligently could regret having used them at all. The client who has taken the trouble to provide his input might easily feel slighted if he fails to receive a personalized follow-up. When his carefully worded feedback seems to have disappeared into a black void, a previously satisfied customer may not remain pleased for long.
It doesn't have to be that way. By the simple act of responding to a customer's concerns, a company can make a happy camper out of the most disgruntled client. First-contact resolution is the key to customer satisfaction, and a closed-loop feedback system will provide a business with the processes it needs to perform speedy, effective service. The ideal arrangement will lead to increased customer insight while empowering front-line employees to escalate issues to their managers. The two-way experience that results will end with satisfaction all around.
Tools for Collecting Customer Feedback
When it comes to gathering quality data, six specific methods of obtaining customer feedback stand out above the others. Happily, all have received careful study and coverage, and they don't have to cost an arm and a leg. There are many economical ways to track customer service issues that will scarcely make an impact on your bottom line.
Many successful businesses have come to rely on these simple means of obtaining meaningful customer insight:
Feedback forms.
Surveys.
Support tickets and customer emails.
Live chat conversations.
Tools for monitoring social media.
Online discussion forums.
Steps for Success
The first step, collecting the data, should pose no serious problems. However, once you have it, you've got to use customer feedback to your advantage, and the way you deal with it depends on the type of input that you have received.
When receiving praise for a job well done, you'll know who to thank. If, for example, your feedback has arrived in the form of a support ticket, you will want to put an expert on the case to see it to a beneficial resolution.
A successful closed-loop system consists of four simple steps:
Collect customer input.
Make the necessary changes.
Communicate feedback to customers and employees.
Refine the changes.
Benefits of Closing the Loop
Face it: You're in business to make money. If your customers aren't pleased, your profits could soon be sinking like a stone. Fortunately, the simple process of closing the loop will open your eyes to the many ways in which satisfied customers provide a competitive edge. Once your business is on the road to success, the closed-loop approach will get you there in a hurry.
When used in an intelligent manner, the closed-loop approach will:
Increase customer and employee engagement.
Help identify opportunities quickly, and make them more obvious.
Set priorities based on customer needs.
Promote company integrity in the eyes of its customers.
Generate a positive return on investment based on research.
The information that you gather through closed-loop procedures will help you monitor employee effectiveness and evaluate best practices. It will also assist in analyzing the root cause of faulty procedures and failures on the service side.
Most importantly, proper use of closed-loop methods will allow you to gather feedback on a daily basis. As you track transactions deal by deal and resolve issues as they arise, the customer experience will continue to improve, and the outcome will be nothing but good.
LiveHelpNow offers an award-winning suite of tools that allow you to provide 360° of customer support on your company website. Visit our home page to learn more about how live chat, inquiry tracking, call management, and a knowledge base can help you engage visitors, turn them into customers, and keep them coming back for more.