Many brands, naturally, focus a large portion of their marketing activities on acquiring new customers. However, acquiring isn't enough. Just because a customer made one purchase doesn't mean they will return for more. For customers to purchase again, companies must make their brands unforgettable. They can do that by providing customers with the experience they believe they deserve.
"Personalized emails, in which you address the receiver by name, have a transaction rate that is six times higher than impersonal emails. If you want consumers to return, you must make your brand unforgettable by providing them with the experience they deserve." (Marketing Land)
Customer loyalty can be built in a variety of ways, but personalized email marketing is one of the most successful ones. That may seem strange and surprising to those of us who dislike spammy email campaigns.
However, personalized email marketing along with dynamic pricing of products or services perform many functions. Those include integrating various marketing platforms and reallocating the audience into a single place. If a brand can increase brand loyalty through its email marketing strategy, it can attract customers who will buy again and again.
Here are seven ideas to ensure that an email campaign promotes retention and loyalty.
1. Important dates and reminders
Your first task is to use your email strategy to keep your customers updated and informed with important updates and reminders. For example, if your company is preparing a big sale in the upcoming weeks, you can first reveal it to your email subscribers. That gives them a feeling of exclusivity. Then, give them occasional reminders as the date approaches, enabling them to prepare properly.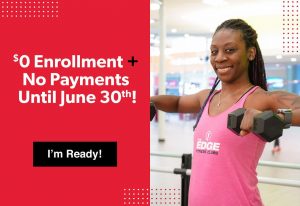 2. Start with a clean slate and test the waters
Your newly designed email campaigns should, of course, ultimately reach all of your customers. However, before you dump your previous email strategy, test and evaluate your new email campaigns to ensure they meet the target. Also, consider using email programs to facilitate the testing process.
The right approach to do this is to start over: target new campaigns at new customers who haven't developed an opinion about your brand yet.
In this manner, you will be able to evaluate customer responses exclusively to the new campaign. The analysis will not be blurred by a mixture of campaigns.
When you launch your new campaigns on new clients, compare the results to the previous campaigns on other customers, and take a glance at conversion changes.
3. Target individual segments
Tailor latest promotions and advertisements for each customer class.
Depending on their individual needs and customer status, different customer groups should receive different emails. For example, you might send one email to business women aged 30-40 who have abandoned their cart and another to business women aged 30-40 who have only browsed the web.
4. Reward loyalty
Personalized emails are an excellent tool for reminding consumers of their unique status. You can give them exclusive, highly targeted emails with benefits and incentives, including free shipping.
Furthermore, you may inform customers who are almost there that they don't have much longer to go: using inspirational messages like "You're nearly there! Make two more transactions, and you'll be eligible for our platinum status, which includes free shipments."
Rewarding customer loyalty ensures continuous loyalty.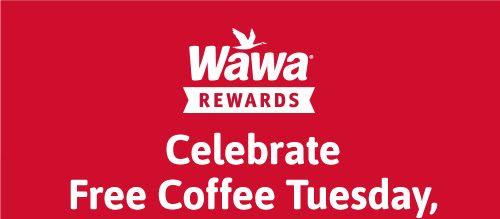 5. Send reminders about redemption
When you've segmented your customers and optimized your highly targeted strategies, give them rewards to return and make more purchases. Send them an email about rewards or a voucher they haven't received yet. Alternatively, if they haven't visited in a while, entice them with price matching techniques and discounts offered offer on different products by sending a coupon code.
Surely, these emails make consumers feel compelled to make a purchase as soon as possible.
6. Close conversions with thank you emails
Whether customers set up an account on your page, leave contact details or place an order, you should send them a thank-you email to let them know they are valued and welcomed. Here, personalization is essential, so make your email content as personalized as possible. To make the "thank you" sound more personal, conclude the email with a handwritten business owner email signature or CEO email signature.
You can't beat the personal touch. What a fantastic surprise to receive this handwritten thank you card from our Group CEO @Amandas_Shoes Definitely brightened up a dull lockdown day 😊 pic.twitter.com/Jq8vK9hAGA

— Laura Greenway (@Millsway_Laura) February 11, 2021
7. Make your customers happy
Don't give up your efforts with customers once they've made a purchase. Customer retention is at least as important as motivating customers to purchase.
In addition to greeting your customers, make efforts to please them, like sending specially themed birthday or anniversary emails and special offers. Receiving such personalized emails can really make a customer's day. Pleasing your customers will give you the spark you need to stand out in a crowd and keep those customers coming back.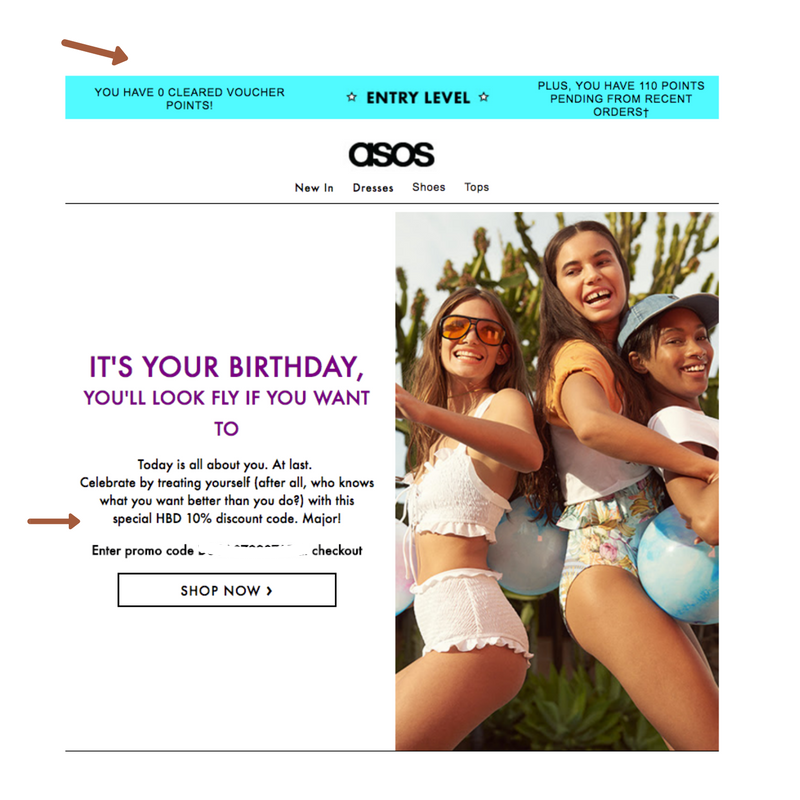 Source
Customer satisfaction means customer retention
Prioritize customer loyalty in email promotions. Customer service is also a major part of what you're selling, not just the product.
Deliver high-value customer service by expressing your gratitude through personalized emails, helpful rewards, and innovative extra touches. Doing so helps increase the value of your product and encourage customers to keep coming back.
It's critical not to overlook email messages when everyone's attention is focused on social media marketing. Create an email marketing plan that sticks to these seven principles, and you will stand out from the crowd.