Modern times bring us digital tools faster than we might realize we need them. Appointment scheduling software is one tool that's becoming a staple in a small business setting. And for good reasons.
Fast-paced small business environments demand efficient tools that keep appointment information organized and accessible. Software that can handle a variety of scheduling-related tasks is a must.
In this guide, we will address the benefits of scheduling software, and share the top five contestants for best appointment scheduling software for small businesses in 2023.
Benefits of Appointment Scheduling Software for Small Businesses
1. Operational Efficiency
If there is one thing business owners seek from a tool, it's efficiency. After all, that is the whole point of implementing digital solutions.
Good scheduling applications bring ease, convenience, and accessibility to users. With remote work practices and remote appointments here to stay, companies need a way to keep appointment information current and accessible. Omnichannel communications with customers also demand that the appointment scheduling process involve multi-point access to the appointment scheduler. Multiple staff members can access system information, see the personalized booking pages, group events, and more.
Online scheduling software unifies all the booking processes. It also decreases the time it takes to request, schedule, and confirm appointments. Automation and integration with other systems teams also aid operations. Features such as two-way calendar sync update appointment scheduling in multiple places, eliminating the need to update multiple calendars. The following features also aid operations: email templates, social media integrations, confirmation and reminder emails, recurring bookings, integrations with payment processors, sms/text reminders, and unlimited event types for customers to pick from.
With that, the possibility of human error decreases and the overall efficiency rises.
Statistics support the case for appointment scheduling software. For example, 40% of appointments are booked after business hours. This makes sense, as many customers wait until after work to attend to the personal matter of making appointments. With efficient software in place, a business does not have to worry about staying open late or having to listen to appointment requests via voicemail the next day. (Zippia)
2. Cost Savings and Additional Revenues
With increased efficiency, a business will also see cost savings in labor costs. Appointment scheduling apps reduce the amount of time employees spend setting up appointments manually. They eliminate the need for phone calls or emails to confirm appointments.
An effective system also allows users to create customer profiles that contain customer appointment history. And well-managed records lead to savings.  In fact, businesses gain an average revenue increase of 27% when using online booking systems. (Zippia)
Digital booking systems also give businesses direct access to customers. Offering promotions, add-ons, and selling multiple services through email campaigns becomes an easier practice. It benefits the customers as they get introduced to offers. And it provides additional revenue opportunities for businesses.
3. Employee Productivity
A good piece of appointment software can help keep track of appointments and deadlines. This way, you'll never miss an important meeting or deadline again.
It can also help manage time more effectively. You'll be able to see exactly how much time you have for each task, and this can help you prioritize your work. The software can help reduce the amount of paper waste in the office if it still has any as everything is done digitally. Additionally, the practice of accidentally double-booking appointments will become a thing of the past.
Any business owner knows the pain of no-shows and missed appointments. While it's a common part of doing business, it causes disruption in productivity. According to Zippia, 29% is the percentage of reduction in no-shows with automated appointment reminders.
4. Increase in Customer Satisfaction and Loyalty
The ability to schedule appointments online adds ease and convenience to the process. That, of course, always increases customer satisfaction and, in turn, loyalty.
Here are some statistics that support that point:
If the modern customer expects the ability to book appointments online, lacking such a function can hurt business. On the other hand, providing such ability can make a business stand out among its competitors.
5. Performance Analytics
Appointment scheduling systems offer insights into business operations, availability, and customer reach.  Beyond linking calendars and other tools a business might use, appointment scheduling software can provide analytics with additional perspective into business operations.
4 Best Appointment Scheduling Software for Small Business in 2023
1. Calendly

Calendly is the scheduling automation platform with team-based scheduling, seamless integrations for every department, and advanced security features. It's simple, with only a few steps needed to set up sharable links. The basic version of the software is free, with upgraded versions available. Many customization options add on to basic functionality. More available features cater to the unique needs of customers and businesses.
What started as a simple, time-saving scheduling link has grown into an omni-channel scheduling platform for teams and businesses around the world. Our belief is that a scheduling automation platform should provide broad and deep support for various meeting scenarios — especially for teams that schedule meetings with external parties at scale. (Calendly)
What users say:
"Calendly makes it extremely easy for people to schedule time on my calendar for different time blocks (15 minutes, 30 minutes, 1 hour, etc.) and you can integrate Zoom so that it includes a conference link when they book. overall just super user-friendly on both sides." (majuicyfruit)
2. Zoho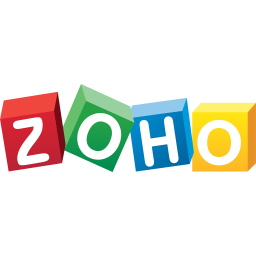 As users will attest, Zoho is more than a scheduling software. With a wide variety of tools for sales, marketing, HR, project management, and other industries, Zoho has something for everyone.
What users say:
"We use several apps from the Zoho One bundle and integrate some of them quite heavily with our systems. We use Zoho One for email and project management, support tickets, invoicing, subscription, and order management. Some other apps are in evaluation. Zoho is great, improved a lot over the last years. Learning it was not always easy, but worth it. Besides that, their support answers fast and was always able to help. Can definitely recommend" (brouk_pytlik)
3. Chili Piper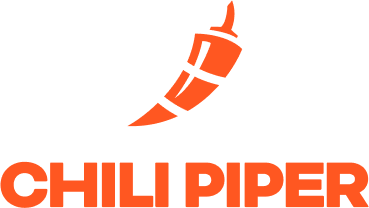 Chili Piper's Instand Booker provides one-click scheduling, bringing immediate solutions to appointment setup. Its features only allow leads from good-fit accounts to book time. The software allows users to build custom workflows and watch every event, lead, and opportunity two-way sync with CRMs automatically.
What users say:
"I use Chili Piper and am really happy with them. I can send options to people, that are embedded in the email and visually easy to use, allowing recipients to easily book time (I mostly use it for scheduling interviews and customer meetings with multiple stakeholders). Then if those options don't work they can look at my calendar and pick another time. Also, they integrate with Salesforce and is great for team calendaring. I would definitely recommend checking them out." (CSPassionista)
4. Doodle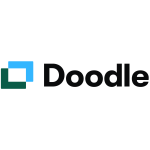 Scheduling, polling capabilities, notifications, and more. Doodle prides itself on its professional interface, easy set-up process, ease of use, and intuitive dashboard. It promises increased productivity, organization, and flexibility.
What users say:
"Doodle is a very intuitive program and responsive to the user's needs. Creating surveys is simple and does not take much time. I recommend this product and will continue to use it.

Pros: My favorite thing about Doodle is the ease with which you are able to design something. I also like having the ability to find out when everybody is available.

Cons: I would find it very helpful if Doodle would implement a way to organize the different polls you create. If there was a way to create folders or provide the user with the ability to dismiss certain polls that are no longer needed, then that would be great to help manage meetings." (Sean M.)
Appointment Scheduling Software for Better Business
An appointment scheduling software enables businesses to efficiently manage and schedule appointments with customers. To select software that best fits your business, it's important to weigh options, compare features, and review pricing. what works for a retail business might not work for a doctor's office. Schedule demos with each candidate, explore available seven-day free trials and see what works best for your business.
LiveHelpNow chatbot can integrate with any appointment scheduling system, providing your customers with support all in one place.