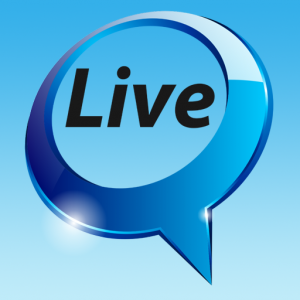 Our new Android App is now available to LiveHelpNow Live Chat System subscribers in the Google Play Store free of charge!
We offer the top rated live chat system for websites, accessible in the palm of your hand.
Chat with new visitors and returning customers anytime and anywhere you please.
Put that data plan to work-
Generate leads, close sales, and provide outstanding customer service with our easy to use fully featured live chat App.

Features that help you do more.
Proactively invite browsing visitors to chat. Chat with multiple visitors simultaneously. Send canned messages effortlessly. Also available in iPhone flavor.
Pick and choose visitors you'd like to chat with.
Agents using the LiveHelpNow Android App can monitor visitor activity-
and gain access detailed visitor information including country of origin, referrer, navigation history, and a history of previous chats with the visitor.
Chat with other agents & transfer live chats seamlessly.
You can send operator-to-operator messages, use our patent pending Whisper Technology to coach other agents, and transfer chats seamlessly between operators.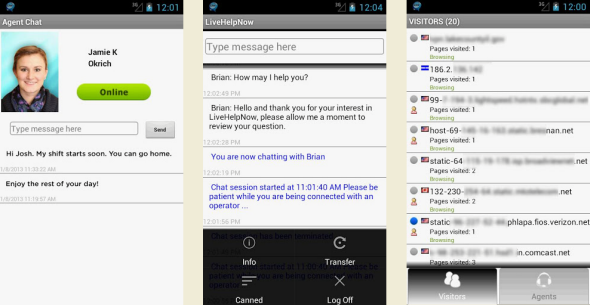 Here at LiveHelpNow we are dedicated to providing you simply the best solutions for customer engagement.