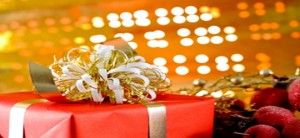 A new study released by Google classifies the upcoming holiday season as the first "non line" shopping season, meaning that the line between online and offline shopping experiences is practically non-existent for consumers.
Based on consumer interviews, an independent market research firm found that 80% of shoppers will research products online before making a purchase. It clarifies that 51% will do online research before making an in-store purchase, 17% will visit a store first and then purchase online (perhaps for a cheaper price or discounts), and another 32% of serious shoppers will research online, go to a store store to view a product, then ultimately make the purchase online.
Though the study was conducted using a relatively small sample (1,500), it should still get the attention of retailers. For those who conduct most of their business in brick-and-mortar stores, it may be worth your while build up your website. Updating product descriptions and adding pictures will keep customers around as they research their potential gifts. And while this takes more work, consider adding online ordering if you don't have it already, even if just for the holiday season. Entice shoppers with special Internet discounts.
And of course, keep customer service up to par with a robust knowledge base and knowledgable live chat agents on hand! Providing personalized attention could be the key differentiator between you and your competitors.
The most important piece of advice? Start now! Half of holiday shoppers begin researching before Black Friday (just two weeks away!), so today is the day to bulk up your online store.
Since 4 out of 5 mobile device owners will do their shopping right from their hand, update your site's mobile capabilities as well. If you don't have a mobile app, look into creating one; this helpful tool will likely pay off in the future as shoppers-on-the-go increasingly turn to mobile purchasing.
In addition to the when and how, Google's study also explores what customers are buying.
A whopping 83% will shop for clothing (but hopefully not stuff like this). 64% will shop for toys, 57% for electronics (mostly tablets), 56% for watches & jewelry, 49% for cosmetics and beauty products, and 35% for sporting goods. Basically, nearly all retail categories can expect a sizable spike of holiday customers looking online.
Conclusion
Malls may see smaller crowds as more and more consumers do their shopping online. For retailers, this means editing your website, adding online customer support, and building a mobile app can pay off dividends this holiday season.
If you're a business owner, are you doing anything special with your website this season? Leave responses in the comments.