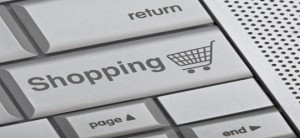 The holiday season is upon us, and hundreds of millions of consumers this month and the next will spend billions of dollars buying stuff.
This month has Thanksgiving, Black Friday, Hanukkah and Cyber Monday. Next month it's Christmas and New Years, and that will account for the bulk of the holiday purchases.
This year, there is a significant chance that online spending will equal spending in brick and mortar stores . One survey says that 51% Americans are going to shop online rather than brave the crush in stores. While the jury is still out regarding the accuracy of this factoid, the fact of the matter is that you can take full advantage of heavier than usual traffic and move a larger volume of inventory…
…provided your website is prepared for the rush.
Here are a few pointers to get you started.
1. Prepare against going offline
One of the first casualties of heavy traffic is that your site might go offline for extended periods of time. This would be a good time to contact your web host and upgrade your account. Create a lightweight version of your site that's functional as well as mobile friendly.Host heavier files like images, CSS and JS code on something like Amazon S3.
This post from Google Webmaster Blog has some great ideas to help you harden your site against traffic spikes.
2. Hire more people to manage your customer service functions
While investing in tools like livechat system is crucial to delivering a better customer experience it's even more important to consider the number of people required to handle the flood of likely requests. As we have repeatedly pointed out, nothing is worse than your customer calling up a number and getting a dial tone or an automated response, or opening a live chat window and having to wait for half an hour in the queue.
Hire people from third party staffing agencies that have prior experience with you, or bring in people internally from other functions and train them to handle customer service queries.
3. Audit your backend and stress test it
Like any system, your backend will accumulate a number of inefficiencies over a period of time. It might be something to do with shipping, or order handling, or refunds, or a thousand and one things associated with running an online store.
While these bottlenecks are not much of a problem during normal times, they can be catastrophic during year end. The only way to determine and prevent a total collapse of your shopping operation is to look at each and every cog of the wheel with a critical eye and fix the problems as soon as they become apparent.
4. Update the mobile version of your website
A lot of your customers will be accessing your site on mobile or will use apps, and a significant percentage will never go to the desktop version (54% shoppers prefer online rather than offline shopping for the same product.). Since mobile operating systems change quite rapidly (especially Android) you should update your website and view it using the most popular mobile devices.
Even a short amount of time testing your site will likely uncover potential issues, and help you in improving the customer experience.
5. Thoroughly audit and update your website
Apart from the mobile version, look at your main website. Perform a comprehensive audit and look for things like missing links. A program like Screaming Frog is best suited for both finding out broken links as well as improving the performance as far as SEO is concerned.
If you haven't done yet, now is the time to update product descriptions, images and discounts that would be offered over the holiday season.
6. Create useful content that is not aimed at overtly selling
Properly implemented, content marketing is a powerful way to attract more traffic and land more sales than conventional sales techniques. Useful content like buyer's guides are a big draw for shoppers. But be careful of promoting yourself- if you speak too much about yourself it becomes just another advertisement and the impact will be considerably reduced.
Add social sharing capabilities so that the content gets wider circulation, and post it across your social media assets.
Conclusion
How are you preparing for the rush during this season?