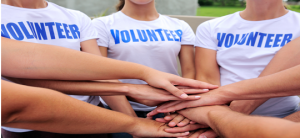 Live chat software has often been touted as a complete helpdesk solution for businesses, but it's not just for customer service reps sitting at desks with headsets on all day, trying to make sales. Live chat, ticket management, and knowledge base can also help out non-profit organizations who don't speak in terms of prospects and conversions.
Non-profts differ from traditional business in a few key ways that make the addition of live chat especially helpful. First, they generally have small budgets of $500,000 or less. No cash to burn here. While this may also be true for small businesses, non-profits must be wiser with their funds because their primary obligation is to the community they serve, not themselves as an organization. If they cut back their budgets in ways that affect the quality of their service, their reputations may face more intense scrutiny than those of for-profit businesses. This obligation also requires superb accessibility and communication channels, so no one feels that they are not being helped. Here are six ways live chat software can fill a non-profit's complicated needs.
1. Save Money
With affordable live chat software (see price comparisons here), non-profits can get rid of expensive landlines and save at least $10 per month per desk.
2. Get Donors
Donors constitute a vital part of a  non-profit's base. Without them, organizations are financially unable to provide services and won't survive. The key to pulling in donors is a) recognizing visitors which high potentiality to donate, and b) making them feel that the organization's cause is worthwhile and a noble investment. Putting a powerful mission statement on the website is one thing, but a stronger way to do this is to reach out to site browsers through proactive chat. If a visitor is perusing the "Get Involved" or "Volunteer" page, the organizations community outreach director could start a chat with them, ask if they have any questions, and further explain how organization works, or how it spends its money. The more information a donor has, the better he or she feels about parting with their cash.
3. And Volunteers
The same idea applies to attracting volunteers. Convincing people to put in hours of work for no pay can be a tough sell. It's essential for non-profits to convey how rewarding the experience will be for potential volunteers and inform them of available opportunities that may not have been posted.
4. Save Time
Mobile chat can also be particularly useful here. With small staffs, non-profits don't typically have people sitting around in an office checking the website all day long. With mobile chat, administrators can multi-task without missing these vital opportunities to get more people involved.
5. Update Info
On a related note, the knowledge base can serve as a great supplemental tool for a non-profit's website. Answers can be broken down into categories suitable for potential clients, donors, volunteers, and other organizations looking for partnership or sponsorship. Again, this saves time and allows people to get what they need quickly from your site. Knowledge base also creates new knowledge by merging your website's search data with FAQs and chat logs. This enables it to update your website with the most relevant information available automatically, without spending time and manpower for the job.
6. Connect with Clients
Finally, staff members can use live chat to connect with program clients, for whom the quality of customer service can decide their future participation, and the future of the organization itself.