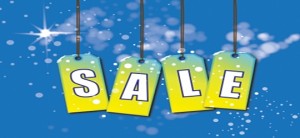 Over the past few years, Cyber Monday has overtaken Black Friday as the biggest shopping day of the year, befitting the upward trend in online buying.
In one of many surveys of online shoppers, one conducted by Accenture Interactive found that more people are searching for an in-store experience on the web. They want friendly and helpful representatives to help close their purchase, valuing it over privacy.
A majority of those surveyed said they would buy more often from a website that offered immediate customer service through live chat. Over three-quarters said they would prefer a site that offered this convenience over a competitor's site that did not.
Here are a few more key statistics from the survey:
80% of U.S. consumers are aware of online tracking, but understand that it is necessary in order to receive a tailored shopping experience.
 61% of U.S. respondents suggested it is more important to them that companies present them with relevant offers as opposed to 39% who say companies should stop tracking their website activity.
93% of U.S. consumers are more inclined to purchase from a company that makes use of social media channels.
75% are more inclined to buy from companies that make use of mobile apps.
55% of U.S. consumers claim online prices entice them to visit a store where they can compare prices and view merchandise up close, but they still go home to buy the product online.
What matters most about these stats is that are not exclusive to Cyber Monday shopping. They will remain true year-round. In fact, it's likely that Cyber Monday will fade out as a major shopping day and more retailers offer steep discounts throughout December, without concentrating on one day.
Conclusion:
Immediate online customer support is becoming more and more important in winning customers over. Live chat is crucial to turn browsers into buyers.