Live chats are a great lead source- especially when you prompt visitors for their contact information for later follow-up. In addition, LiveHelpNow lets you personalize how you see visitors browsing your site.
Our latest update includes a new Analytics report for all LiveHelpNow chat system subscribers, allowing you to view the number of visits/web hits per internet service provider (ISP).
Many of these visits will be from consumers using public providers like Comcast or Verizon, however visits from within large companies and organizations have private ISPs with a company name listed. Get more leads using the Visitors by ISP report in Admin panel > Analytics > Website Visitors by tracking visits per private ISP and reaching out to the companies that are already considering you.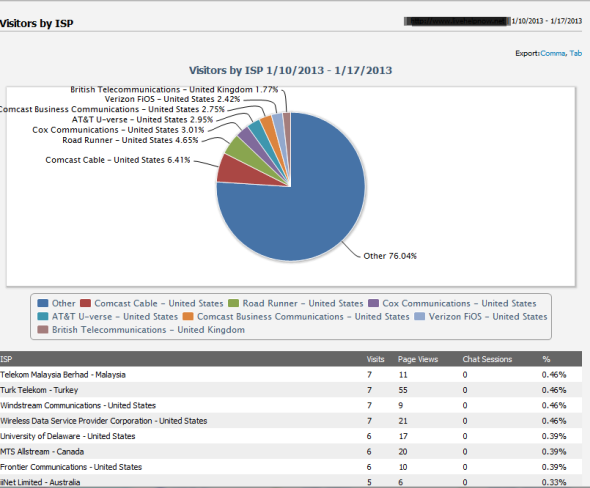 If you're wondering what this post applies to then check out the LiveHelpNow live chat system for more information.