Every day your staff talks to customers on a wide range of topics. While much of this is routine, wouldn't it be nice to quickly pick the golden nuggets out of each conversation?
Rather than wading through each chat and ticket transcript in your records for valuable customer insights, you can have them all available at a glance in an easy to read report.
This is made possible by tagging conversations that take place during live chats, and now… within support tickets.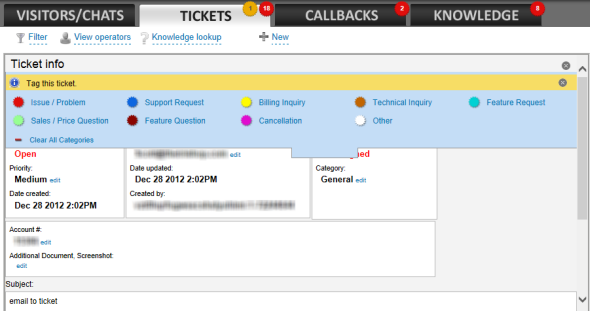 Front-line agents are presented with a selection of tags as they field customer calls, ranging from everyday requests to the most obscure questions.
With one click an agent can attach a tag to a conversation to mark it for later review and up to five tags can be selected per conversation. Learn more about tagging.
To enable chat & ticket tagging for your account login and switch to Admin panel > My Account > Tags then enter a list of tags for your operators to choose from.
If you're wondering what this post applies to then check out either the LiveHelpNow live chat system or the ticket system for more information.