Look through 'recent call history' in your Ticket info and Callback info.
Reviewing customer calls is a consistent way to get great customer feedback. We've just added a 'recent call history' feature to Tickets and Callbacks, allowing you to review every customer's past tickets, calls and chats before you reply to their most recent inquiry.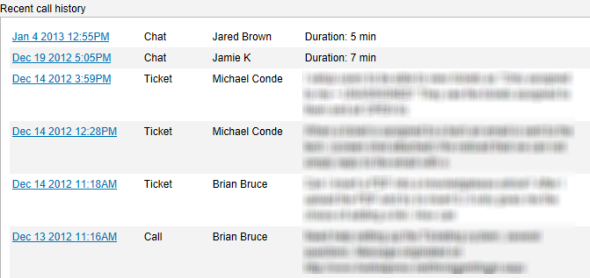 View recent searches using 'Knowledge lookup'.
If you're already using the Knowledge Base then you know how convenient it is to look up an article and link it to a customer whether you're providing chat support or handling tickets. Your recent searches will now be displayed within the 'Knowledge lookup' window.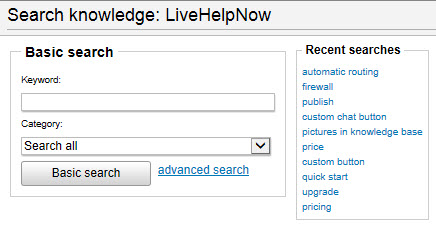 Alert operators by email when new Knowledge Base articles are published.
You can enable this notification in Admin panel -> Knowledge -> Settings (General Settings). Keep your support team in the loop and choose whether you'd like to notify all operators if any change is made, or only when new articles are added.

If you're wondering what this post applies to then check out the LiveHelpNow homepage for more information.