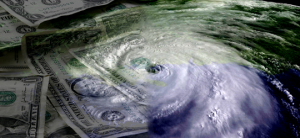 Just yesterday, Hurricane Isaac struck a slow but treacherous path across Louisiana, prompting evacuations and rescues, and robbing about a third of the state's households of power. The storm could result in billions of dollars in damages, but an untold amount will also be sacrificed in lost time and productivity for affected businesses.
Even if you're not located in a weather-disaster-prone area, remember that emergencies of any nature generally don't discriminate by location. If an unforeseen incident – whether a storm, act of terrorism, or sever power outage – threatens your workforce or operations, do you know what happens next? Being prepared for the worst could save you loads of time, money, and headaches down the line. If you don't already have a disaster plan in place, here's how to start:
1. Identify potential hazards.
Think about what a "disaster" would be for your business. Are there tornadoes in your area? Heavy snowfall? Different situations will have different implications for your business. Consider how you can carry out your most vital duties in the face of various emergencies. A common factor: loss of power. This can result from a simple passing thunderstorm or citywide blackout. It should definitely be high on your list of threats.
2. Review your insurance.
Writing a backup plan begins with knowing what you have covered. The Wall Street Journal Complete Business Guidebook lists this step as one of the most important, as it can save the most money. Many businesses have property insurance, but a smart option to include is business interruption insurance, which covers some expenses while your operations are temporarily shut down.
3. Develop an emergency response
The next step is to develop protocol for how you immediately react to a disaster. Practice evacuation, shelter-in-place, and lockdown drills with your employees. Think about how you can protect your physical property. For example, restaurants, whose success is tied into their location and decor, may have sandbags on hand in case of flooding, or tools to quickly board up windows.
Communication will also be key in this stage. If phones are down, how will you connect with your employees? Come up with a system through which you can keep people notified and issue directives. If you have a lot of people to contact, consider setting up a hotline they can consult regularly. Email and text messaging is also an option, as well as Voice over Internet Protocol (VoIP). Prevent confusion and panic by keeping your people informed.
4. …and a business continuity plan.
Once a disaster has taken place, there should be system of backups to allow business to run as usual (or as close to it as possible). First and most importantly, BACK UP YOUR DATA! This includes accounting records, customer and employee data, and inventory. Consider using an online data backup provider to ensure your records remain safe. (Check here for some reliable options).
Also make a list of the supplies you'll need to continue working, including desks, computers, software, etc. Having this done ahead of time means you can notify your insurance company sooner, get your check, and get back to work faster. Be sure to include only what is vital to your enterprise's core functions. If you can do without it, don't spend the extra cash.
List backup suppliers and vendors to turn to in case your primary providers are shut down.
Figure out an alternative space to work in if you need the office space. Some businesses team up and draft mutual aid agreements, in which they agree to share workspace if one gets displaced by an emergency.
5. Share, rehash and revise.
Share your plan with the whole staff so they're in the loop and can offer suggestions. Remember to update it every couple of years.
Visit FEMA's webpage for more tips on disaster preparedness.