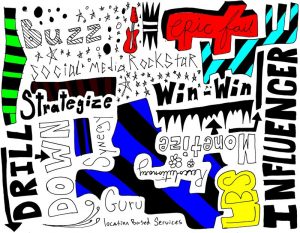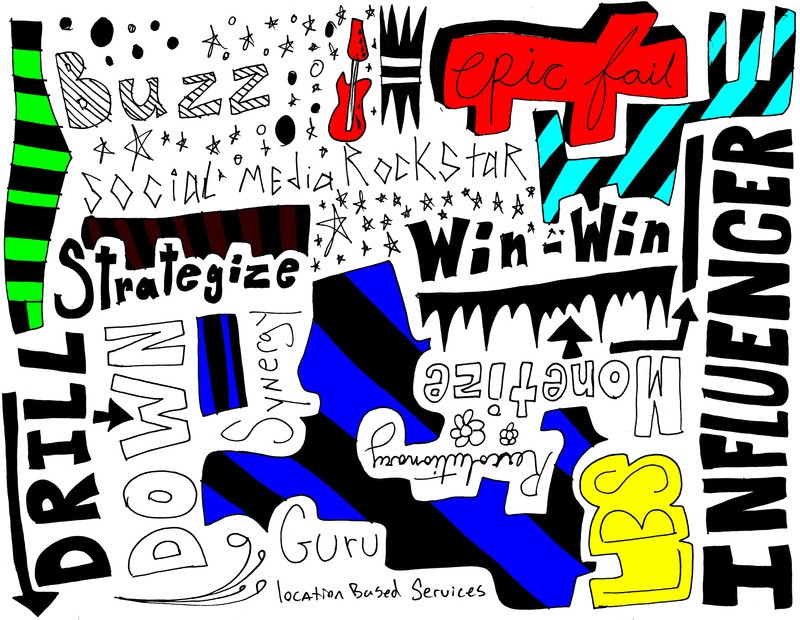 If quality content is the heart of content marketing, then engagement is its arteries. If you've given content marketing a go, hopefully you've identified your target audience, delineated its unique relationship to your company, and created content to reflect the audience's need, but the question remains: How do you get your content in front of your desired audience? Sharing on multiple social media platforms is the obvious first step, but niche influencers offer a way to reach beyond your circle of followers and generate new interest in your brand.
Niche content marketing values crafted messages and small-scale communication to replicate interpersonal interaction. The strength of this idea is more than just gut feeling; multiple studies have supported the influence of personalized recommendation over other marketing efforts. For example, Nielsen (@Nielsen)reported that 92% of consumers trust word of mouth recommendations over all other forms of advertising.
Social media influencers build on the reputability of word of mouth recommendations to provide a personal perspective of your brand. Ksenia Chabanenko (@ksenia_valley), author and business development professional at My.com (@mycom_official), in her Meet the Influencers: Dos and Don'ts of Niche Celebrities post writes, "Emotional appeal and personal trust is a centerpiece of influencer marketing, as they are a centerpiece of social media influence in general. Influencers share their content through their own perspectives, and when it is unpolished, it is perceived as true."
What is niche influencer marketing?
Niche market influencing involves using connections with social media influencers, individuals with large online followings whose opinions carry weight, to promote a brand. If the term still seems vague, it's because it describes a range of approaches under the goal of achieving personalized brand promotion. As with any marketing technique, you should be thoughtful and specific as possible about what you are doing, and with whom, and to what ends.
Digital media entrepreneur Jay Baer (@JayBaer) outlines "8 Things Online Influencers Can Do For You." These include the Megaphone, getting the word out about your brand; the Reporter, attending and covering events; the Face, or spokesperson; the Connector, introducing your brand to new platforms; the Creative, creating interesting content; the Designer, creating innovative products and improvements; the Neighbor, setting up meaningful conversations around your brand; and the Defender, protecting your brand during crises.
If you're new to influencer marketing, the best approach is to start small. While there are many exciting opportunities to connect with influencers over extensive marketing campaigns, regularly connecting with and citing experts in your niche is best business practice. Targeting small, highly-engaged circles via moderate-level influencers can be just as effective (and more feasible, and less time-consuming) than going for the foremost names in the field. In other words, don't underestimate "the megaphone"!
Five steps to engaging with niche influencers
Do your research
Understanding the niche which you which to target is foremost in connecting with it. You should have a clear idea of the consumer demographic, relevant topics of discussion, and how your brand fits into the niche. Check out my previous post for a more detailed discussion on creating niche content.
Identify key influencers
Identifying influencers involves that kind of research which you (hopefully) already do. If you are tuned into your niche, you will notice names which crop up frequently, either as content authors or references. Use these names as a starting point and dive in. Find out who they follow. Search across relevant keywords and hashtags.When it comes to choosing a key influencer, it's often a case of quality over quantity. Instead of considering the influencer's number of followers, look at how much the engage with their public. Do they start discussions with followers? Do they respond to the "little guys"? Think about how your brand identity fits in with the discussion, and whether your brand could benefit the audience.If you prefer a more systematic approach, there are several tools designed to identify influencers based on their social media statistics. The most well-known include Klout (@Klout), a tool usually used to measure your own social media impact, Impactana (@Impactana), a more sophisticated tool, and Niche (@JoinNiche), an influencer connection platform acquired by Twitter.
Join the conversation
Niche influencer marketing is not traditional B2C marketing, in which influencers and their followers passively consume a curated message. Brands should seek to proactively engage with influencers by showing interest in their content. The goal is to add valuable input to the conversation and establish yourself as a productive member of the community.Editor and Marketing Strategist Kathryn Hawkins (@kathrynhawkins) suggests that you "engage with their work. Follow their blogs, and respond to them – both in the comments section, and by writing your own thoughtful responses to their work in your own blog content. Merely retweeting someone's post isn't enough when they already have thousands of followers; you need to take the time to show that you understand what they're saying and build a dialogue with them. That's how you'll gain respect and attention."
Make a plan
When reaching out to influencers, it's best to be as specific and detailed as possible about your proposal; you don't want to leave influencers wondering what exactly it is that you want them to do. This involves careful planning and thought about your own goals. Whether it's creating relevant content or a devising a marketing campaign, use this step to prepare to contact your influencers. You may have new content which fits well within the influencer's range of discussion, or you may choose to use the influencer's expertise as a jumping-off point. Put in the leg work to make it as easy as possible for them to get involved.
Reach Out
Although reaching out to influencers will probably occur online, use the same business etiquette which you would use in person. Make sure your request is proportional to your relationship with the influencer and frame the conversation in terms of what your company can offer – an interesting story idea, connection with your follower base, or even just a shout out from your company. Niche influence marketing is not about taking over an influencer's feed, but about asking him/her to provide her own perspective. Just as content marketing values connecting with the customer experience, you should connect with influencers as partners with their own brands to curate.
If you're unsure about what you can offer an influencer, keep in mind that most influencers have a constant need for fresh content to keep their own followers engaged. Don't underestimate the power of a little ego boost. Influencers create content to be consumed, and most of them will appreciate the acknowledgement!